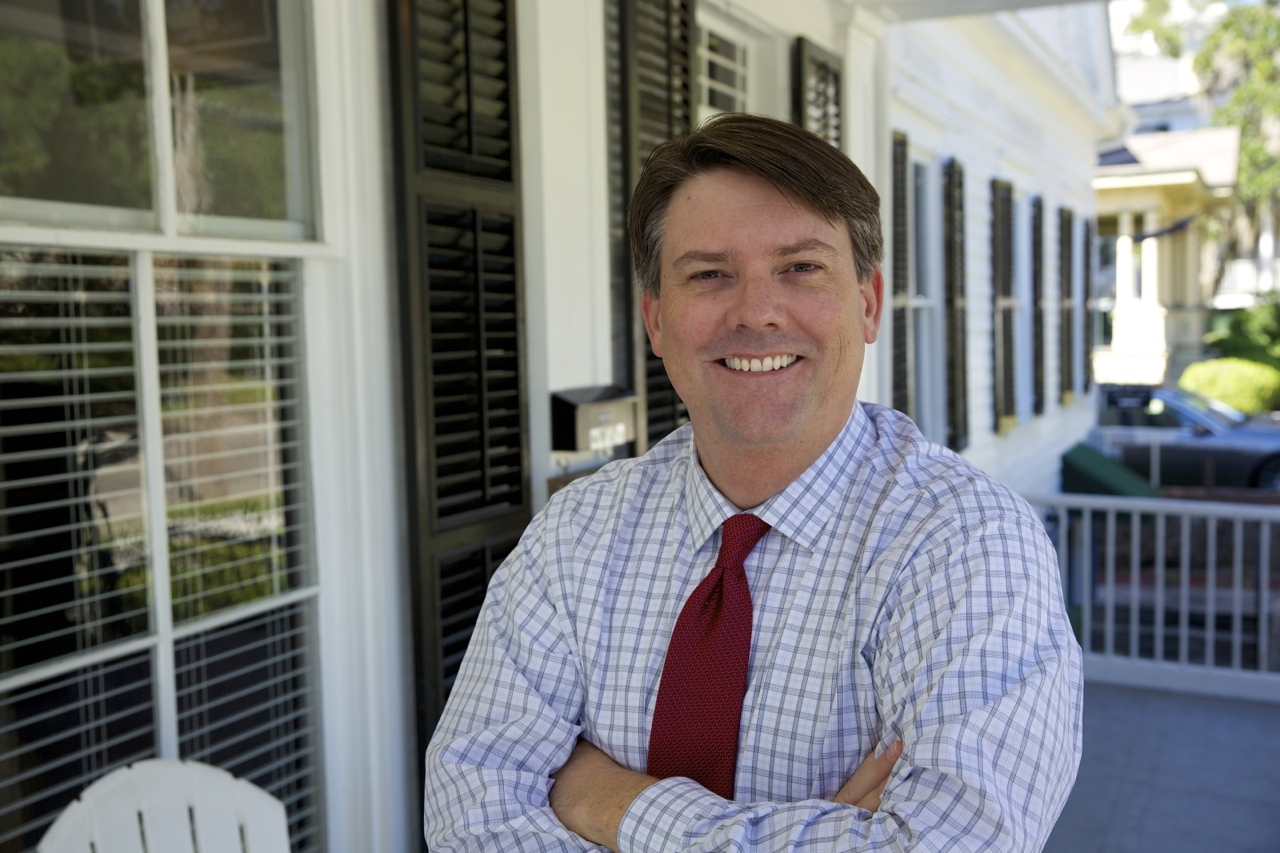 Jacksonville Mayor Lenny Curry's recently hired chief of staff, Brian Hughes, was accused of bullying by Council President Anna Brosche's executive assistant.
However, the charge was dismissed by the city's general counsel Thursday.
Original story below:
As reported by every outlet in Jacksonville at this point (with WJXT's Lynnsey Gardner being first), Jeneen Sanders alleges that Hughes "accosted" her on the 4th floor of City Hall Monday afternoon.
"The next time your boss sends an email, she needs to CC this office," Sanders claims Hughes said.
Sanders cites Hughes' "aggressive tone, facial expressions, and his physical movements" as causes for written complaint for creating a hostile work environment.
Sanders complained to Executive Director Cheryl Brown. Brown forwarded the complaint to Employee Services, the Jacksonville Human Rights Commission, and the Equal Employment Opportunity Commission.
Brosche offered a statement.
"Every employee of the City of Jacksonville should be valued, treated respectfully, and have an expectation of working in a safe environment. I have no further comment regarding the complaint and will allow the formal process to take its due course," Brosche told Florida Politics.
Brosche has taken further measures, disabling Hughes' keycard to Council offices on Wednesday.
By Thursday, Mayor Curry's office reactivated the access, and now it will be up to the Office of General Counsel to resolve this issue.
On behalf of Curry's office, Chief Administrative Officer Sam Mousa made a statement.
"We were made aware of a complaint filed by an employee of the city council against a member of the mayor's staff. There is a process in place to handle all such matters and we will fully comply with that process. I have reviewed the compliant, have spoken with the staff member and reviewed the attached video. I find the conduct alleged to be extremely out of character and not reflective of my colleague who I have worked closely with and not reflected in the video. This video will be a part of the review of this matter and we will adhere to all aspects of the review process," Mousa asserted.
Multiple media outlets have requested the video, but technical issues have plagued that release.
Hughes, who asserted that the "complaint is false … the accusation is baseless," is not on leave during this review process.
Hughes' narrative is supported, at least in the part of the interaction that happened in the mayor's office, by Alice Newman.
Newman, who has been in her role for 19 years, interacted with Hughes and Sanders when they entered the Mayor's office.
Newman told WJXT that "they were having a conversation. I don't know what the conversation was before that. I only know what I saw. And then she said what she had to say, then started talking to me in the other young lady who was sitting there."
Newman said something similar to this outlet Tuesday afternoon, noting that Sanders talked to her and another person at the front desk after Hughes went toward interior offices past the front desk, and that conversation was casual and light in nature.
This is the second straight day of drama between the offices of Council President Brosche and Mayor Curry.
Much of Monday was taken up by competing narratives regarding the upcoming JEA Board/Jacksonville City Council meeting on Wednesday.
Brosche claimed that Curry wanted emergency legislation pushed. Curry said that was a "disgraceful" lie.
Bullying charges have been on the uptick in City Hall of late.
In December, a Curry staffer decried what she called "aggression" from City Council Finance Chair Garrett Dennis.
Dennis, in turn, charged the Mayor with bullying tactics at a recent press availability from which he was excluded.
At one point, Dennis claimed that he had acquired a concealed weapon permit and had been told by a member of Curry's staff that he was a "walking dead man."