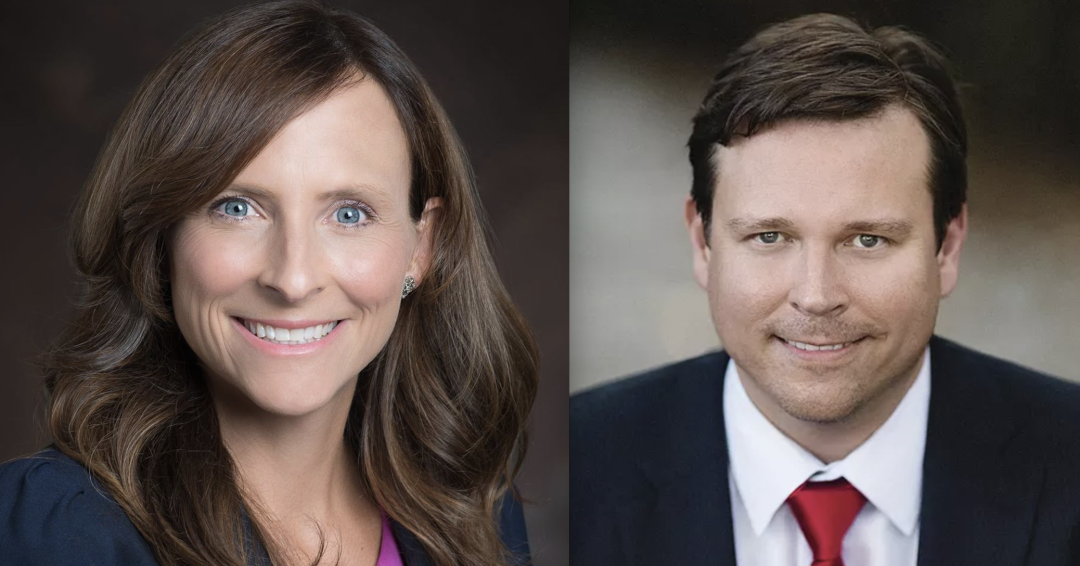 Democrat Margaret Good won Tuesday's special election in House District 72 in a victory that will likely set off a round of Republican recriminations … and angst.  
Good led the race throughout Tuesday night, leading the early balloting and ending with over 52 percent of the vote, compared to 45 percent for Republican James Buchanan, to represent HD 72 — which covers Siesta Key, parts of the city of Sarasota and parts of Sarasota County — for the next nine months.
Alison Foxall finished a distant third with 3 percent, despite relatively strong fundraising for a Libertarian running in a state legislative race.
Gov. Rick Scott called the special election following the sudden resignation of former Rep. Alex Miller in September. Miller stepped down after less than a year in office, citing business concerns and raising two teenagers.
It is the second special election in recent months in which Democrats captured a formerly Republican legislative seat, with the other being a win by Sen. Annette Taddeo of Miami.
Good, an attorney, said ithat the victory wouldn't have been possible without the "thousands of individuals, who like me, have had enough of the divisiveness that permeates Tallahassee."
"The voters have spoken," Good said. "People in District 72 want leaders who listen and act boldly to better our community. I will be accessible, transparent and fully committed to this community that has provided me and my family so much."
While HD 72 has just over 122,600 eligible voters, the race attracted attention from local, state, and national leaders, which helped the special election hit some of the highest turnout levels of any in recent memory. More than 44,100 voters had cast ballots, a turnout of over 36 percent.
For example, former U.S. Vice President Joe Biden cut a last-minute get-out-the-vote robocall for Good. Democratic gubernatorial candidates Chris King and Andrew Gillum also campaigned on her behalf.
As an indication of the national interest in the race, Democratic National Committee Chairman Tom Perez issued a statement Tuesday night about the win.
"Just like we did last year with Annette Taddeo, Democrats are organizing, investing, and winning elections across Florida as voters reject (Gov.) Rick Scott and Donald Trump's disastrous agenda," Perez said in the statement.
As for Buchanan, a Sarasota businessman and son of longtime Longboat Key congressman Vern Buchanan earned high-profile endorsements from Republican, including both Gov. Scott and U.S. Sen. Marco Rubio.
Last weekend, Corey Lewandowski, President Donald Trump's former campaign manager, joined other Republican leaders to headline a rally of about 200 supporters in Sarasota to bolster the final days of Buchanan's campaign. This backing from Trump cohorts at Saturday's event (which included state Reps. Jay Fant, a candidate for Attorney General, and Joe Gruters, who served as one of Trump's top Florida supporters) gave HD 72 an echo of the contentious 2016 presidential race, complete with audience chants of "lock her up" — a popular Trump refrain against Democrat Hillary Clinton.
Libertarian Foxall also nabbed a rare endorsement from "The Observer," a Sarasota-area newspaper.
What also makes the race notable is that Good remained competitive throughout, despite HD 72 having about 13,000 more registered Republicans than Democrats or unaffiliated voters — and has been reliable GOP territory for more than a decade.
Much of Good's viability can be credited to energized Democrats from across the nation, who came to her aid through a flood of small-dollar donations, canvassing and phone banks from liberal bastions as far away as San Francisco, New York, and Washington D.C.
The result was early voting that saw roughly equal participation from registered voters of both major parties — notwithstanding the significant Republican registration advantage — as well as numbers that suggested the best Election Day turnout of any offseason contest.
By 2 p.m. Monday, voters had already cast 27,525 votes, a turnout of just over 22 percent. Sarasota County Supervisor of Elections Ron Turner told the Sarasota Herald-Tribune that in a typical special election — without the glare of a national spotlight — turnout usually runs about 15 percent. On Monday, 11,965 registered Republicans voted early (either in-person or vote-by-mail) compared to 11,798 Democrats — for a turnout already well over 22 percent.
Regarding polls, the race remained a squeaker to the end, with Good and Buchanan swapping the lead — always within the margin of error — and no clear front-runner right up to Election Day.
Among early returns, Good bettered Buchanan 55 to 43 percent with vote-by-mail and early in-person voting.
But pollsters also found that with voters who planned to cast ballots Election Day, Buchanan outperformed Good, which suggested a surge of eleventh-hour Republican support.
But it was ultimately not enough to pull off a Republican win.
Either way, for local and national Democrats, Good's victory will be seen as another bellwether for an expected national "blue wave" of anti-Trump sentiment at the polls. Buchanan's decisive loss — particularly in traditionally red HD 72 — could also be taken as a measure of rising dissatisfaction with Republicans in 2018, nominally led by an increasingly unpopular president.
However, some Republicans view Buchanan's underperformance as more of a repudiation of GOP extremism than a Democratic uprising.
"This was less a blue wave than a red revolt," Republican consultant Anthony Pedicini told POLITICO. "Republicans turned out on Election Day, and looks like there was little benefit to our campaign."
Material from the News Service of Florida was used in this report.