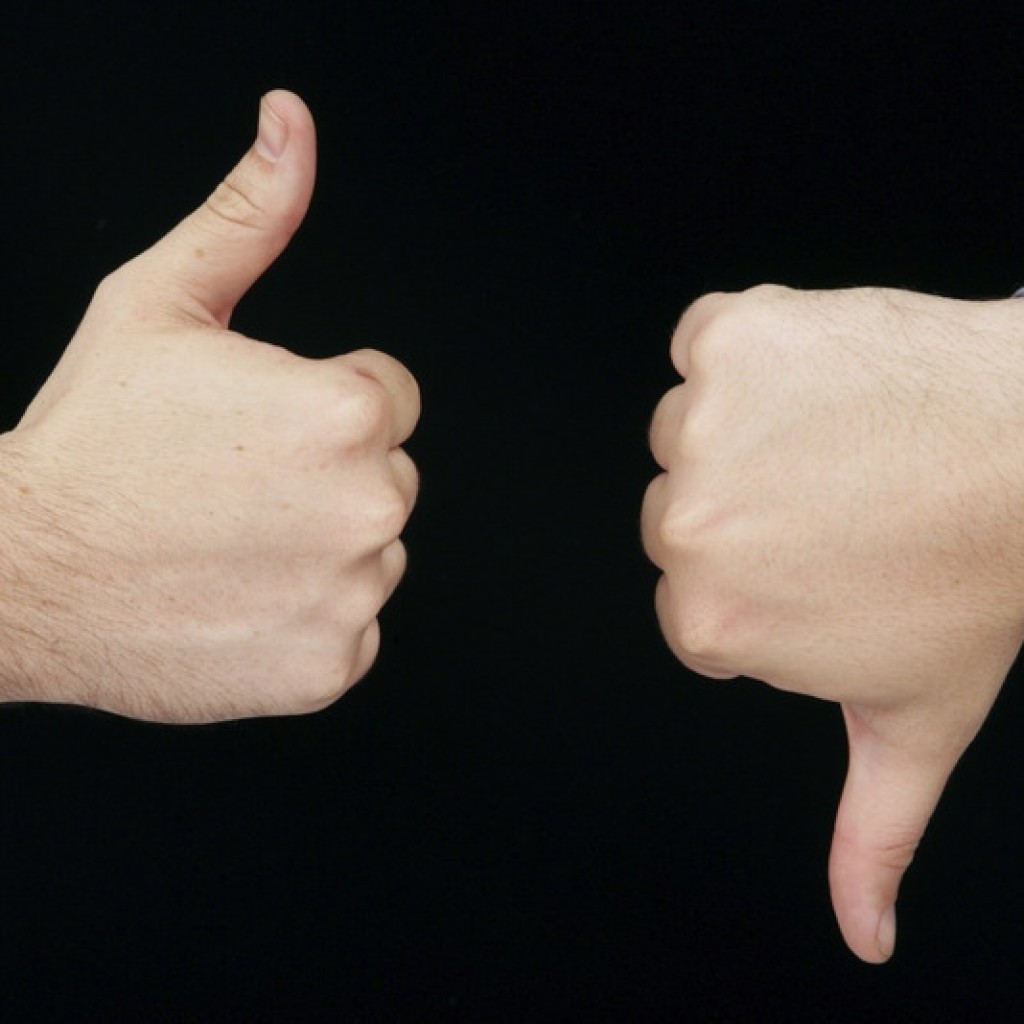 If you are an aficionado of Florida politics — and you probably wouldn't be reading this site if you aren't — Tuesday was truly a day to savor.
In addition to the usual breaking news — bills died, Brian Hughes accused of bullying, campaign finance reports posted, federal judges appointed, etc. — there was an incredible split-screen moment when the Republican Speaker of the Florida House was debating a Democratic gubernatorial candidate just as the results from a critical special election in Sarasota County began rolling in.
It was a political junkie's version of Fat Tuesday, without the beads.
Tuesday's events certainly provided a list of winners and losers, and I'm not just talking about candidates. Here's a list (in alphabetical order) of the real winners and losers emerging from a dramatic day in Florida politics:
Ultimate winner
Joe Biden — Like all good things that happen — the bartender remembering your name, deviled eggs being served at a kids party, or sleeping in past noon on a workday — Margaret Good's victory is a direct result of Uncle Joe endorsing her. Full stop. Period. The end. Biden's influence is so significant; we have to credit him for the Facebook Live feed of the Corcoran-Gillum debate not going down once.
Winners
Zac Anderson — The Sarasota Herald-Tribune reporter had home field advantage covering the HD 72 race — and he utilized it, providing almost daily coverage of a contest that was drawing national attention. Undoubtedly there are a lot of IP addresses from Washington, D.C., logging on to the HT's website to read more about the bellwether race.
Reggie Cardoza — Behind the scenes, the House Victory chief is arguably the most significant winner Tuesday. He's worked overtime for the past three months to put Good in the best position to win. Along with a few other consultants, he made messaging, spending, and staff decisions throughout the campaign. It's now clear Cardoza is one of the best Democratic campaign operatives in Florida. We expect to hear a lot from him this election cycle.
Kevin Cate — If the goal of any candidate's media consultant is to generate earned media, then Cate — ever present at Gillum's side over the last two weeks — has earned his paycheck (if only the Gillum campaign could afford to pay it.)
Ron DeSantis — While Corcoran played to an audience numbering in just the hundreds, the Palm Coast Republican appeared on Fox News. Again. As that smart a*s campaign manager of his remarked: "Some people are trying to win the Tallahassee news cycle, some people are trying to win the election."
Tom Eldon — The pollster and strategist quietly went about his business, guiding Good (whom more than one Democrat says was not the easiest candidate to manage) to an upset victory.
Florida Democratic Party — The gang that couldn't shoot straight is riding a three-race winning streak. Of course, the prospect of the Dems snatching defeat from the jaws of victory always looms.
Gary Fineout and Troy Kinsey — The moderators of #CorcoranVsGillum achieved success by not getting away of two extremely articulate debaters. And, as U.S. Rep. Matt Gaetz said it, Kinsey's table-setting monologue at the beginning of the event "crushed."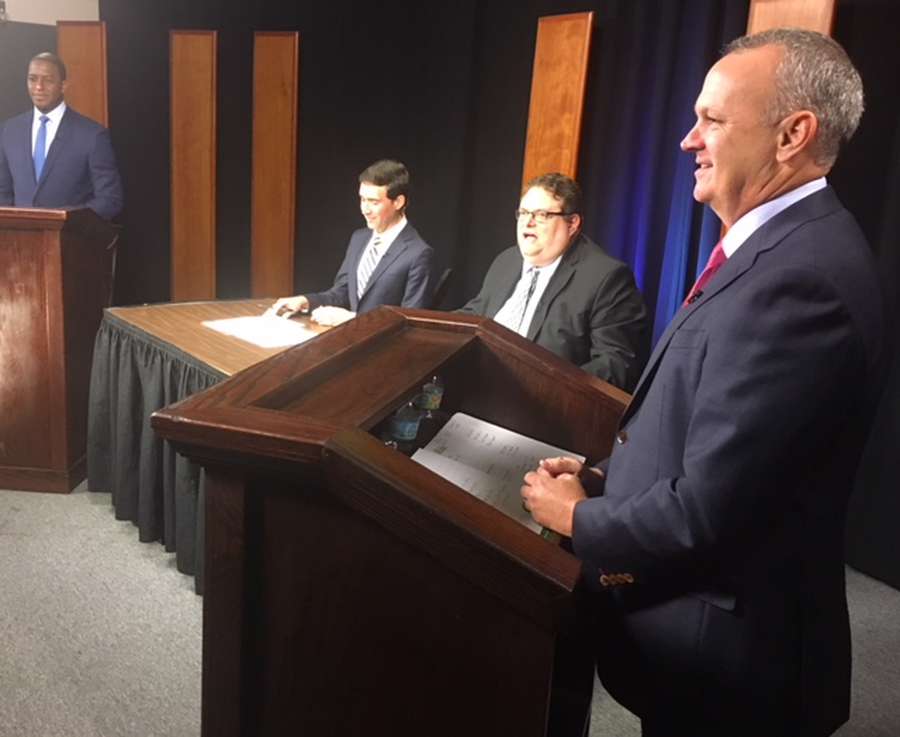 Andrew Gillum — What you are breathing this morning, Mr. Mayor, is oxygen, which is ever so slightly flowing into your gubernatorial campaign. For a cash-starved candidate, the earned media provided by Tuesday night's debate is all he could ask.
Grassroots Democrats throughout the country — From San Francisco to Massachusetts, progressive activists found in HD 72 an outlet for their Trump-fueled rage. They held fundraisers in D.C. They phone-banked. They traveled to Sarasota to volunteer. Is that a blue wave on the horizon?
Kionne McGhee — Whichever Democrat becomes the House Speaker in 2024 (or will it be sooner?), they need to remember to thank the incoming Democratic leader for getting the turnaround started.
Ray Pilon — We hear that, with Good winning, the well-liked former state Representative is ready to try to win back his old seat.
Terrie Rizzo — The relatively new chair of the Florida Democratic Party has notched her first win. What's next?
David Shapiro — Before yesterday, the Democrat running against Vern Buchanan was a long shot to knock off the incumbent. Something tells us today he's getting his phone calls returned.
St. Pete Polls — Ho-hum. Another upset victory forecast by the polling firm Marc Caputo once indirectly referred to as "junk." To that, Matt Florell can point and say, "Scoreboard."
Brad Swanson — The president of Florida Internet & Television played host to the debaters, their handlers, and a couple of dozen reporters, providing Swanson the opportunity to show off the impressive digs at FIT. Bonus points for making sure the Facebook Live feed never went down.
Rick Wilson — The #NeverTrump'er didn't have anything to do with the debate or the HD 72 race, but he made a brilliant point last night about how he was able to get more views by him broadcasting live from the Governors Club in Tallahassee than what the sanctuary city debate received. Touche.
Mixed bag
Richard Corcoran — He's being blamed by some in the media who should know better for the Republicans loss in HD 72, but that's no longer his concern. Building up his name ID with primary voters now is. And whether you agree with him or not about immigration policy, he's set the agenda ever since he released that terrifying ad.
Alison Foxall — She set a record for the amount of money raised by a Libertarian candidate for the state House, yet still ended up in single digits. Now that the race is over, will her followers please stop trolling our comments section.
Gwen Graham — Gillum's debating the House Speaker. Philip Levine's commercials are running nonstop on MSNBC. Where is the Democratic front-runner?
Losers
Bandwagon Democrats — #YKWYA.
Vern Buchanan — Some Republicans are attempting to spin that the congressman wasn't that invested in his son's loss, so don't worry about him this November. Baloney. When you're child loses at anything, be it a soccer game or a state legislative race, you feel it.
Joe Gruters — The chair of the Republican Party of Sarasota has had his county on lockdown for a decade. But if you stay at the table long enough, eventually the dice turn up snake eyes. Then again, Gruters is probably right: come November, when there is a full slate of GOP candidates running, and the Democrats are unable to focus all of their attention on a single race, the outcome will be different. Look for Gruters to work hard to make Good the Amanda Murphy of 2018.
Alex Miller — Her bizarre decision to step down from the Legislature after serving barely a year in office is what prompted the special election in HD 72. So, because she was bored, the Democrats get a momentum-sustaining win to raise money off.
Jose Oliva — As incoming House Speaker, he's the Republican atop the party's campaign arm, so the buck stops with him. We've had a creeping suspicion that Oliva has not minded the shop as well as he should (even one of his Republican consultant allies acknowledged he's unfamiliar with the local politics of the west coast of the state). Yet, instead of allowing the loss in HD 72 to serve as a wake-up call, the South Florida Republican is saying today that he does not believe the race "translates into a larger narrative."
Anthony Pedicini — We'd like to put Ella's godfather in the mixed bag category because a) his firm has probably made a mint working in all of these special elections and b) he's previously pulled off upsets in the specials in HD 44 and 58, but a loss is a loss. And this one is the kind of loss that probably should not have happened. There's no doubt the electorate's feelings about the president played the dominant role in Buchanan's loss, but we have to wonder, did Pedicini not go as negative as he's known for going?
Adam Smith — Yes, Adam Smith. The political reporter of the state's largest newspaper has barely covered either of these stories, yet late Tuesday night, there he was snarking at Corcoran for not paying enough attention to the HD 72 race. We guess Smith doesn't realize that it's incoming Speaker Jose Oliva, not Corcoran, who is now in charge of House campaigns for the Republicans.