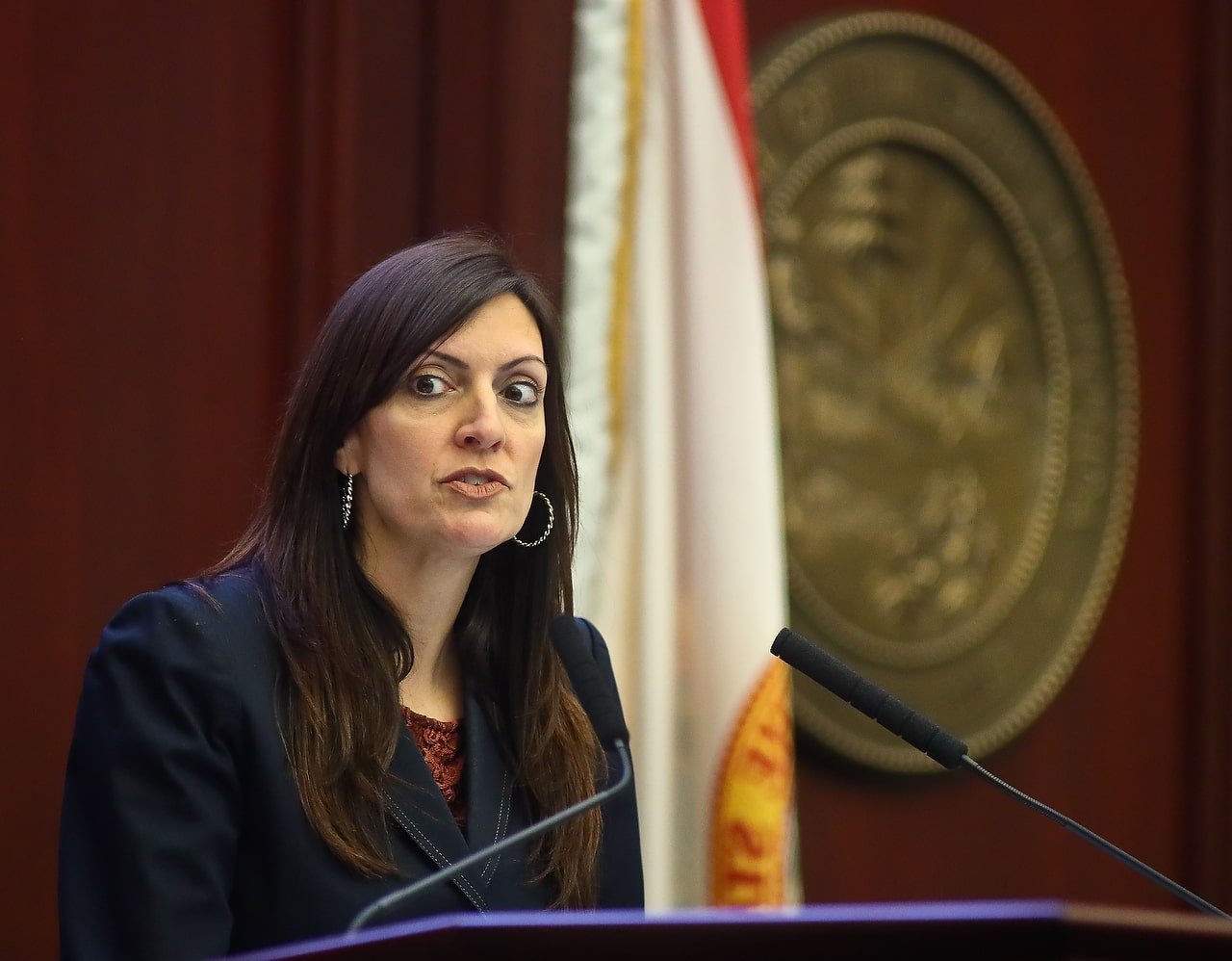 Moving away from an outright ban on all underage marriages, the Florida House on Wednesday sent the Senate a proposal that would allow certain minors to wed in cases when there is a pregnancy.
"I believe this bill will put Florida in the forefront of putting [a] safeguard in place and protecting children," said state Rep. Jeanette Nunez, who led the effort in the House. "This absolutely ends the horrors of child marriage."
With overwhelming support, the House voted to change current state law to make it illegal for marriage licenses to be issued to all minors under the age of 16. But members still voted to permit 16- and 17-year-olds to wed in cases where there is pregnancy and the partner is no more than two years older than the minor.
The Senate was looking to ban all underage marriages.
Under the House proposal, minors get pregnant and are at least 16 years old can get married with parental consent — unless parents of both minors have died or if the minors were previously married. Nunez said marriage licenses issued to minors outside of Florida would be honored.
The House also got rid of language that would have required a paternity test before a marriage license could be issued to a minor. Critics said this could potentially trap minors into marrying their rapists.
Only two Republican state representatives voted against the measure, George Moraitis and Julio Gonzalez. They thought it went too far and that older teens should have the option to marry in cases when there is no pregnancy involved, adding that it a decision that should be "put in the hands of a family."
"What is true love? I don't mean that romantically … I mean finding a partner that is going to carry you for the rest of your life," Gonzalez said, "is it true that you can find it in a 17-year-old that is not pregnant?"
House Speaker Richard Corcoran has said he is in support of permitting some minors to wed because it would give "high school sweethearts" the option to tie the knot if they want.