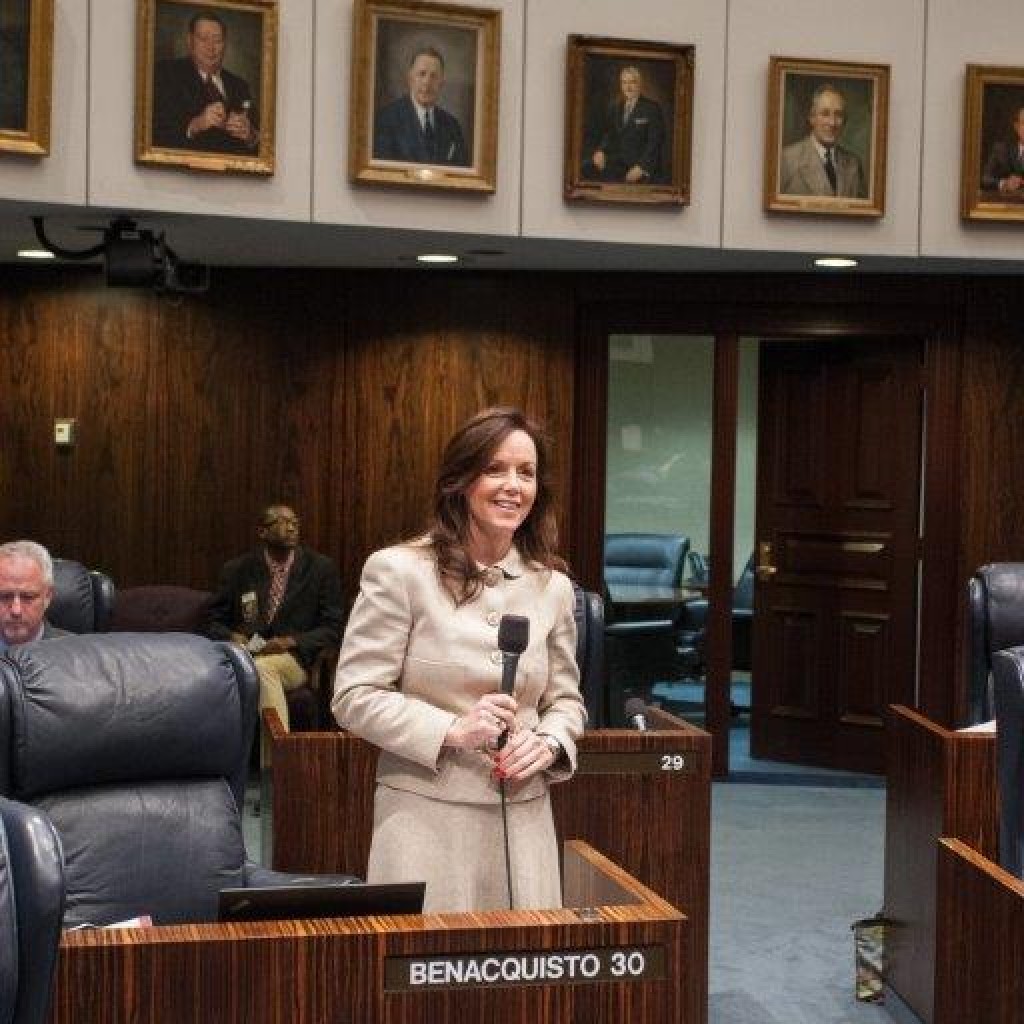 Republican state Sen. Lizbeth Benacquisto has been named to a nationwide committee dedicated to helping GOP candidates win seats in state legislatures.
The Republican Legislative Campaign Committee, a caucus of the Republican State Leadership Committee, bills itself as the "only national  organization dedicated exclusively to electing more Republicans to state legislatures."
The group announced Wednesday that Benacquisto and two dozen other state-level lawmakers would serve on the committee for the 2018 election cycle. Benacquisto has served on the RLCC executive committee every year since 2014 and was the only Florida lawmaker named to the 2018 iteration, which includes representatives from 23 states.
Iowa House Speaker Linda Upmeyer is set to chair the committee, with Kentucky House Majority Leader Jonathan Shell and North Carolina Senate President Pro Tempore Phil Berger serving as co-vice chairmen.
Benacquisto is a realtor by trade and made the jump to politics in 2002, when she successfully ran for a council seat in Wellington. Her resume also includes serving on multiple state boards during her time as a Palm Beach County resident, including serving as a member of the Early Learning Coalition of Palm Beach County and the Metropolitan Planning Organization of Palm Beach County.
Benacquisto was elected to the Senate in 2010, and due to redistricting 2018 will be first cycle she hasn't been forced to run for re-election since taking office.
Among her highlights as a lawmaker was an expansion of the then-Florida National Merit Scholar Incentive Program that led to it being renamed as the "Benacquisto Scholarship Fund" in honor of her work. The program combines with Bright Futures and other scholarships to cover the total cost of attendance at Florida universities for National Merit scholars.