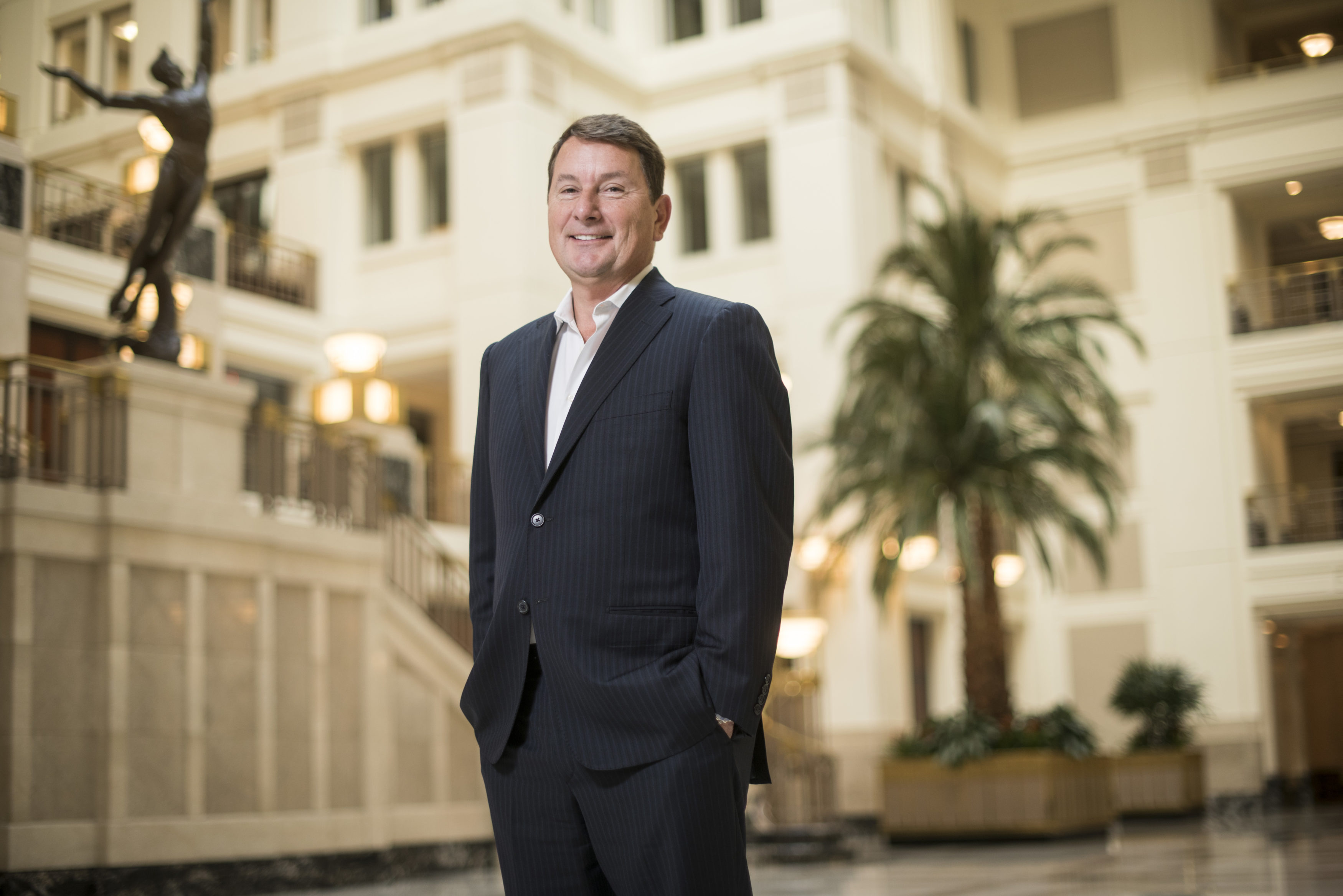 Ballard Partners was the top-earning lobbying firm in the fourth quarter of 2017 and the past year overall according to an analysis of newly filed compensation reports.
Southern Strategy Group and Ron Book, P.A., finished second and third, respectively.
Joining those three firms in the $1 million-per-quarter club are Capital City Consulting, Greenberg Traurig and GrayRobinson.
Florida lobbyists report their pay in ranges for each client, except those that pay more than $50,000 a quarter. Using the average of those ranges shows Ballard Partners brought in an estimated $2.3 million lobbying the Legislature between Oct. 1 and Dec. 31, with the next closest firm nearly $150,000 behind.
That total makes for $9.1 million from legislative lobbying compensation last year, with an average take of about $2.75 million every three months.
The 20-person firm headed up by Brian Ballard had more than 200 legislative clients in the fourth quarter, and nearly half of those principals paid at least $10,000 to retain the Ballard team, and many paid much more than that.
Topping Ballard Partner's client list in the Q4 report was Shands Teaching Hospital and Clinics, which paid $84,000 last quarter, followed by Sunrise-based medical tech company Automated Healthcare Solutions at $60,000 to retain the firm and Resorts World Miami, a property of Malaysian gambling company Genting Group, at $53,000.
Tampa General Hospital and U.S. Sugar showed up in the $40,000 – $50,000 range, followed by 11 clients in the $30,000 – $40,000 range; 16 in the $20,000 – $30,000 range; 58 in the $10,000 to $20,000 range; and 72 principals in the $1 – $10,000 range.
Dozens of industries were represented by the firm, from health care to retail.
Businesses of note included Amazon.com, space travel company Blue Origin Florida, Honda North America, AstraZeneca Pharmaceuticals, Royal Caribbean and the New York Yankees.
While Resorts World came in at the top, there were a number of other gaming interests on the roster, including Calder Casino, DraftKings, FanDuel and the Fantasy Sports Trade Association
Among the universities repped by the firm were Florida, Florida A&M, Florida Polytechnic, Miami and Nova Southeastern. Nova paid the most for representation, at an estimated $35,000.
City governments, mainly those in South Florida, were also a major client base, with Boca Raton, Boynton Beach and Hallandale Beach each showing up in the sub-$10,000 range, and Jacksonville, Marathon, Palm Beach Gardens and Pembroke Pines paying between $10,000 and $20,000.
Ballard was certainly on a roll in 2017, and not far behind was Southern Strategy Group, which came in a strong second place with nearly $8 million in earnings for the year, including $1.7 million in the fourth quarter.
TECO Energy topped Southern Strategy Group's Q4 list with a $45,000 payment, and the 26-lobbyist firm had another 240 principals on the roster, including 77 that paid $10,000 or more.
Notables include Apple, BrightGray Solutions, CVS, Darden, Florida Blue, Moffitt Cancer Center, Tampa Electric Company and Walt Disney Parks and Resorts.
Municipal governments also made up a large chunk of the client base.
Coral Gables, Crystal River, Jacksonville, Lakeland, Miami, Miami Beach, Orlando, Palm Coast and Sanford paid an average of $5,000 each, while Plant City's contract was around $15,000. Also on the list were the Desoto County Board of Commissioners, Hernando County Government, Jackson County Board of County Commissioners, Putnam County, Sarasota County Government and Broward County.
In all, Southern Strategy Group averaged nearly $2 million a quarter last year, with their best stretch coming in the second quarter, when they brought in an estimated $2.34 million.
Ballard and SSG have maintained their spots at the top, but there's no question Ron Book is running the most efficient shop in the business – his three-person firm came third place for the year with $7.37 million, while the firm took the No. 2 spot in Q4 with $2.14 million.
Book and his partners Rana Brown and Kelly Malette represented 112 clients on the legislative side last quarter, and four of them paid more than $50,000.
The MiamiProject/Buoniconti Fund to Cure Paralysis paid $64,000, making it the top client during the reporting period, followed by 7-11 at $61,000, Concerned Waterfront Homeowners Association at $50,000 and Florida Power & Light Company also at $50,000.
South West Florida Enterprises came in between $40,000 and $50,000, while the Florida High School Athletic Association, Florida Taxicab Association, Gold Coast Beverage Distributors and Property Casualty Insurers Association of America were in the $30,000 to $40,000 range.
Another 16 principals were in the $20,000-plus range, 55 paid between $10,000 and $20,000 and 14 paid between $1 and $10,000.
The No. 4 spot for 2017 went to Capital City Consulting, which added an estimated $1.57 million in the fourth quarter and $6.18 million overall last year.
The 11-member firm's top client last quarter was health insurer Aetna, which paid an estimated $45,000, followed by the Everglades Foundation, Jacksonville Greyhound Racing, Melbourne Greyhound Park, Palm Beach County Sheriff's Office and RAI Services at approximately $35,000 a piece.
Another 22 clients were marked down for the $20,000 to $30,000 range, 42 were in the $10,000 to $20,000 range and 35 paid under $10,000 to retain the firm.
Capital City Consulting averaged nearly $1.55 million a quarter, with the first three months of the year going down as the most lucrative quarter with $1.65 million in compensation.
Rounding out the top-5 was Greenberg Traurig, which brought in $4.95 million from its legislative clients last year, an average of $1.24 million a quarter.
The nine-member firm's tally was capped off by a $1.14 million performance in Q4, which saw Bankers Life Insurance Company and Heritage Property & Casualty Insurance Company chip in an average of $45,000 each.
Following those two were another eight clients at the $35,000 mark: The Florida Association of Court Clerks & Comptrollers, GrowHealthy Holdings, Guy Carpenter & Company, Humana Medical Plan, National Vision, Olympus Insurance Company, Risk Management Solutions and the Seminole Tribe of Florida.
Six clients were in the $20,000 to $30,000 range, followed by 27 paying between $10,000 and $20,000 and 44 cutting checks for under $10,000.
Not far behind Greenberg Traurig was GrayRobinson which brought in $4.36 million for the year, including a little over $1 million in the fourth quarter.
Topping their quarterly report were a half-dozen principals in the $20,000 to $30,000 range: AvMed, Disasters, Strategies & Ideas Group, Florida Association of Insurance Agents, Florida Municipal Electric Association, Gulf Power Company and Walt Disney Parks and Resorts.
Another 29 clients paid somewhere around $15,000 a piece, with 88 coming in at an average of $5,000 each.
On the whole, the 22-member firm brought in a quarterly average of $1.09 million from its legislative clients last year.