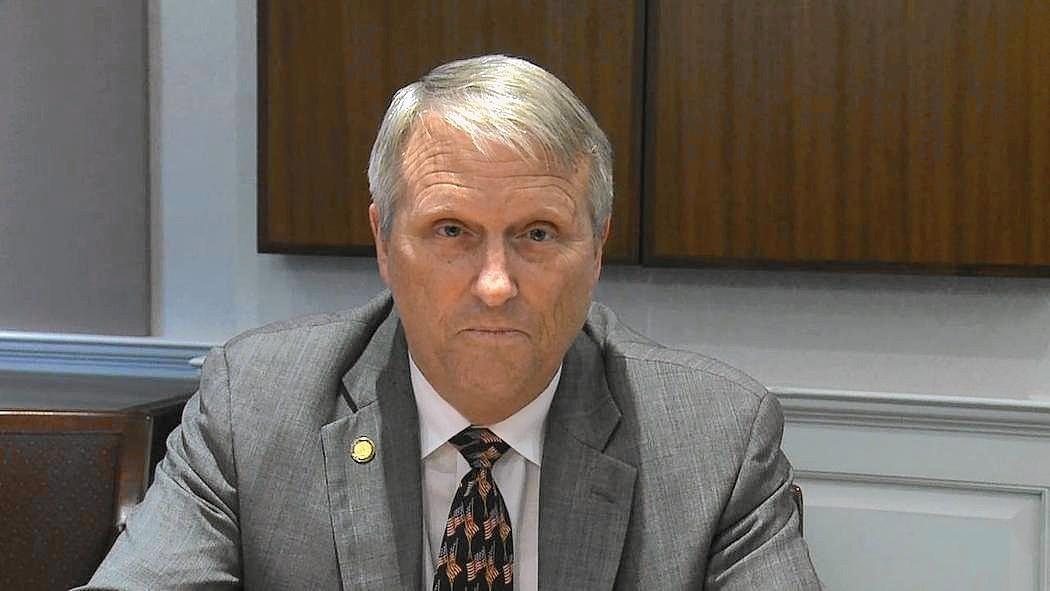 Uh-oh.
Orange County Commissioner Bryan Nelson, who resigned his seat effective April 24 to run for Apopka Mayor, has staked his campaign on a specious claim that under first-term Mayor Joe Kilsheimer's watch the city's cash reserves have dwindled from $40 million to $3 million.
Nelson, a former state Representative, has cast himself as a fiscal conservative in his bid for the top spot in Orange County's second largest city. The race is non-partisan, but Nelson is a registered Republican and Kilsheimer is a registered Democrat.
The Apopka race has serious implications in Orange County, where Democrats outnumber Republicans by more than 120,000 voters, but where Republicans hold a current majority of seats on the county commission. A win by Kilsheimer in Apopka would make life a lot easier for Orange County mayoral hopeful – and current Orange County Sheriff – Jerry Demings, a Democrat who faces two Republicans, County Commissioner Pete Clarke and businessman Rob Panepinto in the countywide race.
In the Apopka race, Nelson has hit Kilsheimer in campaign literature and in public appearances on the city's budget reserves. Nelson wrote in a Oct. 28 blog post that "we must … stop digging Apopka into a hole," and declared that "Apopka's reserves are now less than 3 percent."
But Nelson might be starting to realize this isn't the hill to die on, as Kilsheimer, a former Orlando Sentinel reporter, is proving that he still remembers a thing or two from his 20-year career in the news business. Namely, how to assemble facts and present them in compelling fashion. Go figure.
At the Jan. 31 mayoral debate, Kilsheimer read from the city's budget book and laid out exactly where Apopka's general fund reserves stood at the beginning of the fiscal year: $8.6 million.
Then in a Wednesday post on his campaign Facebook page, Kilsheimer went further and walked viewers through a step-by-step tutorial on how they could look up the city's financial status themselves via the city's website.
Kilsheimer demonstrated in no uncertain terms that the city's unrestricted general fund reserves stood at $8.6 million at the beginning of the current fiscal year, not the $3 million that Nelson has been pushing in campaign literature.
Kilsheimer further showed viewers how to look up the city's most recent audited financial statements, and directed them to the section that states very clearly the city's actual cash on hand total across all accounts: $59 million.
So, what about that $40 million figure Nelson's been throwing around in campaign literature? It's unclear where he pulled that from.
Kilsheimer goes so far as to say it's "a complete mystery," but the simplest explanation is usually the most likely, and in this case it's pretty clear Nelson either has a loose grip on basic arithmetic or he's still practicing some kind of math he learned in Tallahassee.
The other issue in the race?
Nelson is a lifelong Apopka resident and insurance agent, whose campaign is underscored by his relationship to Kilsheimer's predecessor, John Land, who spent 60 years a Apopka Mayor before his 54-46 defeat four years ago. Land died of a stroke at the age of 93 six months after the loss.
The late Kit Land Nelson, Bryan Nelson's aunt as well as the namesake for Apopka's main park, was John Land's sister. When John Land was alive, Nelson often affectionately referred to the him as "Uncle John."
Nelson's claim in the January debate was that they "want to take their city back."
Kilsheimer obviously thinks that means going back to the good ol' days when deals were done behind closed doors. Looks like the voters will get to decide.
The election is March 13.