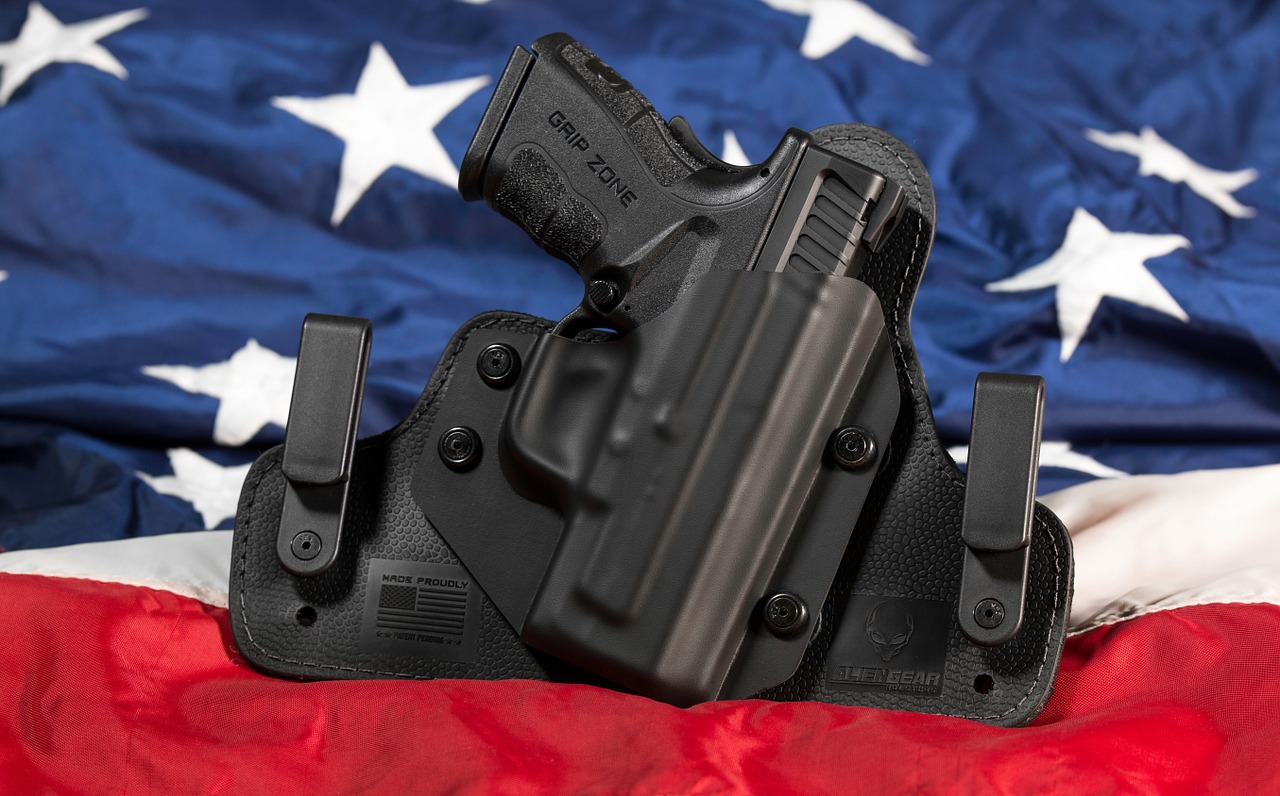 A leading gun-rights activist on Friday said his group didn't draft controversial language on concealed weapon licenses (CWLs) in a bill backed by Agriculture Commissioner Adam Putnam.
It would have allowed the Department of Agriculture and Consumer Services' Division of Licensing to issue concealed-carry permits without complete criminal background information. Putnam's department grants permission for concealed carry in the state.
Jacksonville attorney Eric Friday, general counsel to Florida Carry, a Second Amendment group, said he's told the department "for several years" that its current issuing policy left them open to constitutional challenge on due process grounds.
"I take exception to all this 'dead of night' kind of thing," Friday said in a phone interview.
The language was in the Department of Agriculture and Consumer Services' annual legislative package (HB 553, SB 740) that's now on hold after Wednesday's mass shooting at Broward County's Marjory Stoneman Douglas High School, the deadliest school shooting in Florida history.
Putnam asked lawmakers to delay the bill, the Senate version of which was set for hearing this week.
"This was not some unusual or abnormal thing. We just said, 'you got a problem, you're not following the law, or what our interpretation of the law is, and you need to fix it.' So they put that language in there," Friday said in a phone interview.
Under current law, the Division of Licensing has to "issue or deny" a concealed-carry permit within 90 days of application, according to a bill analysis. If it does not have an applicant's complete criminal background check, it can "suspend" the time limitation until it gets a full report.
The new language would "require" the division to issue a concealed weapon license within 90 days, even with incomplete background information, "in the absence of disqualifying information," the staff analysis says. "However, such license must be immediately suspended and revoked upon receipt of disqualifying information."
Friday said he's had clients come to him frustrated they're on "indefinite hold" for a Florida CWL because the department can't get sometimes decades-old criminal history information from other states.
"The department still has to request (criminal histories from) California or New York or New Jersey and if those other states don't have the information, or ignore Florida and not provide records, that's their fault. It's not Florida's fault," Friday said.
Gun control advocates were outraged that the new provision might put licenses in the hands of those who shouldn't have them.
"I will tell you out of the many cases that I addressed to the department, not one of them turned out to actually have a conviction" that would have prevented them from getting a concealed weapon license, Friday said. "My understanding is that the department did its own internal review and I don't think they found any (cases) in which a person would have been prohibited."
A request for comment to a department spokesman is pending.
Friday drew an analogy to effectively denying a person the right to bear arms: "Imagine if we were talking about voter registration. Imagine we said, 'You got arrested 30 years ago, you might be a convicted felon, so you don't get to vote until you go to some other state and prove that you completed the terms of your probation or that you weren't convicted.' We don't do that."
He said the "problem will go away, most likely" as the population ages and more criminal information is easily accessible in computer databases. "The problems that we are having are not with people who weren't yet alive in the '70s," he said.
"It was costing people $500 to $1,000" in legal fees "to hire me to do these" cases, Friday added. "Look, this bill would take money out of my pocket. I don't care. It's the right thing to do."