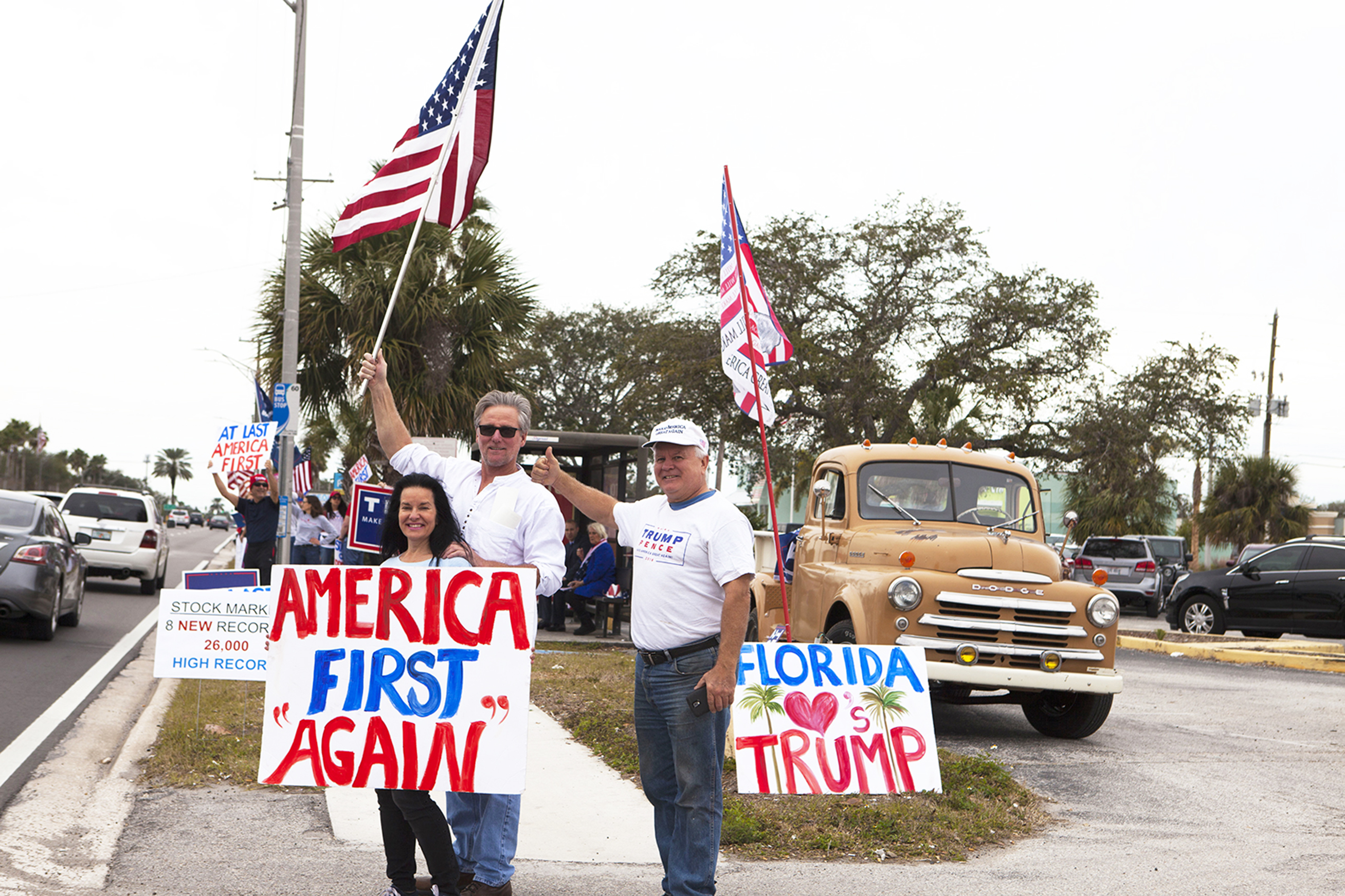 Thirteen Russian nationals who posed as Americans in social media and courted pro-Trump political groups in Florida are accused of criminally interfering with the 2016 U.S. Presidential election, according to an indictment unsealed Friday.
The Justice Department's special counsel announced the indictment against the group of Russian social media trolls and operatives on Friday. But prosecutors said the Russians' effort to gather intel about U.S. politics began in 2014, and their target were "purple states."
The indictment does not charge that Russian succeeded in swaying any votes, but it says Russians played a role in promoting President Donald Trump and making "derogatory" comments against Hillary Clinton. Their method was to use false U.S. personas to communicate with Trump campaign staff in local communities, including in Florida.
"The Russians also recruited and paid real Americans to engage in political activities from both political campaigns and staged political rallies. The defendants and their co-conspirators pretended to be grassroots activists," prosecutors said.
Americans, however, did not know they were communicating with Russians, prosecutors add.
When the election was at its peak, there were a few instances in which Russians messed with pro-Trump groups in Florida and came into contact with Trump campaign officials in the state.
A "Florida Goes Trump!" event staged last August by the "Being Patriotic" page, which in the indictment is described as part of the Russians' "conspiracy to defraud." Trump's Florida campaign manager, Susie Wiles, told Florida Politics these events were not part of the official campaign. "Florida Goes Trump!" also held Jacksonville events organized by Gary Snow, one of Trump's most visible supporters.
The indictment also charges that Russians used social media accounts last November to promote a false voter fraud conspiracy theory in Broward County, alleging that tens of thousands of ineligible mail-in Clinton voter were being reported.
Prosecutors also said Russians paid two Americans at Florida pro-Trump rallies to "build a cage on a flatbed truck and wear a costume portraying Clinton in a prison uniform."
Last August, Russians used the false U.S. persona "Matt Skiber" on Facebook to contact a Florida-based Trump supporter group, pushing for the group to organize a "YUGE pro-Trump flash mob in every Florida town."
"Florida is a purple state and we need to paint it red," the Russians wrote, "If we lose Florida, we lose America."