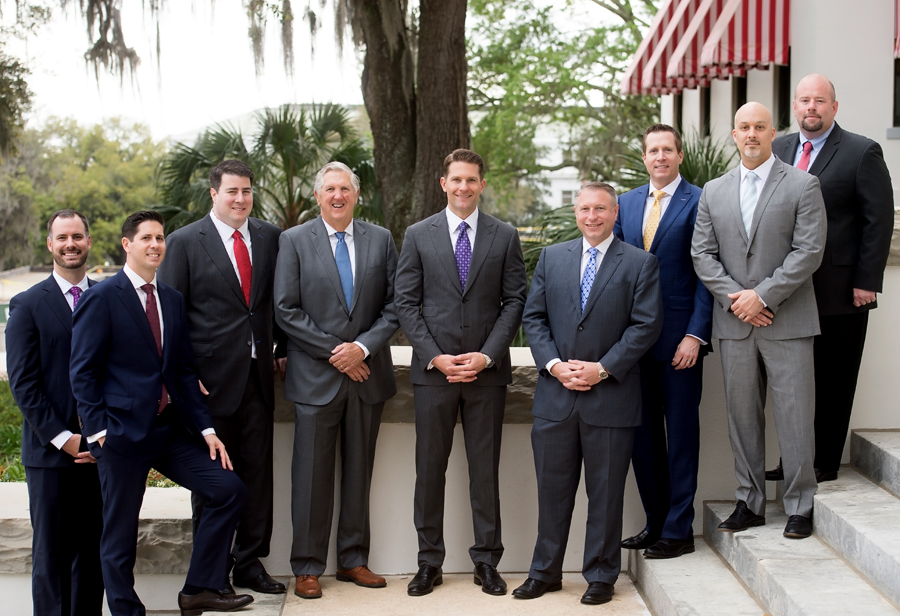 Capital City Consulting was paid an estimated $2.3 million from its legislative and executive clients in the fourth quarter, making for a total of $9.1 million in 2017 compensation according to newly filed reports.
The Q4 report showed $1.57 million from legislative clients and $730,000 in the executive, closely matching the firm's quarterly average for the year.
The firm had 10 lobbyists for most of the year, though it added on Daniel Newman in Q4. The regular cast includes Nicholas Iarossi, Jim Boxold, Kenneth Granger, Dean Izzo, Ashley Kalifeh, Andrew Ketchel, Ron LaFace, Scott Ross, Christopher Schoonover and Gerald Wester.
Lobbyists who are registered to represent clients before Florida's legislative or executive branches are required to submit reports detailing their client roster and compensation each quarter.
Reports for the last three months of 2017 were due to the state on Feb. 14.
Lobbyists are required to report compensation from their principals in ranges covering $10,000 increments. Florida Politics uses the middle number of each range to estimate compensation.
Capital City Consulting's top Q4 principals on the legislative side included Aetna at $45,000, followed by The Everglades Foundation, Jacksonville Greyhound Racing and Melbourne Greyhound Park at $35,000 apiece.
The top executive clients in Q4 were Accenture, BRIDG and Pollard Banknote Limited, each of which paid an estimated $25,000 during the three-month span.
Jacksonville Greyhound Park looks to be the top client for the year, paying a combined $185,000 for executive and legislative lobbying in 2017. Aetna followed close behind with $180,000 for the year.
Melbourne Greyhound Park, the Palm Beach County Sheriff's Office and RAI Services Company each paid $140,000 in 2017, followed by a host of principals around the $100,000 mark, including American Bankers Insurance Group, American Bankers Insurance Group, AT&T, New College Foundation, Swisher International and SHI International.
Capital City Consulting's 2017 compensation numbers give it the No. 4 spot among all Florida lobbying firms.