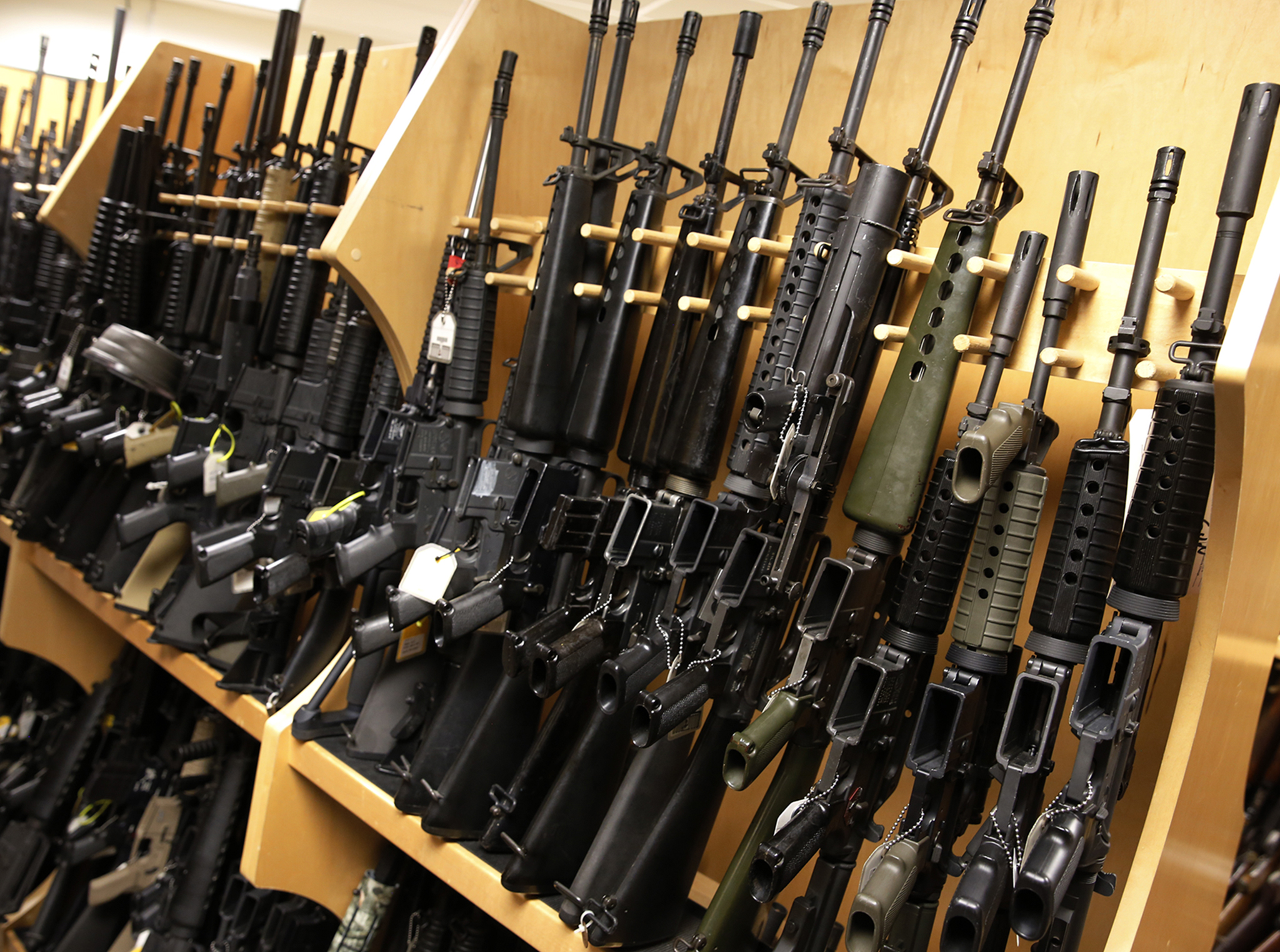 Al Hoffman Jr. is hoping the mantra 'money talks' holds true for elected Republicans.
The Florida-based political donor and businessman in an email told six top GOP officials — including Gov. Rick Scott and Jeb Bush — that he'd stem campaign contributions to candidates, and their related committees, who do not support a ban on assault weapons.
The email, according to the New York Times, included a promise from Hoffman to not fund future campaigns for Scott, who is expected to announce a U.S. Senate bid, or other Florida Republicans, unless they support the ban.
Hoffman, who championed fundraising efforts for George W. Bush's presidential campaigns and was appointed by Bush to serve as the ambassador to Portugal, wrote in the email he'd "not write another check unless they all support a ban on assault weapons. Enough is enough!"
In an interview with the Times, Hoffman said, "For how many years now have we been doing this — having these experiences of terrorism, mass killings — and how many years has it been that nothing's been done?
"It's the end of the road for me."
Hoffman already has involved himself in the Florida gubernatorial race. According to the Florida Division of Elections, he donated $2,700 to Republican candidate Adam Putnam at the end of January.
Whether Hoffman's threat will result in gun-restricting legislation is unknown — even he is doubtful.
He told the Times that he thought an assault weapons ban is still unlikely. He has donated millions to candidates and interests of the GOP, but said elected officials are too committed to the National Rifle Association to pass the ban.
Although one donor might pale in comparison to the influence of the NRA, Hoffman's move could pick up traction with other like-minded GOP donors.
Another Florida-based donor, Peter Rummell, already is on board. He told the Times he would only donate to candidates who support an assault weapons ban.
He told Florida Politics that he supports the Second Amendment, but that changes should be made and the nation's gun laws need reform.
"Now is the time for us to have a debate that is honest, thoughtful and complete, taking into account all the important issues about how we live practically under the Second Amendment, which I fully support," Rummell said. "The discussion needs to end with real transformation and actionable items that bring about real reform, protections and change."
Hoffman's email isn't the first time he's advocated for gun control initiatives. In 2013, he penned a letter to then-House Speaker John Boehner urging for more gun control.