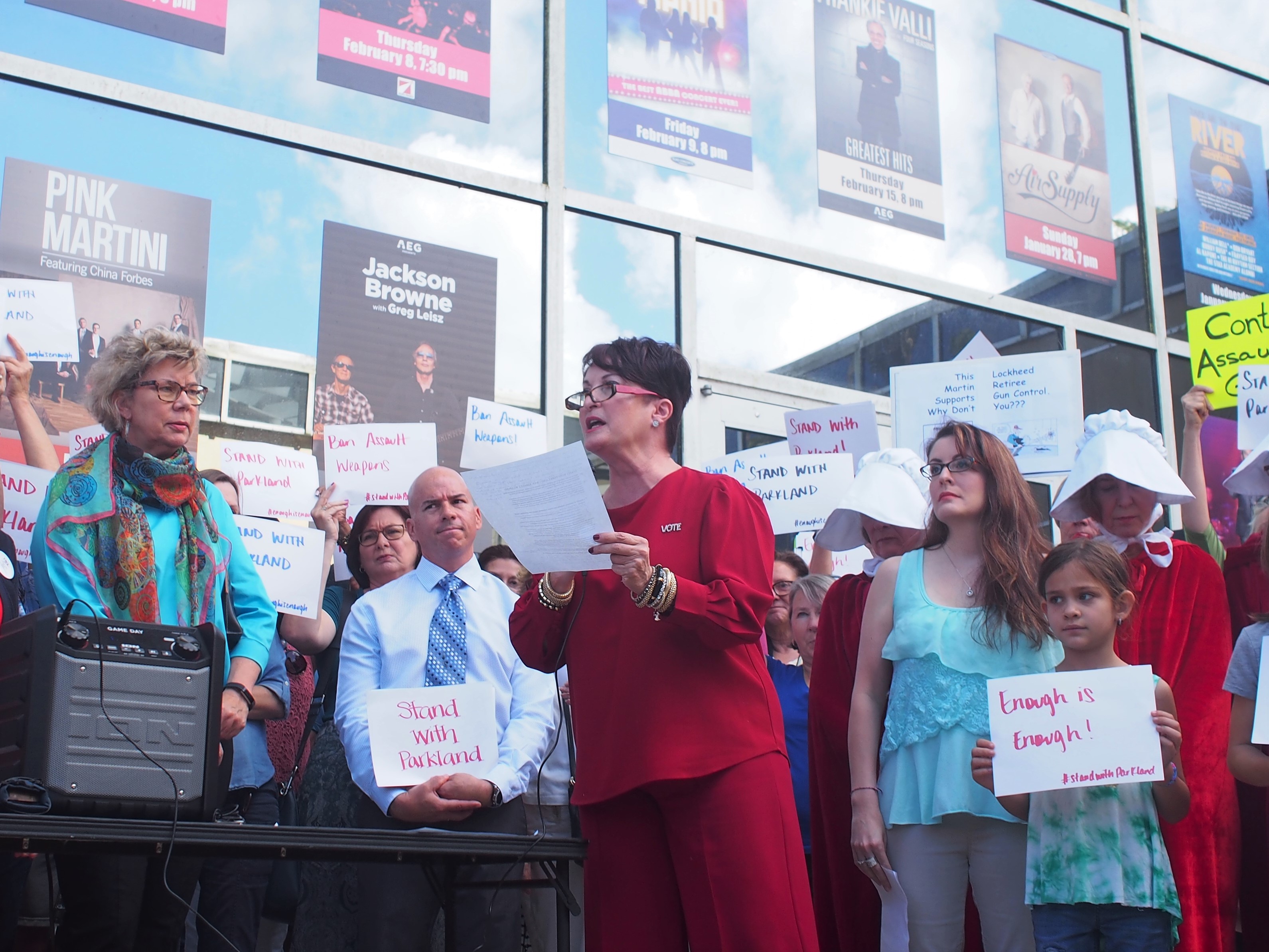 The League of Women Voters of Florida led a coalition of groups responding to last week's Parkland mass shooting by urging the Florida Constitution Revision Commission to take up a proposed amendment to ban assault weapons.
But at the commission's second public hearing on its 37 proposals, held at the Maxwell C. King Center in Melbourne Monday, Chairman Carlos Beruff was having none of it.
League of Women Voters of Florida President Pamela Goodman said she met with and is representing student survivors from Marjory Stoneman Douglas High School, and urged the commission to consider such a ban, or to use their influence with the Florida Legislature to do so.
"Let's start calling them what they are: weapons of mass destruction," Goodman said outside in a press conference, and then again before the commission.
"There is a distinction with no difference in killing power," she added.
However, Goodman's pitch to the commission ran longer than the two minutes allowed per speaker. And when she reached two minutes, Beruff stopped her, told Goodman that her time was up, and then rebuffed her for addressing something the commission is not considering.
"Gun bans, that is not one of the 37 proposals before this commission," Beruff advised. "Gun bans is not one of the proposals. This is a process… So we appreciate your comments. If you want to come up and take y our two minutes and talk about that, that's fine. But it is not one of the proposals before us."