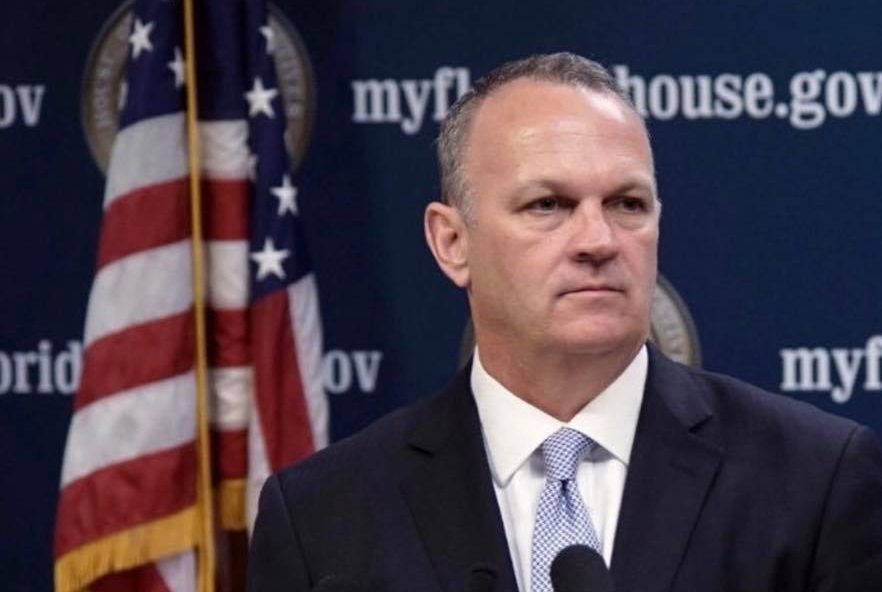 House Speaker Richard Corcoran is doubling down on his tough-on-immigration talk with a new television ad that calls for more deportations.
The television ad is less incendiary than his first one, which was hcriticized by Democrats for portraying immigrants who came into the country illegally as a danger to Floridians.
Records show the new media buy will run at least on the CBS affiliate in Orlando — not Fox News, which was the focus of his first buy.
"President Trump is right, we need to end chain migration, ban sanctuary cities and deport criminal illegals," Corcoran says in the ad.
Between 2016 and 2017, federal immigration agents deported 7,082 undocumented immigrants in the Miami responsibility area, which includes Florida, Puerto Rico and the U.S. Virgin Islands. Of those deported, 51 percent were "noncriminal" deportations, meaning the subject did not have previous criminal convictions.
It remains unclear exactly how much money Corcoran spent to run the new ad. Taylor Budowich, a spokesman with Corcoran's Watchdog Pac, declined to comment on it. But according his political committees' expenditure reports, nearly $97,000 were dropped on a media placement buy on Feb. 14.
The move to air the ad in the wake of the Parkland high school mass shooting has already drawn some criticism from the Florida Democratic Party.
"While Floridians are demanding action to prevent gun violence, Richard Corcoran is still demonizing immigrants with divisive, fact-free TV ads," FDP spokesman Kevin Donohoe said. "If Corcoran is serious about making Florida safer, he should start working to pass common sense gun control bills."
Corcoran has yet to officially announce his run for Governor, but these ads continue to erase doubt that he will run once the 2018 Legislative Session ends. It also appears that immigration will be a core issue in his campaign.