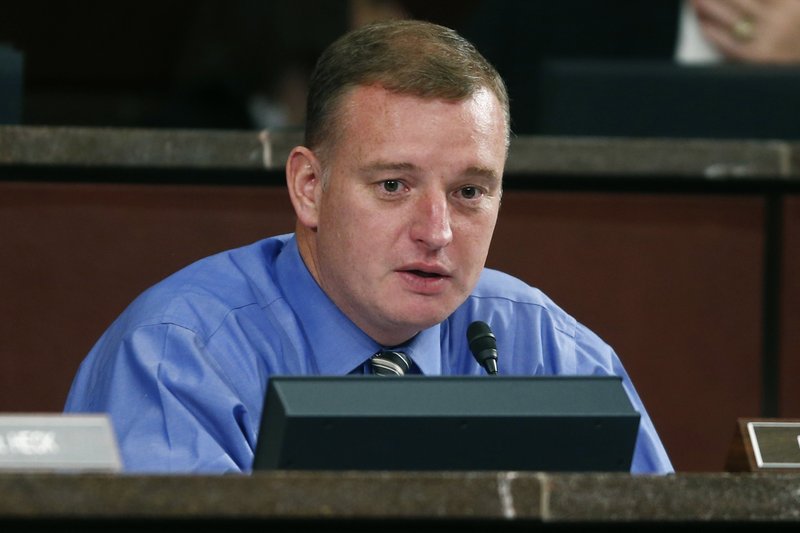 Saying it is time to leave his seat and serve Florida in the future in a "different capacity," U.S. Rep. Tom Rooney announced Monday he will not run for re-election in 2018.
The unexpected move opens up Florida's 17th Congressional District this election year, a traditionally red district in the nation's largest swing state.
"After what will be 10 years in the United States Congress representing the good people of Florida's Heartland, it's time to 'hang em up' as my old football coach used to say," Rooney said in a statement.
Rooney was elected to the U.S. House of Representatives in 2008 and currently serves as chairman of the House Intelligence Subcommittee on Emerging Threats.
Just days ago, he told reporters that as parties fight over the Russian investigation tangling the Trump administration that the "level of trust is just gone." Rooney added that issues related to funding and conducting oversight for intelligence agencies are "definitely" suffering.
Last week, Rooney had issued a detailed call for lawmakers to increase funding for several programs intended to keep schools safe in the wake of the shooting in Parkland.
"As I've thought about the Parkland shooting, it's become clear to me we need to do more to prevent these tragedies. That's why I am requesting increased funding to keep our schools safe," he said on Twitter. "This is the time. Congress must act now."
In his statement announcing his exit from Congress, he thanked constituents, colleagues and family for "unyielding friendship and loyalty."
"Rooney out," he added.
With Rooney out of the picture, rumors are swirling as to who will seek to run for his seat. One of those rumored to run is term-limited Republican state Sen. Lizbeth Benacquisto, who did not shut the door to the possibility.
"My focus right now is on the tremendous amount of work ahead of us in the final weeks of Session," Benacquisto said. "There will be plenty of time to think about this after our work in Tallahassee is completed."
Lehigh Acres Rep. Matt Caldwell and Sebring Sen. Denise Grimsley both said shortly after Rooney's announcement that they were out. The pair are running in the Republican primary for Agriculture Commissioner . Other possible candidates include Sarasota Republican Sen. Greg Steube and Sarasota County Sheriff Tom Knight.
CD 17 covers all of Charolotte, DeSoto, Glades, Hardee, Highlands, and Okoeechobee counties, as well as parts of Polk, Sarasota and Lee.
The district voted 62-35 in favor of President Donald Trump in 2016 and Rooney's successor is likely to emerge in a Republican Primary.