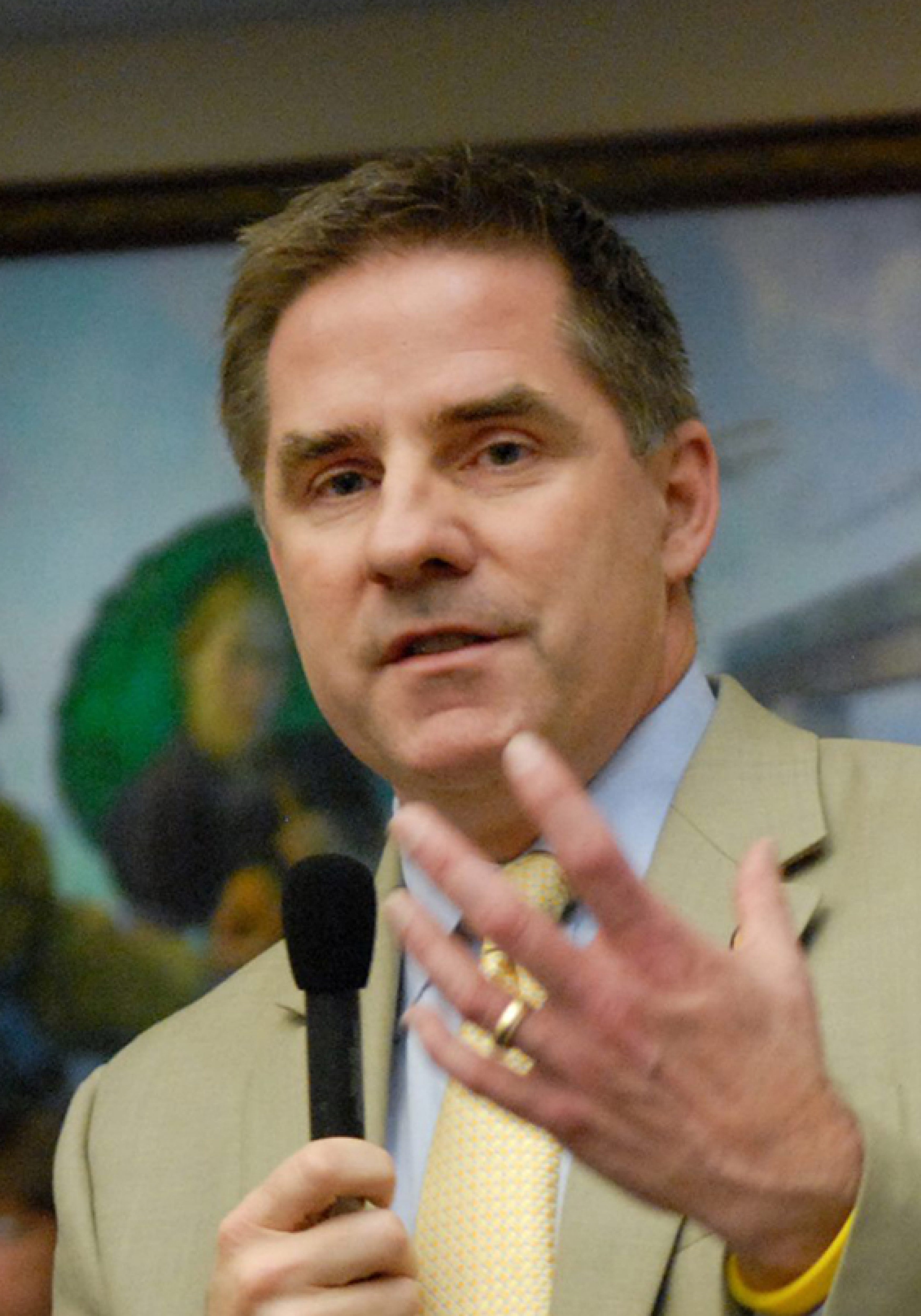 Republican state Rep. Shawn Harrison fired his aide on Tuesday after he said two students who survived the Marjory Stoneman Douglas High School mass shooting were "actors that travel to various crisis (sic) when they happen."
"I am appalled at and strongly denounce his comments about the Parkland students," Harrison tweeted about Benjamin Kelly. "I am again sorry for any pain this has caused the grieving families of this tragedy."
The news broke on Twitter when Tampa Bay Times Washington correspondent Alex Leary reported that Kelly, who was Harrison's district secretary, said David Hogg and Emma Gonzalez, two of the most outspoken students since the tragedy occurred last week, were both actors.
Kelly then shared a link to a YouTube conspiracy video, featuring one of the students. He later confirmed his termination in a tweet, but did not say the information he provided was false.
"I've made a mistake whereas I tried to inform a reporter of information relating to his story regarding a school shooting," Kelly said. "This was not my responsibility. I meant no disrespect to the students or parents of Parkland."
The termination followed an emotional day for dozens of grieving students who visited the Florida Capitol, hoping to push gun control measures.
Sheryl Acquarola, a 16-year-old classmate of the two students who were attacked on social media, said Kelly's comments were nothing close to the truth.
"They are not actors. They are not actors at all," Acquarola said. "I've known Emma Gonzalez for years. She is one of my friends. She is one of the most genuine heartfelt speakers that I have ever met and she would never do anything for attention."
When asked why she believed people working for elected officials would make such comments, she said it may be a defense mechanism.
"I feel like that's a way of them trying to make themselves look like victims, like, 'Oh, we are being attacked now.' And yes, you are being attacked now, but it is for a reason," Acquarola said.