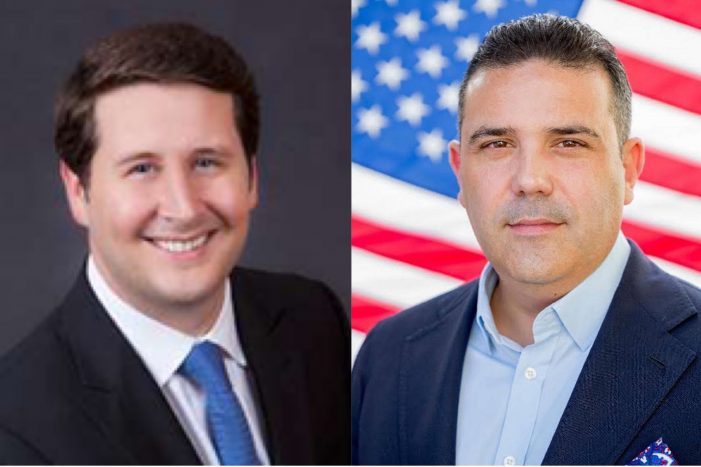 Andrew Vargas has won the Republican primary in House District 114, vacated last year by Daisy Baez.
Vargas is a 35-year-old political newcomer who works as an insurance attorney and a law partner of influential Miami-area state Rep. Carlos Trujillo.
From the 7 p.m. poll closing, Vargas took a definitive lead, getting more than 76 percent of the vote, a clear sign of his significant financial advantage in the race.
Jose Pazos, a 42-year-old U.S. Marine, combat veteran and owner of a condo association management business took 24 percent. This is his second attempt at elected office and ran a grassroots campaign as "a regular Joe."
Pazos had also received endorsements from both the Miami Herald and the South Florida political blog PoliticalCortadito.
By Feb. 15, Vargas raised $189,323, as well as loaning $50,000 to his campaign. In comparison, Pazos raised only about $30,580, loaning the campaign $3,000.
Baez, a Coral Gables Democrat, resigned her office in November before pleading guilty to a misdemeanor perjury charge for lying about her address on a voter-registration form. She agreed to serve one year of probation instead of a possibility of a third-degree felony for lying on an official form.
HD 114 covers part of the Miami-Dade coast including Cutler Bay and Coral Gables, extending north and inland to cover parts of South Miami, West Miami and Coral Terrace.
The seat is considered a toss-up, as voter registration is somewhat split evenly between the two parties. There are about 34,000 registered Republicans in the district.
In 2016, Baez won the seat 51 percent of the vote, another in a series of close races in HD 114, with former Republican Rep. Erik Fresen winning in 2014 with 52 percent, compared to 48 percent for Baez.
Vargas will now face Democrat Javier Fernandez and independent candidate Liz de las Cuevas in the May 1 special election.
Whoever becomes the ultimate winner could hopefully break the curse of HD 114.
As the Miami Herald notes, every candidate who represented HD 114 since its formation in 2012 has pleaded guilty to criminal charges: "In April, it was Fresen, a Republican who failed to file his income tax returns for eight consecutive years. In November, it was Daisy Baez."