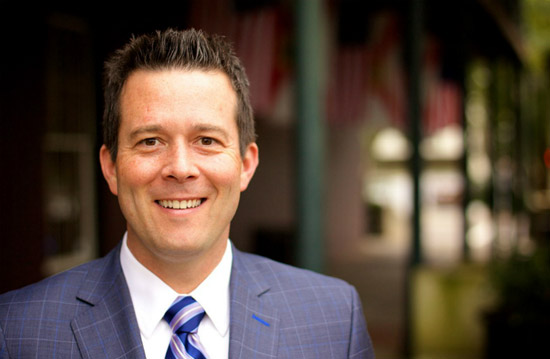 The Mayernick Group received an estimated $720,000 in lobbying pay during the last three months of the year according to newly filed compensation reports.
The boutique firm's 59 principals in the Legislature paid $580,000 in the fourth quarter, while Mayernick's 43 executive branch clients contributed $140,000 to the Q4 haul.
Overall, the firm brought in nearly $3.3 million in 2017, with $2.7 million coming in through legislative lobbying.
Mayernick's year-round team included Frank Mayernick, Tracy Mayernick and Rob Johnson, while lobbyist Katie Smith was added to the roster in the fourth quarter.
The firm's biggest contracts in the new report were Floridians for Access to Health Care and MCNA Dental Plans, each of which paid an estimated $35,000 for legislative lobbying.
Lobbying compensation reports list client pay in ranges spanning $10,000 increments. Florida Politics uses the middle number in each range to estimate compensation.
Following the top two was a long list of clients who paid $30,000 during the three-month stretch: Alkermes, Citizens Against Rail Expansion in Florida (CARE FL), Eldorado Resorts, GTI Florida, HCA Healthcare and Jacksonville Greyhound Racing.
Several more, including communications group Aviat and the Big Brothers Big Sisters Association Of Florida, came in at the $20,000 level.
MCNA Dental Plans topped the full-year list with $140,000 in payments, followed by CARE FL at $130,000.
The bulk of Mayernick's clients stayed consistent in their payments throughout the year, including three of the groups that paid $30,000 in the fourth quarter. Checking in at $120,000 apiece were Alkermes, HCA Healthcare and Jacksonville Greyhound Racing.
A pair of clients – Isle of Capri Casinos and Smart Pharmacy – paid $90,000 for Mayernick's services last year, followed many more principals at the $80,000 mark.
Among those were Big Brothers Big Sisters, the Florida Health Care Association and the Florida Medical Association.
Clients at the $60,000 level included red-light camera company American Traffic Solutions, business group Associated Industries of Florida and telecom giant AT&T.