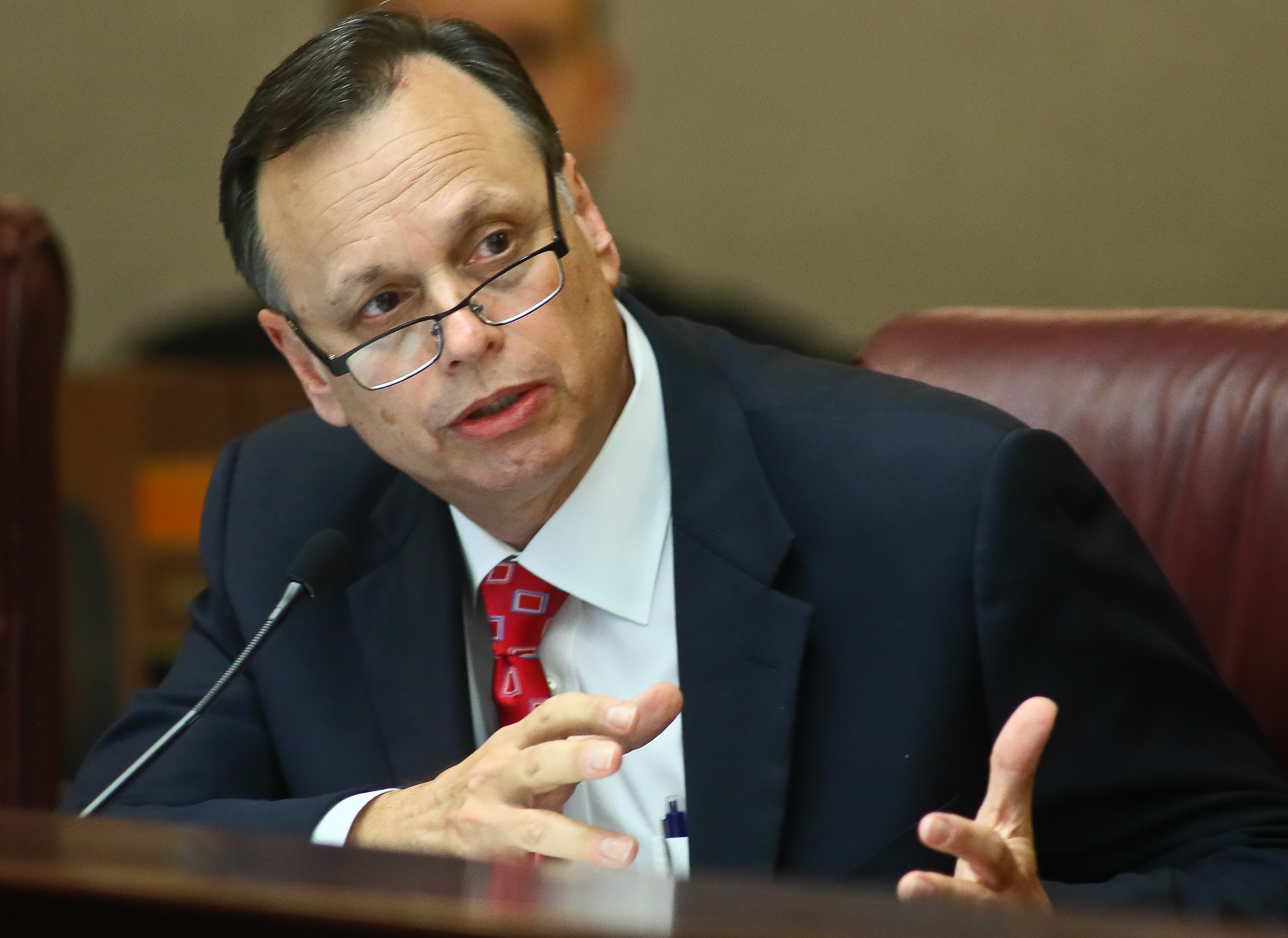 With little opposition raised — except for Democrats' votes against three recent appointments to the Florida Fish and Wildlife Conservation Commission — the Senate Ethics and Elections Committee recommended Monday that the chamber back all 89 appointments and nominations awaiting confirmation.
The committee's favorable recommendations include Florida Secretary of Environmental Protection Noah Valenstein, Florida Fish and Wildlife Conservation Commission Executive Director Phillip Eric Sutton, Secretary of the Department of the Florida Lottery Jim Poppell, Florida Secretary of Management Services Erin Marie-Geraghty Rock, and Florida Secretary of Transportation Michael Dew.
Of them, Valenstein received a bit of grilling from Democratic Sen. Jose Javier Rodriguez of Miami on Everglades restoration and from Democratic Sen. Victor Torres on fracking; and Dew was grilled by Torres and Rodriguez on local projects, and particularly hard by Republican Sen. Tom Lee on longterm funding plans, given concerns about trends in transportation. But both earned unanimous recommendations of approval, as did almost every nomination before the committee Monday.
For a while, Lee laid into Dew, all but accusing the transportation head of not convincing him that the department was doing enough to prepare for rising popularity of electric cars, the ensuing decline of gasoline taxes, and the consequential potential for major revenue and budgetary crunches for Florida's transportation systems.
As Lee questioned him on the technology and consumer trends toward less gasoline, and the state's population and transportation trends, Dew kept assuring that those were items that his staff kept track of, but that he could not offer the committee any specifics.
Lee pressed for the department's projections, and Dew responded, "I'll have to get back to you on that." Lee pressed for whether and when gas tax revenue might fall below increasing Florida needs, and Dew responded, "I'd have to plot that out.
Finally, Lee seemed to lose all patience when Dew appeared to hedge on even accepting what Lee was proposing, that trend lines meant there is or will be an inevitable disparity between the state's tax revenue and transportation expenses.
"So you don't know there is a dramatic disparity? You're the secretary of the Department of Transportation, and you you're telling don't know that there has been a disparity in the amount of gas tax raised per capita over the past 20 years in this state?" Lee challenged.
"Senator, I know that trend is there, I just don't want to quote you a figure incorrectly," Dew offered.
"So, again, what is it you recommend we do?" Lee demanded.
'"My recommendation is that we continue to watch the problem," Dew responded. "It's something we have to watch for right now, but it is not going to be a 'tomorrow' problem."
With that, Dew got an 8-0 vote recommending his confirmation.
The only nominees who did not get unanimous support were three recent appointees to FWC, who previously had been flagged for criticism in a report in the Tampa Bay Times because none of them appeared to have any previous background in wildlife conservation.
The panel's three Democrats, Torres, Rodriguez, and Oscar Braynon of Miami Gardens all voted against supporting the appointments of Gary Lester, vice president of community relations at The Villages; Gary Nicklaus, 48, son of golfing great Jack Nicklaus; and Sonya Rood, 53, wife of developer and former Bahamas ambassador John Rood, who is also former chief financial officer of the Republican Party of Florida. They each got 5-3 approvals from the committee.