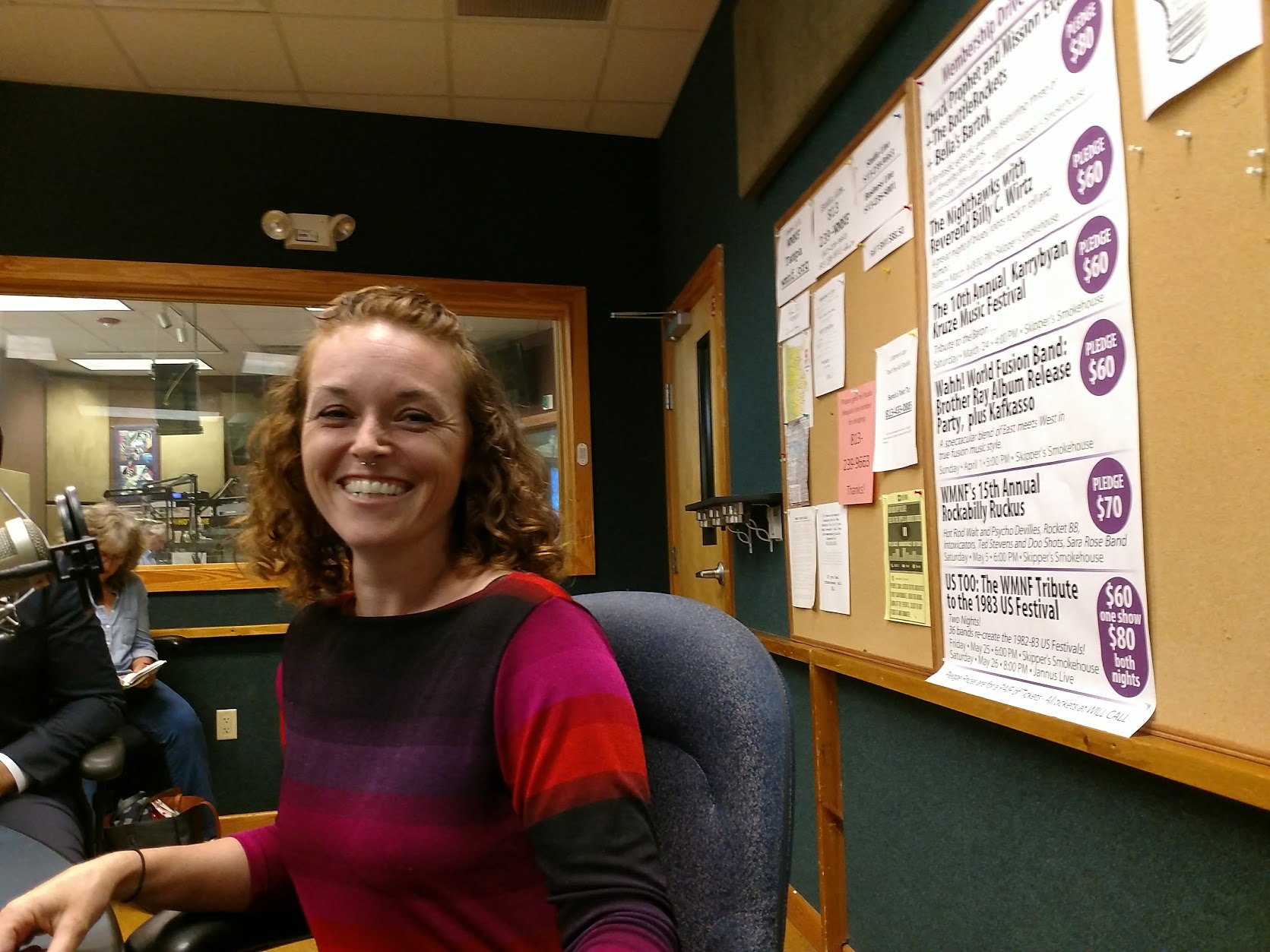 At one time, Tampa Mayor Bob Buckhorn "vowed" to appeal the federal jury verdict for firefighter Tanja Vidovic, winning her case of claiming that the city discriminated against her because she was pregnant and fired her in retaliation for complaining about it.
But the mayor's office is now saying Buckhorn, in fact, has not decided whether to challenge the ruling.
"The mayor hasn't decided on (an) appeal," said spokesperson Ashley Bauman.
This revelation startled Vidovic during an appearance on Tampa's WMNF 88.5 FM.
"Everything that I had heard from both [city attorney] Tom Gonzalez and from his statement in the newspaper was that he was [filing an appeal], so that's news to me," she said.
Before that, the perception had been that the city would indeed appeal the decision.
In a conversation with the Tampa Bay Times February 14, Buckhorn said: "We are appealing this with valid legal reasons."
The next day, a Times editorial opined: "Having had its day in court and lost, the city should have respected the verdict and moved on."
The op-ed continued: "But Tampa Mayor Bob Buckhorn defended Tampa Fire Rescue this week and vowed to appeal. That was exactly the wrong tack, legally and morally, and it could open taxpayers to even further financial exposure in a case that already has cost the two sides about $1 million in legal fees."
In December, a federal jury found in favor of Vidovic in her case against Tampa Fire Rescue, awarding her $245,000 in damages. Last week, U.S. District Judge Elizabeth Kovachevich ruled that she should be reinstated back to Tampa Fire Rescue within the next two months.
In the interview Thursday, Vidovic, a married woman, recounted how she had been sexually harassed during the first five years of her career at Tampa Fire Rescue, including having captains text or outright ask her for sex.
Initially, she never complained about it.
"There's a system in there when you're called like a rookie for the first five years," Vidovic recalled. "You're not supposed to talk. Harassment is supposed to be part of it."
"I was hoping it would end, and then when it didn't, when it became more severe, I decided I should speak up."
Vidovic continued: "After speaking to some women in the dept. and explaining to them what happened, they're like 'yeah, it happened to me, it's going to happen to you.' There was one woman who said 'it's not the first time, it's not going to be the last.'"
During her eight-year career with Tampa Fire Rescue Vidovic was pregnant three times. Her employment there ended the day after she filed a lawsuit against the city in April 2016. Vidovic never wanted to sue, but she wanted to go through mediation with the Equal Employment Opportunity Commission.
Also during the radio interview, she complained there was no paid maternity leave at the time. "I requested it."
Now, that leave is available for all city employees, as the mayor announced in early 2017 that the city would begin providing paid parental leave to full-time workers. The policy will offer primary caregivers with eight (8) weeks and secondary caregivers with two (2) weeks of paid leave after the birth of a new child or an employee with a child placed for adoption or foster care.