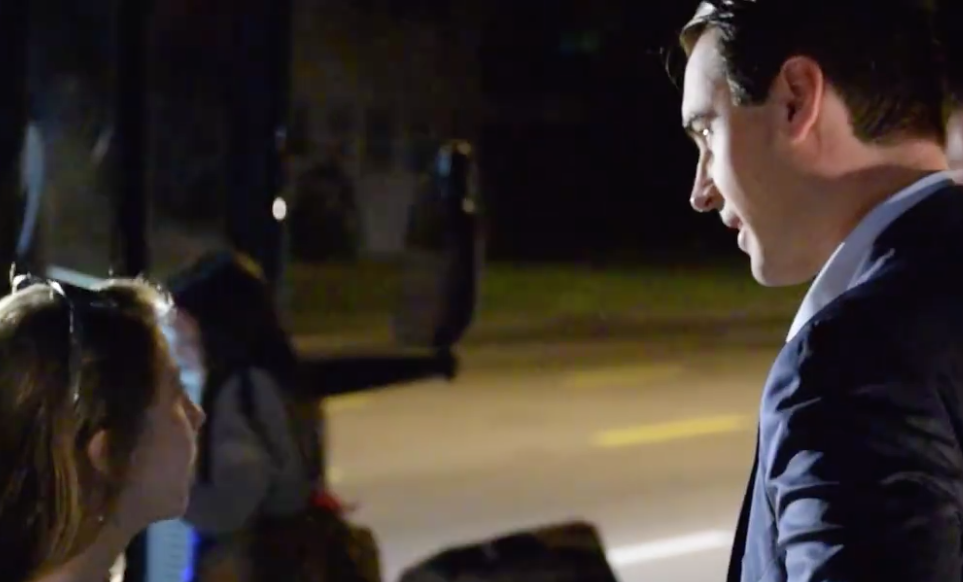 Democratic gubernatorial candidate Chris King has released a new online campaign video declaring that the massacres in Pulse and Parkland demand a transformation of Florida politics, stressing his commitments to banning assault weapons, pushing for universal background checks, and expanding Medicaid.
The 90-second video "This is the Year" includes footage of vigils held for the mass shootings and King giving a speech in which he talks about attending the vigils, and believes that the last two weeks must spark a transformation. The ad is being targeted to Democratic voters on Facebook across the state.
"The next Governor of the State of Florida in my view has to be committed to transformation when it comes to gun safety," King says. "So let me make it very clear to you what this governor would do: I would not take money from the NRA. I would work hard to pass an assault weapons ban, as I said for my very first speech as (a candidate for) governor. I would stand up for universal background checks. I would work to pass Medicaid expansion because there is no bigger idea for caring for the needs of the mentally ill in this state."
King is competing with Tallahassee Mayor Andrew Gillum, former U.S. Rep. Gwen Graham, and former Miami Beach Mayor Philip Levine for the Democratic nomination. The leading Republicans are Florida Agriculture Commissioner Adam Putnam and U.S. Rep. Ron DeSantis.