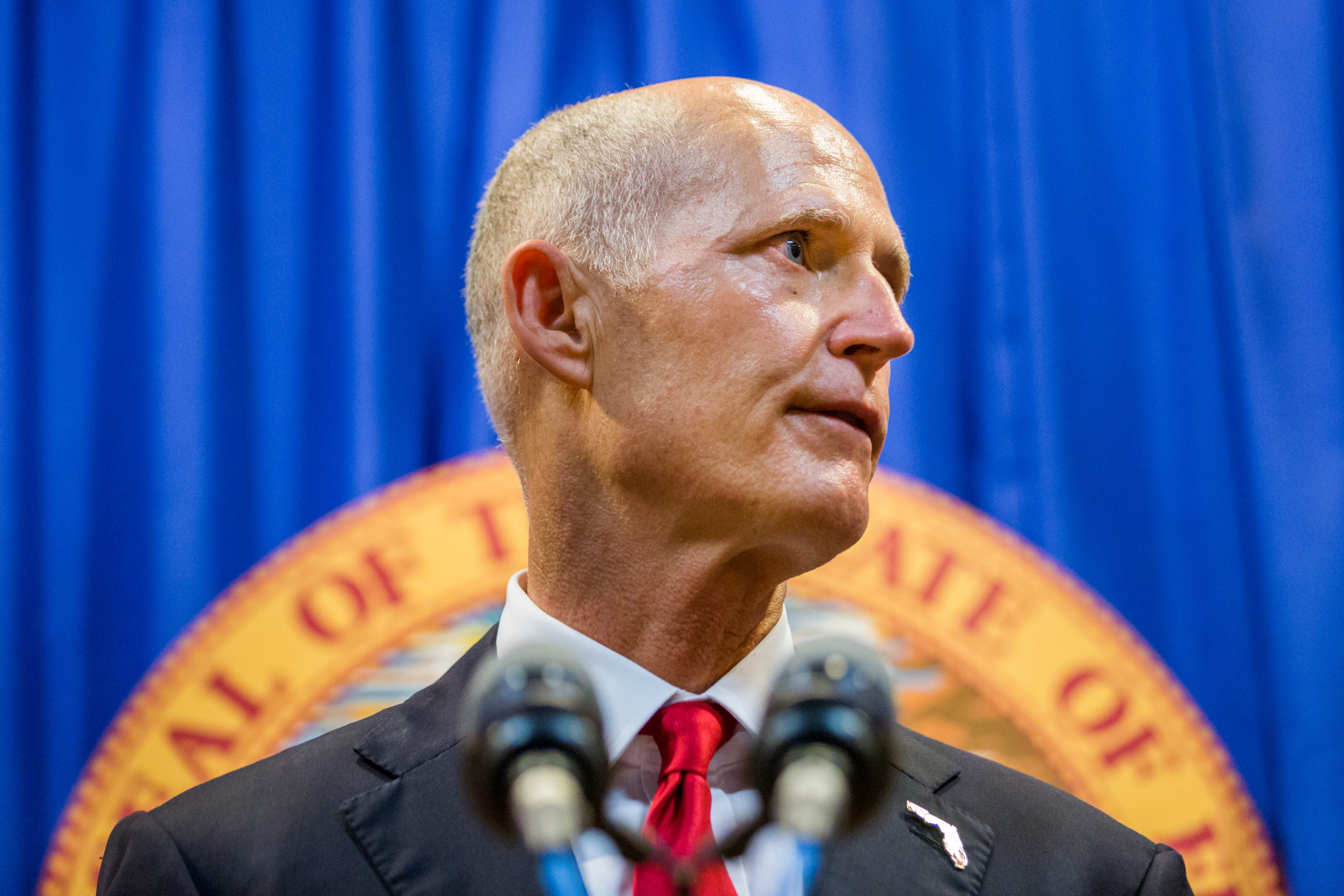 In a rare political move, Gov. Rick Scott and the father of a 14-year-old Parkland shooting victim jointly addressed the House and Senate floors on Thursday and asked legislators to set aside differences and ensure schools are safe sans armed teachers.
"I want to make sure there is law enforcement in our schools," Scott told reporters upon exiting the chambers. "I don't believe in arming teachers."
While talking to each chamber, Ryan Petty, the father of Alaina Petty, who was gunned down on Valentine's Day at Marjory Stoneman Douglas High School, told legislators he is in support of the governor's proposal, which does not include training and arming teachers with guns.
"I'm here to speak in favor of what the governor is proposing," Petty said. "My ask of you is: let's set aside our differences and make sure our schools are safe. With your help, Florida can lead."
The governor has been clear on his stance: he is not in support of arming teachers, a proposal the Legislature is pushing for in spite of opposition from Parkland students and parents.
Even with home rule as an option, Scott said does not believe in training teachers and arming them with guns to protect student in case of an active shooting situation.
When asking if he would like to see an assault weapon ban in Scott's proposal, Petty said his goal is to get something done in the Republican-controlled Legislature in honor of his daughter.
"If this evolves into a gun control debate we are going to miss our opportunity to get something done," Petty said. "What is different of the governor's plan is we are focusing on securing our schools and that is what we need to do."
The House and Senate costly initiative that would include more funding for mental health services in school and school "hardening" are ready for the full floors for a final vote.
"Our message is simple, this time must be different we have an opportunity to get our schools secure," Petty said. "We want to make sure other families don't go through what our family has gone through."

"We owe it to our students."