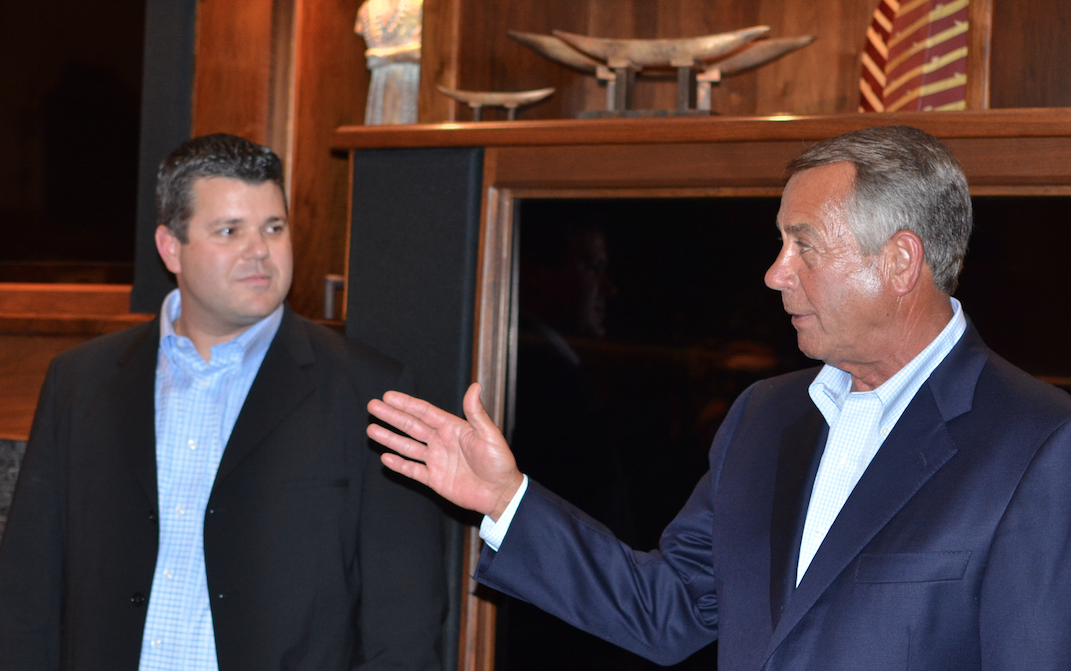 Republican congressional candidate Scott Sturgill got the backing of former Speaker of the U.S. House John Boehner Thursday night as he offered a challenge to Republicans to go "all in" for the businessman in the contest for Florida's 7th Congressional District.
Sturgill, a Sanford businessman, hosted Boehner at a Lake Mary fundraising event attended by about 125 on Thursday for his Republican primary race against state Rep. Mike Miller of Winter Park. According to a news release issued by Sturgill's campaign, the retired Ohio congressman indirectly referenced Miller and a third Republican in the contest, Patrick Weingart of Altamonte Springs, with a call to clear the field for a Sturgill challenge in the fall to Democratic U.S. Rep. Stephanie Murphy of Winter Park.
In addition to Boehner, the event also drew former U.S. Rep. Sandy Adams of Oviedo, Seminole County Republican State Committeewoman Susie Dolan and businessman and philanthropist David Maus, among others.
"This impacts the race because we are the campaign with the momentum right now and leaders and Republicans in the 7th District know that," said Frank Torres, a campaign consultant and former local political journalist recently hired as campaign communications director by Sturgill. "The speaker is just the beginning of a list of leaders from Washington and here in Central Florida that will be publicly supporting our campaign. We're out of the gate and picking up speed. The other candidates in this primary can't say that right now. You're not going to win in November if it's March and your campaign hasn't gotten out of bed yet."
The district covers Seminole County and north-central Orange County. Nationally, Republicans are targeting the seat as one they hope to win back this November.