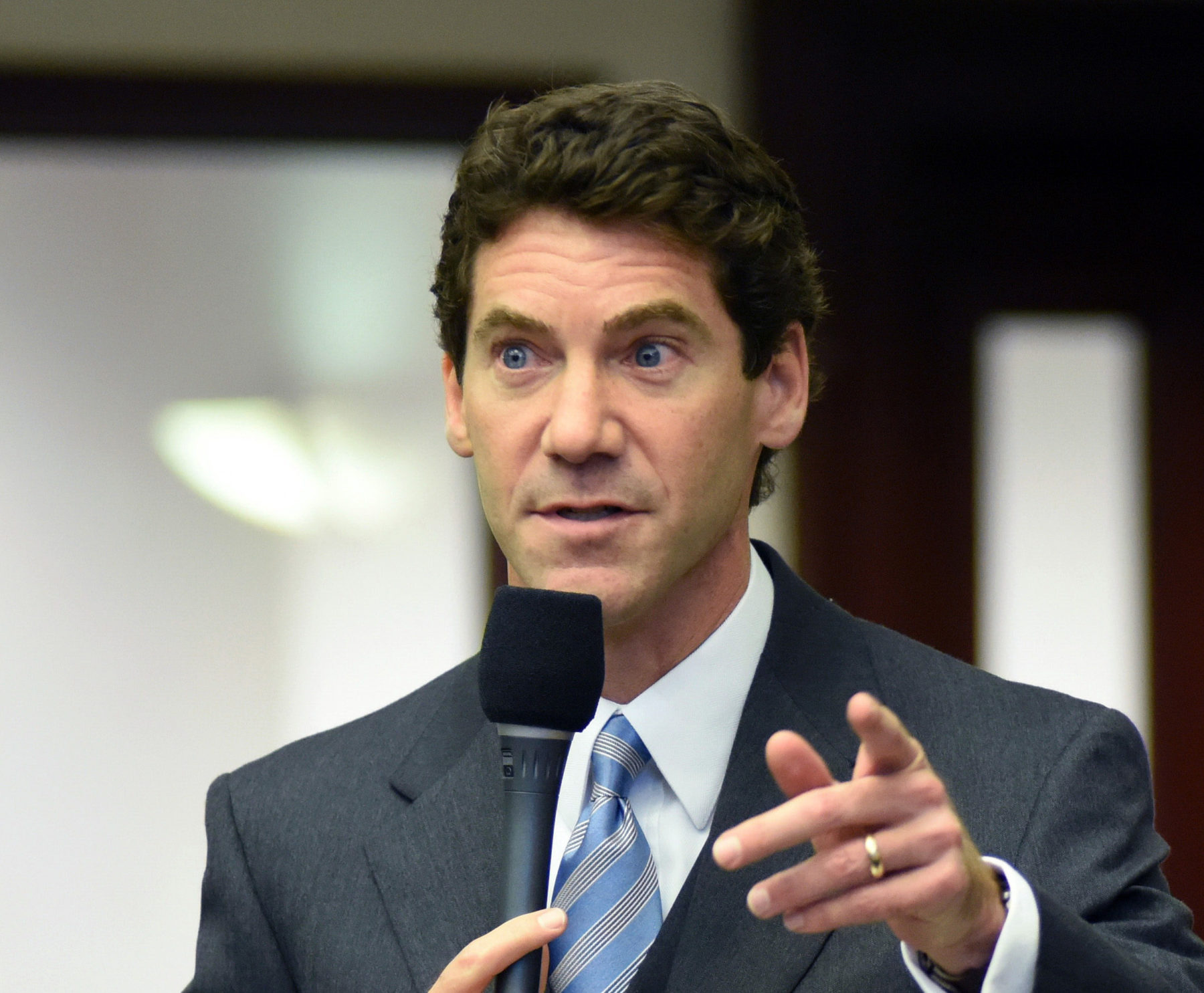 On Friday, Senate leaders put off a vote on a package of school safety measures.
That delay led Rep. Jay Fant to suggest that if the Legislature can't get everything right on such an important issue by the end of next week, a special Session "would not be inappropriate."
"I do think that sometimes when we rush into solutions, we get into clumsy situations like this, and sometimes it's better to slow down and get it right, and to get as much input as possible, not only from all the members but from the public," Fant, a Jacksonville Republican and candidate for Attorney General, said Friday afternoon in Tallahassee.
Senate President-designate Bill Galvano agrees. The Bradenton Republican announced Friday that the Senate would forgo a Friday meeting and instead return to debate the school safety provisions Saturday morning.
Galvano told the Tampa Bay Times: "We will be making bad policy if we approve all these things."
The National Rifle Association has major issues with the parts of the bill that directly restrict somewhat the immediate availability of purchasing a gun: A provision that raises the age from 18 to 21 to buy any gun and imposes a three-day waiting period on all gun purchases.
Those are the two issues that Fant said would prevent him from supporting the legislation, which comes before the House Monday.
When asked if there are many of his Republican colleagues in the House who agree with him, Fant said he couldn't be certain.
"I would hope I'm not the only one who regards my oath to the Constitution as paramount, and if somehow we can manage to remove that language, then we're talking about a different animal," he said.
"But until then, it's a non-starter, (especially) for those of us who ran for office specifically to defend individual constitutional rights."
While some Republicans will oppose the bill because of those two measures, several Democrats, including members of the Legislative Black Caucus, say they will oppose the measure because of a school marshal program that calls for spending money on training and arming school teachers.
This week, Fant prepared to add an amendment to the House bill calling for a removal of a measure to raise the purchase age for any gun from 18 to 21, but the bill never came before the entire caucus.
It is expected the House will vote on whatever the Senate approves over the weekend.
In his bid for the Republican nomination for Attorney General, Fant has made his support for the Second Amendment a key part of his platform.