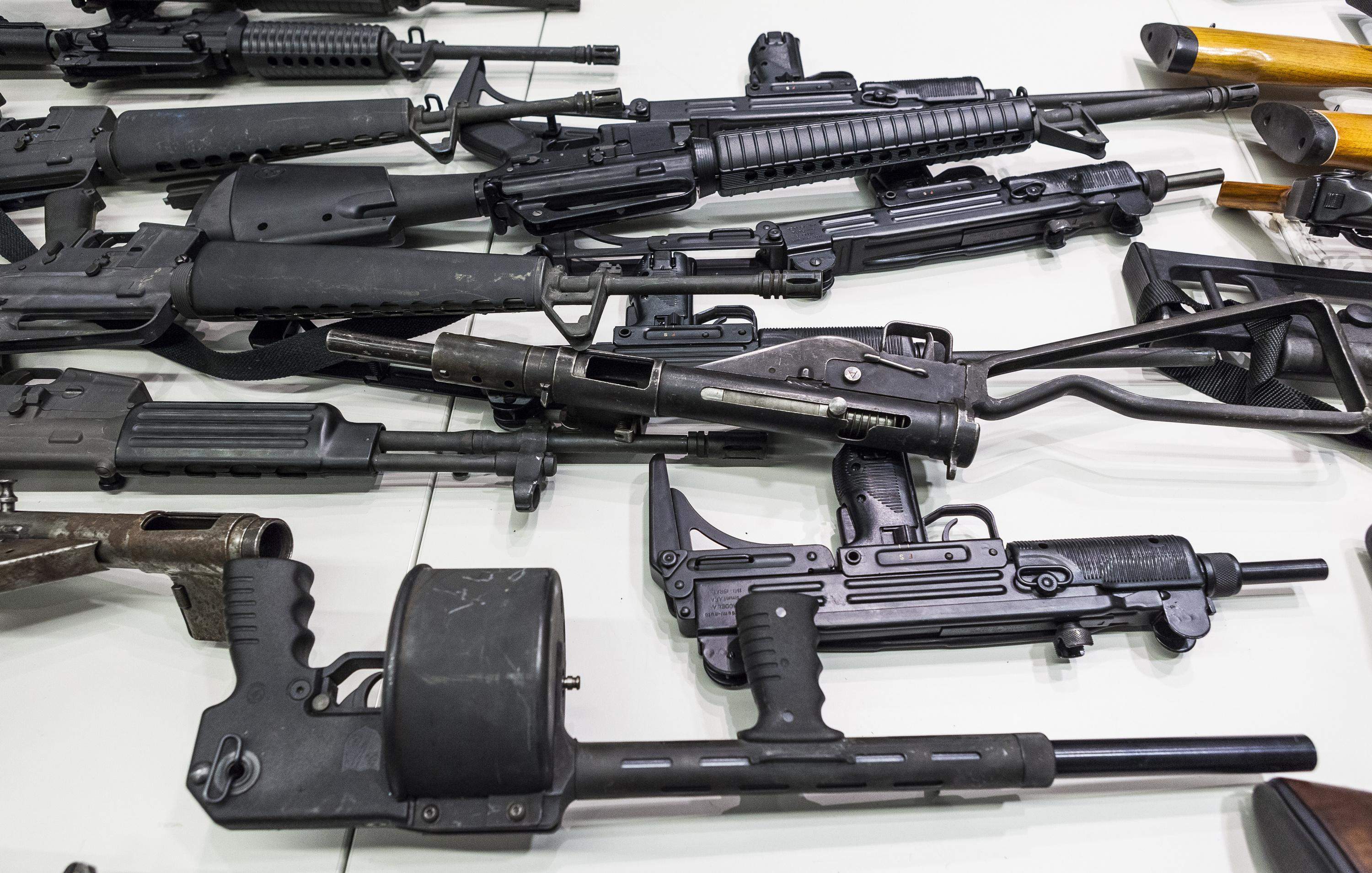 With local governments in Florida prohibited from regulating firearms, the Pinellas County Commission is making it clear where it stands on several specific gun-control issues that have emerged since the massacre at Parkland nearly three weeks ago.
The board discussed a series of proposals at its February 27 meeting, and in a letter sent to Democratic U.S. Sen. Bill Nelson on Friday, laid out its support for these measures:
— Raising the age to 21 for the purchase of any firearm;
— Requiring a universal background check, including for transactions that occur at gun shows;
— Banning assault-style weapons, including semi-automatic rifles that have the ability to accept a high-capacity magazine, and are equipped with a pistol grip, including on all AR and AK-like models;
— Prohibiting possession of firearms from individuals who are a threat to themselves or others as deemed necessary by a judge;
— State and federal funding to provide for a minimum of one School Resource Officer at every school, without budget reductions to other critical school programs or resources;
— State and federal funding to invest in school hardening, without budget reductions to other critical school programs or resources;
Florida lawmakers enacted a statute in 1987 that gave the state the exclusive right to regulate guns and ammunition. After some local governments went ahead and passed their own gun ordinances, the Legislature passed a law in 2011 that threatened local government leaders with fines of up to $5,000 and removal from office if they dared to adopt or enforce any local gun ordinances.
Hillsborough County Commissioner Les Miller says he will propose a ban on assault weapons in Hillsborough County at this week's Board of County Commissioners meeting, in defiance of state law.
Skip Campbell, the mayor of Coral Springs, announced last week that he will push for a constitutional amendment that would ban assault weapons.
On Saturday, the Florida state Senate rejected nearly four dozen amendments proposed by Democrats — from banning assault weapons, creating a registry for guns, allowing local governments to pass stronger gun laws and requiring background checks for gun purchases outside of the state, to prohibiting the sale and transfer of large-capacity magazines.