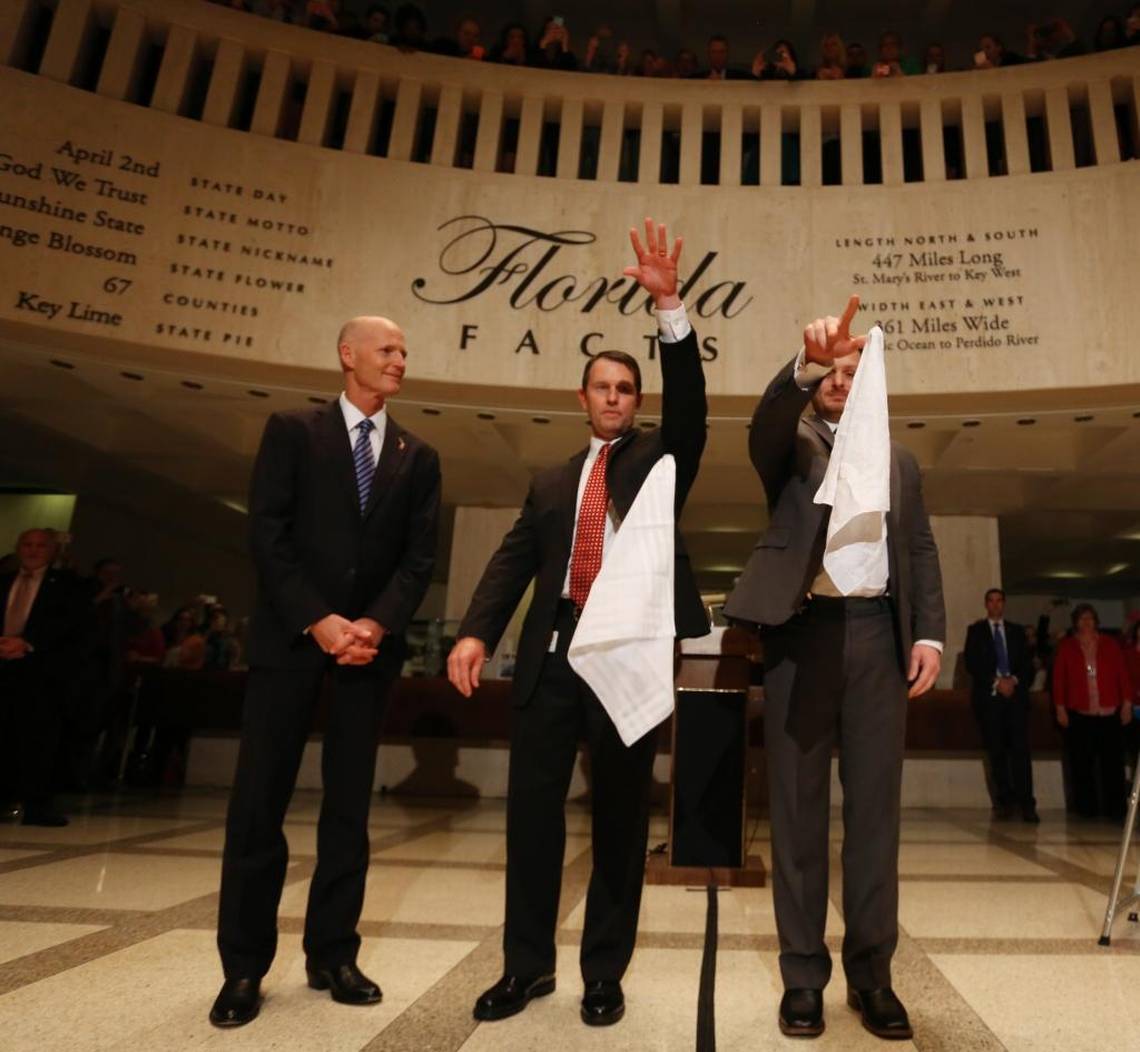 It may not compare to March Madness — the billions wagered in office betting pools during the NCAA basketball tournament — but Capitol observers have some side bets on the 2018 Legislative Session.
The biggest one: "When will the hankie drop?"
Enter the annual #CateSineDie.
"This Florida Legislative Session has been cray, no matter your politics," said CateComm founder Kevin Cate in an email. #CateSineDie is about "having a tiny bit of fun" in the final few days of Session.
The rules are simple and, like all good ideas, stolen from Bob Barker.
Predict when lawmakers adjourn the 2018 Legislative Session and CateComm will contribute $300 to the charity of your choosing.
Dear #flapol, #CateSineDie is now open until 3 PM tomorrow. Guess exact date & time of #flleg hanky drop, include #CateSineDie. Closest w/o going over (your time passes & you're out), wins $300 to legit charity of choice. Rules enforcement by @XopherFL. Snark by @Mdixon55.

— Kevin Cate (@KevinCate) March 5, 2018
To enter, just tweet an entry — date and time — AND use the hashtag #CateSineDie (so CateComm can keep track) — closest without going over wins.
Entries for the #CateSineDie are due no later than 3 p.m. Tuesday.
Digital technology enables a public conversation to occur in real time as news events unfold. Twitter has been around since 2008, and Cate began the Sine Die conversation/competition in 2012.
While the end of Session is usually festive around the Capitol Complex and along Adams Street, a budget agreement — as is often the case — looms heavy over the House and Senate.
Twitter feeds serve to unite kindred spirits in a community, providing sort of a news service, especially for those under the age of 50, as events occur.
Once known simply as the "pound symbol" (#), a hashtag in a post indicates access to a feed of other posts that are part of the conversation. Users can also search for specific hashtags, providing more information on a trending topic.
"If you don't know how to tweet, entertain us with your attempt," Cate writes. "Or just look at how everyone else is doing it here or by searching #CateSineDie on Twitter."
And for those in and around The Process … good luck!