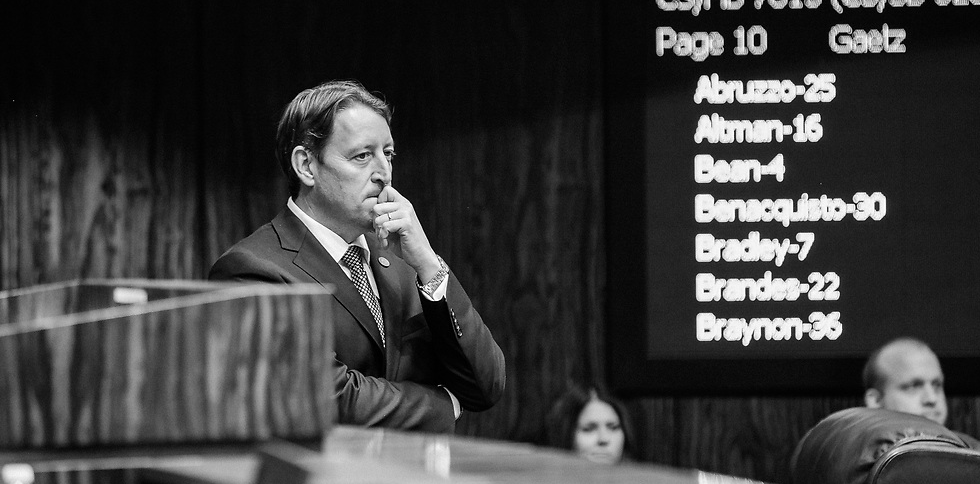 In a bipartisan effort, the Florida House narrowly passed a watered-down school safety proposal with a $400 million price tag that will provide students with more access to mental health services and allow school districts to participate in a program that arms school staff.
"This bill will make a difference, and when it becomes law, things will start changing," Sen. Bill Galvano said.
SB 7026 passed on a 20-18 vote with the help of Democratic Sens. Lauren Book and Kevin Rader.
Republicans who voted against the measure, most notably Sens. Greg Steube and Dennis Baxley, were against provisions with gun restrictions such as a ban on bump stock and raising the age to buy an assault rifle from 18 to 21.
Before the final vote, senators debated the bill for more than two hours and approved an amendment that scaled back a controversial program that would have allowed teachers to carry concealed weapons on campus to fight off active shooters.
The change better aligns the Senate's proposal to what Parkland students and Gov. Rick Scott want: Not arming teachers.
But even with the tweak, Democrats argued the bill still allows teachers who also work as librarians, coaches or psychologists to sign up for the program.
The amendment filed by Republican Sen. Rene Garcia, who admits to not being the biggest fan of the school safety package, said the intent is to make sure the "instructional personnel who are in the classroom cannot participate in the program."
Garcia's amendment also changed the name of the contentious program to the Coach Aaron Feis Guardian Program in honor of a beloved coach who died trying to protect students from a hail of bullets on Valentine's Day. He said Feis' wife was "very supportive" of naming the program after him.
The measure now heads to the House for consideration.
"I don't know if they're going to continue to work on this in the House," said Sen. Tom Lee, a Thonotosassa Republican who voted against the bill. "I can't imagine them bouncing this back and we have to go thru this all over again … God help us if they send it back."
The latest summary of the legislation, provided by the Senate communications team, is below.