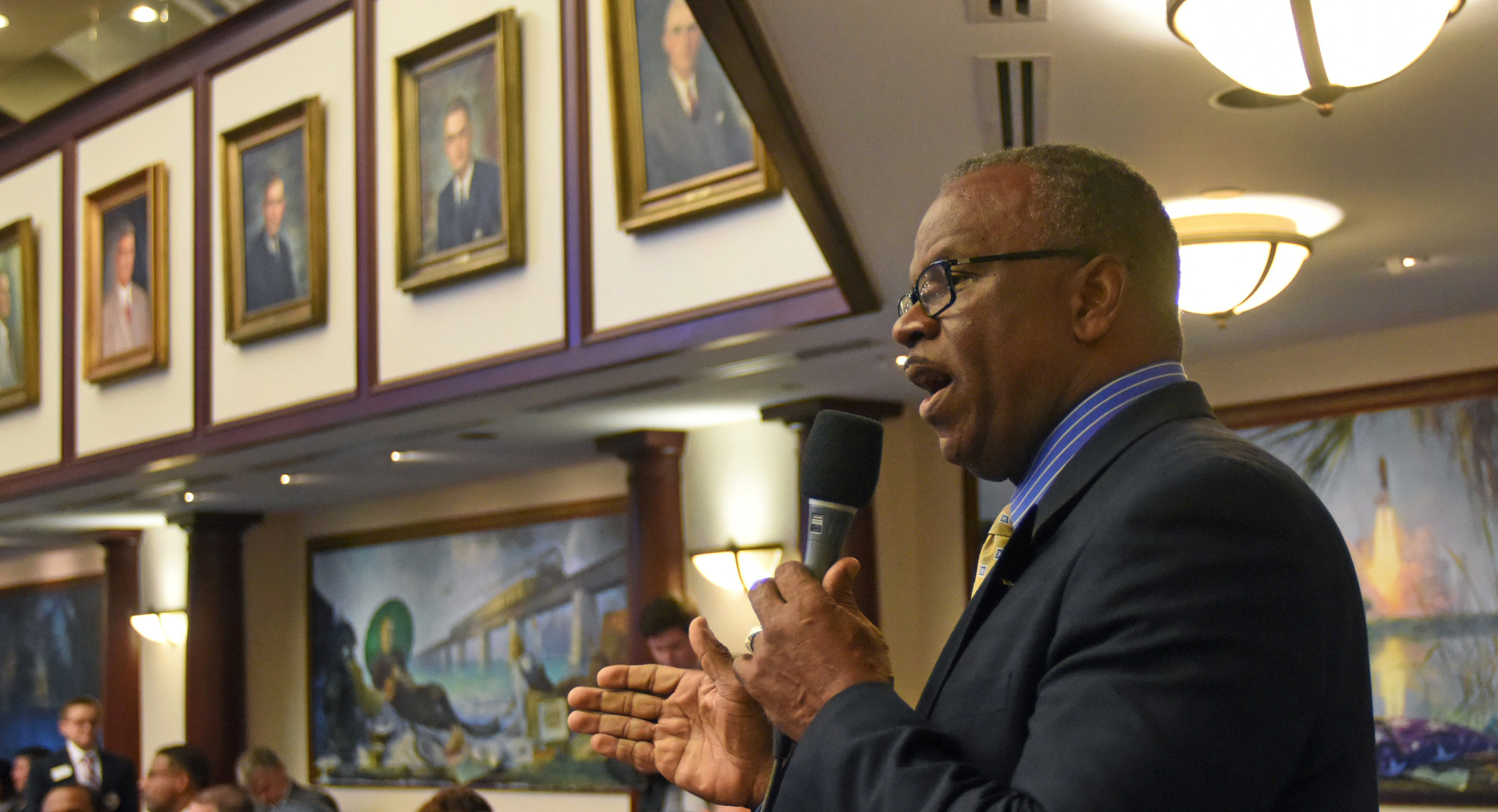 Despite being able to run for a final two years in the House, Rep. Larry Lee Jr. announced Wednesday he is pulling the plug on politics.
"You get to this point in your life when you say, 'why do I have to stand up and take all of these acts?' Because when you continue to lay down, people will continue to step on you," Lee, a Port St. Lucie Democrat, told Florida Politics.
Disheartened by the way things get done in the Legislature, Lee made the announcement to House Democrats during a caucus meeting. He said he is leaving to do work outside of the process, like helping the Marjory Stoneman Douglas High School shooting survivors, he said.
"Change won't come from the inside," he told fellow Democrats earlier Wednesday.
Lee has served in the Legislature since 2012 and said he's learned to work across the aisle. People in his district have encouraged him to run for re-election three times because they tell him both sides in the political spectrum listen to him.
But as Democrats and Republicans clash in the House over a contentious bill in response to the Douglas High tragedy, the former teacher and coach said he would encourage young activists to run as independents.
The measure up for a vote includes provisions to arm school staff, raises the legal age to buy assault rifles from 18 to 21, and boosts funding for mental health services in schools.
It has a mix of bipartisan opposition with hardline Republicans opposing the gun restrictions and Democrats saying that it does not go far enough without an assault rifle ban. Democrats for the most part oppose arming school staff.
Lee said he met on Monday with House Speaker Richard Corcoran, a Land O' Lakes Republican, to tell him about his decision to depart after this term.
In his office, Corcoran pulled out a Bible, read a verse to Lee and asked him to think about it for one more day.
But after a marathon discussion on the school safety bill (SB 7026) that Democrats failed to amend, Lee's decision was made.
"It's time to leave," he said in tears. "My heart is very heavy."