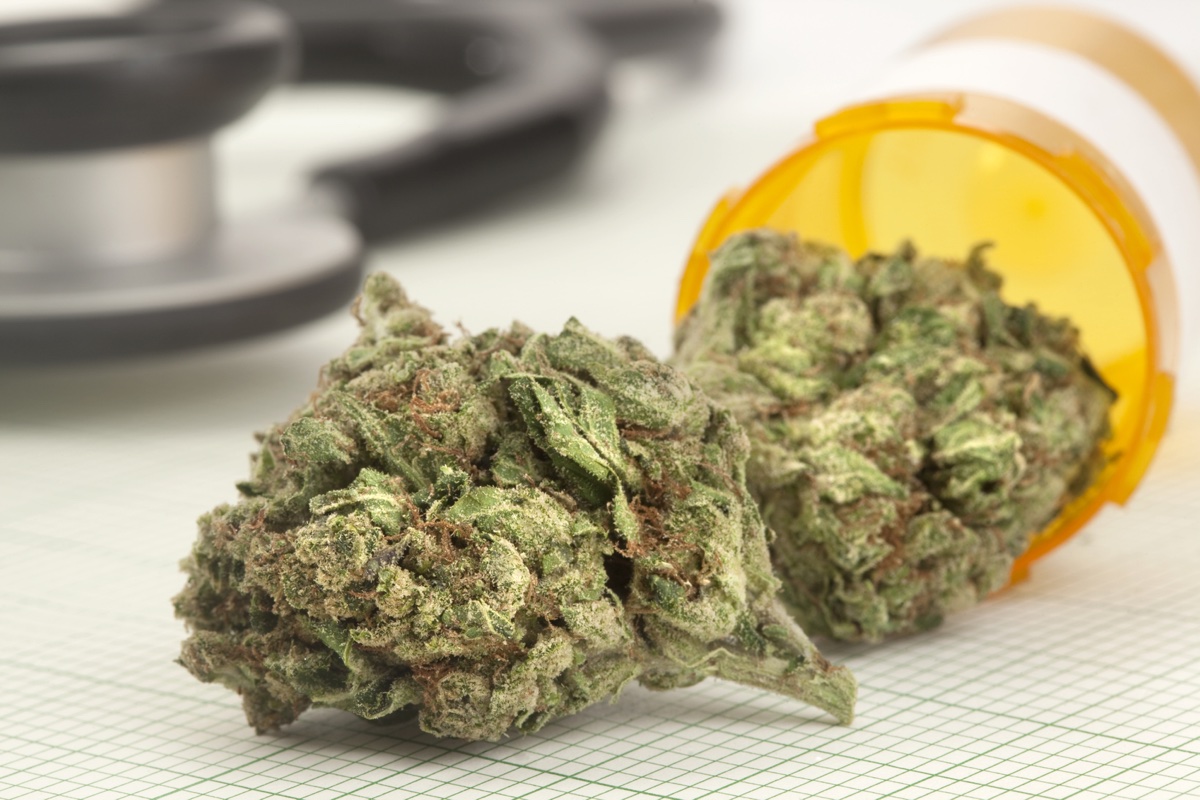 [Ed. Note — This story, first posted Thursday, was updated Friday.]
Lawmakers on Thursday included a provision to withhold more than $1.9 million in Department of Health salaries and benefits in the final 2018-19 state budget until regulators fully implement medical marijuana.
The proviso language, which "qualifies or restricts a specific appropriation," means certain Health officials will get a temporary pay and benefits cut until they "implement" medical cannabis as authorized under the state constitution and statute.
The full budget was released midday Thursday, to be voted on Sunday. The money will be "held in reserve," with its release "contingent upon implementation," the language says.
That means "solely and exclusively by adopting all rules required by statute and any other rules necessary to implement this constitutional provision."
House Republican Jason Brodeur of Sanford, who first submitted the budget provision, on Friday clarified that the withheld pay applies to the department's "executive direction entity."
He defined that as including Health Secretary and state Surgeon General Celeste Philip, her chief of staff, legislative affairs director, and the Office of Medical Marijuana Use, including its director, Christian Bax.
The withheld pay is effective July 1, the start of the next fiscal year, but "wouldn't have an impact until later in the year so it won't cripple them right away," Brodeur said.
"The (budget's) implementing bill also provides some language to assist them in meeting that contingency so they can implement the will of the legislature more timely," he added.
The budget would still be subject to line-item vetoes by Gov. Rick Scott, to whom the Health Department reports.
Lawmakers have long been irritated over the department's delay in implementing medical marijuana under a 2016 constitutional amendment that voters passed by 71 percent.
They later approved and Scott signed an implementing bill, which gives guidance and instructions to state agencies on how to enforce state law.
Brodeur and other legislators, including Republican Sen. Dana Young of Tampa, have been peeved over a backlog of applications for marijuana growing and dispensing licenses, and for state-issued patient ID cards, among other things.
Moreover, the Joint Administrative Procedures Committee, which ensures that agencies write rules that line up with statutes, has sent at least 17 individual objections to the department over medical cannabis regulation.
They range from the department's issuing "contingent licenses" and requiring the submission of a $60,830 nonrefundable application fee, to its listing more than 40 distinct operations violations "with no standards or guidance … , thereby vesting unbridled discretion in the Department."
Bax has told lawmakers of recent progress, however.
That includes regulations on advertising and signage, edible products, and addressing the use of "solvents and gases" used in marijuana processing that could be toxic to humans. And he has said the department has inspected over 100 medical marijuana treatment centers, some "multiple times."
Bax also told legislators that a deluge of lawsuits and administrative challenges, most over denied licenses, was slowing down the works.
But at a committee meeting last October, Young shot back, "I'm not buying it that because there's litigation out there you can't fulfill your statutory duty to issue these licenses."
__
Updated — The following statement in response to this post was sent by Health Department spokeswoman Mara Gambineri:
"We are appreciative of the Legislature for exempting the department from the ratification requirement, which posed a barrier to expeditious implementation of rules – specifically the department's ability to accept applications for new Medical Marijuana Treatment Centers (MMTCs). As stated in the department's letter to JAPC, we plan to move forward with accepting applications for new MMTCs this spring.
"In addition, the department has initiated rulemaking for 11 rules and next week are hosting two public rule workshops focusing on the standards for the production of edibles and dosing for both low-THC cannabis and medical marijuana. Additional public workshops have been scheduled in March and April.
"The department has put substantial effort into streamlining the Medical Marijuana Use Registry Identification Card program. Yesterday, we announced that we've further streamlined the application process for OMMU Registry Identification Cards through the deployment of online payments.
"This comes on the heels of completing the integration of photos from the Department of Highway Safety's system. To date, there are more than 83,000 patients registered in the OMMU Registry with access to 29 dispensing locations and statewide delivery of low-THC cannabis and medical marijuana.
"The department has made – and will continue to make – significant progress in the implementation of Amendment 2 and section 381.986 Florida Statutes, despite the special interests involved in this new industry."