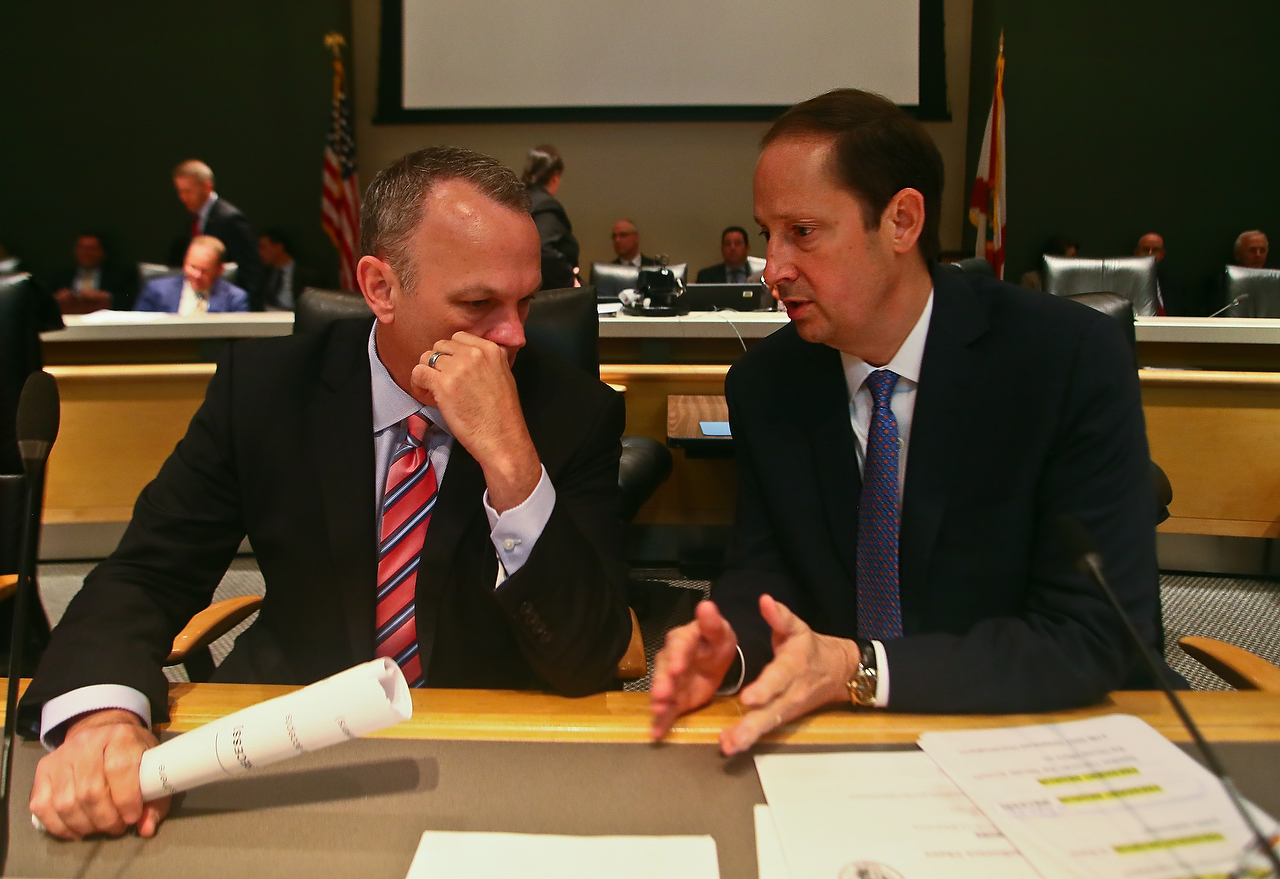 Legislative leaders closed out the largest proposed budget in state history Thursday that included nearly $90 million in last-minute spending for projects that largely have to do with education.
As the House and Senate finalized differences on the roughly $88 billion 2018-19 budget, the supplemental funding — informally known as the "sprinkle fund" — was unveiled in a 10 a.m. budget meeting.
The 21 last-minute spending list includes $30 million for charter school maintenance projects, $20 million for performance-based incentive in the state university system and $3.3 million for the University of South Florida.
From that list, a dozen items are hurricane-related costs and contingent on reimbursements from the Federal Emergency Management Agency.
Another budget item negotiators agreed to pay in the end is a member project championed by state Rep. Mike La Rosa, a Republican whose district includes Polk County.
La Rosa wanted to get $1.3 million in funding to repair major damage caused to a Polk County charter school by Hurricane Irma last year. Lawmakers decided to give $1.2 million to the school to help with building repair costs and costs associated with school supplies and relocating students to an off campus location. From those funds, $700,000 are subject to federal reimbursement.
Throughout budget negotiations budget writers said members projects were cut and priorities were reshuffled to fund the $400 million "Marjory Stoneman Douglas High School Act," which included $67 million for a controversial program to arm school personnel and more funding for mental health services in schools across the state.
Lawmakers have yet to vote on the budget, which is the largest proposed budget in state history. They will have to wait until at least Sunday afternoon to give it final approval.