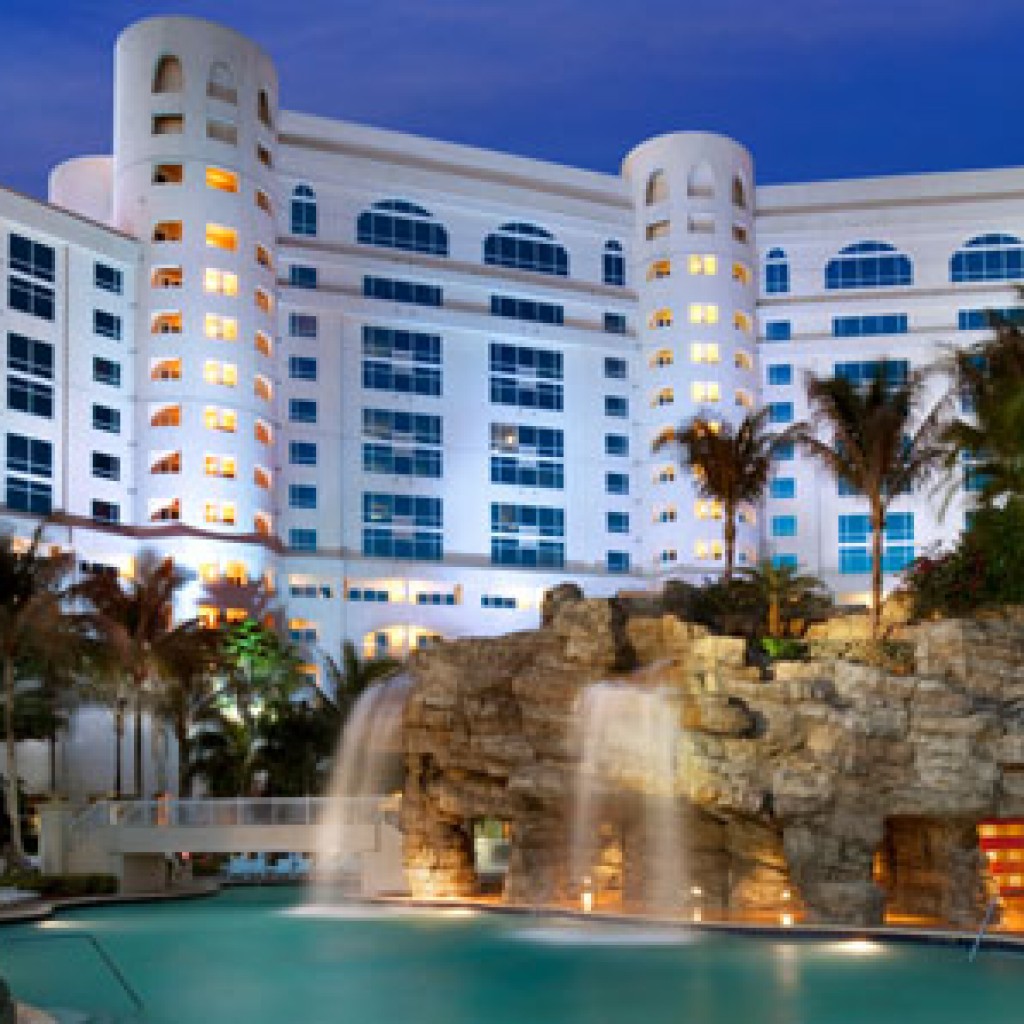 The House's first stab on comprehensive gambling legislation this year includes a spartan offer to the Senate of only three new slot machine licenses for pari-mutuels in counties that OK'd slots in local referendums.
The Conference Committee on Gaming met for the first time Thursday evening; Rep. Mike La Rosa was elected chair.
The proposal on the table would also require the selected counties to conduct a second referendum to confirm the first, to be held after July 1, the offer says.
Owners would have to surrender a gambling permit at one of their locations and agree to "permanent termination of all gaming activities at that permitted location."
Slots referendums have passed in eight counties, including Palm Beach and Gadsden. There, the Alabama-based Poarch Band of Creek Indians operates the track in Gretna, and a greyhound track in Pensacola. For instance, they'd have to agree to shut down greyhound operations to get slots in Gretna.
The offer, however, also requires the permit (or permits) given up to have "generated at least $40 million in total handle during" fiscal year 2015-16. (Handle refers to the total amount of bets taken.)
At first, only Palm Beach County appears to qualify under the initial offer. But an owner in any of the other "referendum counties" could combine or buy up permits to reach the magic number, the language suggests.
Palm Beach Kennel Club reported more than $42 million in total handle that fiscal year, according to state records. In fact, that's the only one that clears the threshold by itself. Pensacola Greyhound Track reported total handle of $986,835 that same year.
Moreover, any new slots facility would have to be at least 100 miles away from the Seminole Tribe of Florida's Hard Rock Hotel & Casino in Tampa, and at least 25 miles away from any other Seminole casino, including the one in Hollywood.
Each new casino can have no more than 500 machines, and renewal would be contingent on that facility ponying up at least $40 million in taxes and fees after a year.
The maximum number of slot machines in casinos where they're now offered at pari-mutuels in South Florida would have to go down to 1,500 from 2,000.
Committee vice-chair Travis Hutson took the offer for the Senate but did not comment on it. By shortly after 7 p.m., the committee announced it would hold no further meetings Thursday evening.