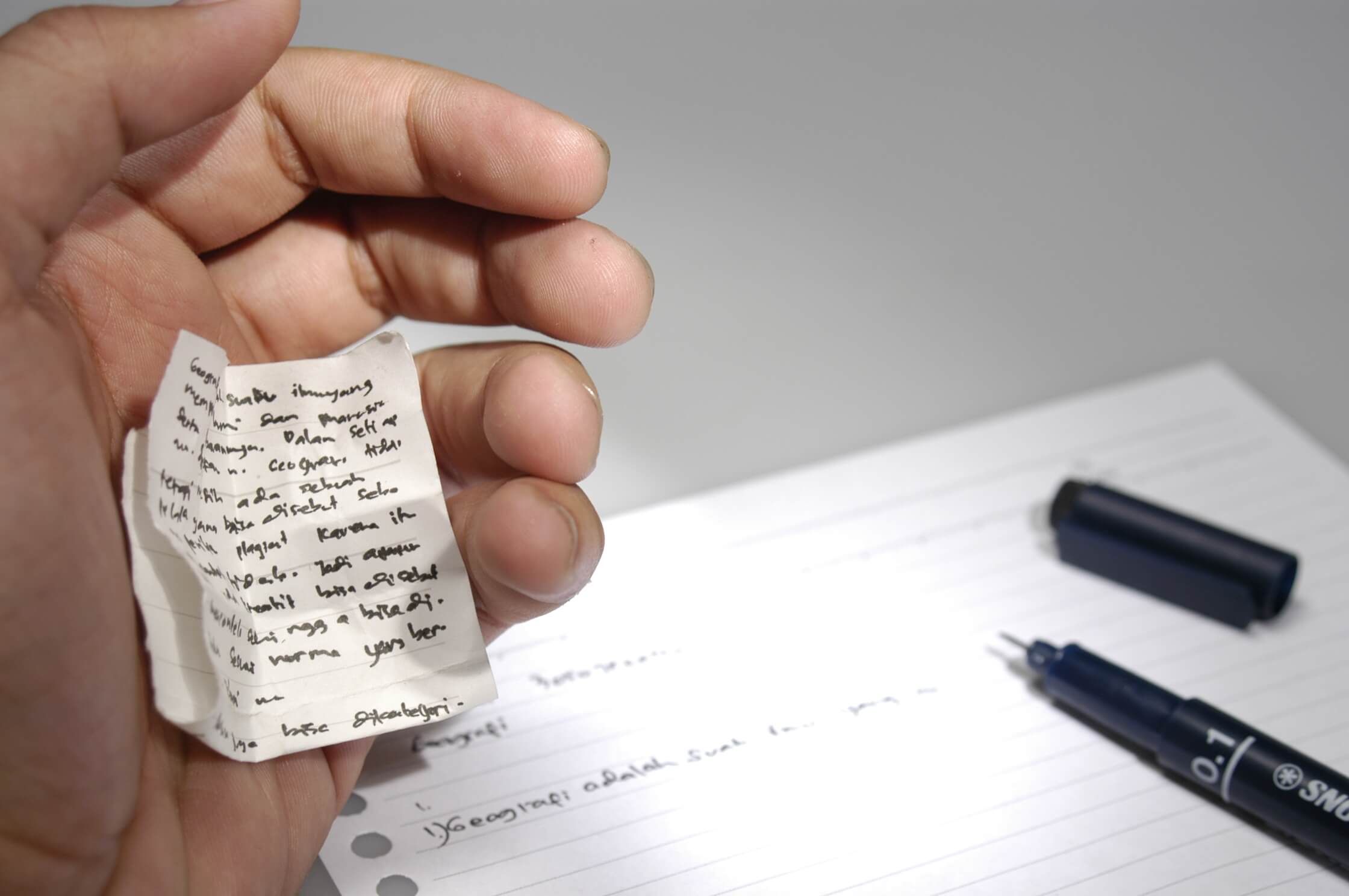 Jacksonville Bold for 3.9.18 — Cheat sheet
The Legislative Session is ending; hopefully, sooner than later.
And campaign season is heating up.
New candidates in state House races … and old back stories.
And Mayor Lenny Curry  — "Our Mayor," per the branding — is seeking four more years.
Former City Council members seek a return to the dais.
And so on.
The next 14 months are going to be wild in Duval County.
Consider Bold your cheat sheet.
Rutherford pushes school safety bill
Schools should not be gun free zones, says U.S. Rep. John Rutherford.
"The only thing that stops a bad guy with a gun is a good guy with a gun," Rutherford said last week.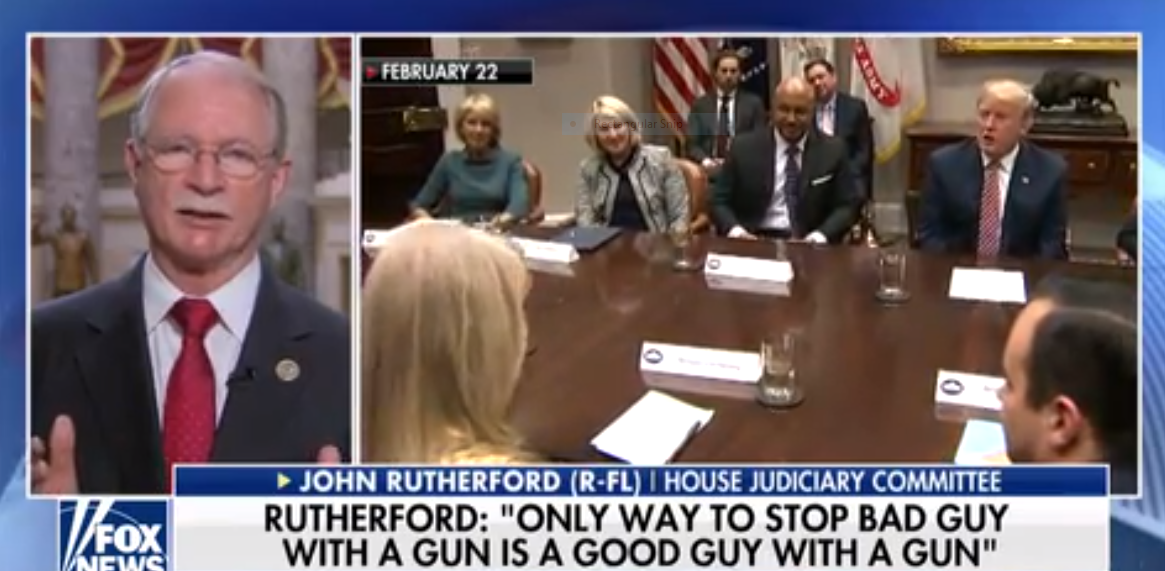 Rutherford believes his Stop School Violence Act  offers security measures, including having teachers look for "warning signs" of "potential mass casualty shooters."
Rutherford also dodged questions on divergences between him and Donald Trump that came to the fore during a televised White House meeting last week.
Additionally, he said that Attorney General Jeff Sessions had a "unique opportunity" to change the culture in the Department of Justice. He didn't offer much detail on that point, however.
Lawson plans Jacksonville roundtable
U.S. Rep. Al Lawson will host a House Small Business Committee hearing Monday, March 12, at 10 a.m. at the Jacksonville Regional Chamber of Commerce.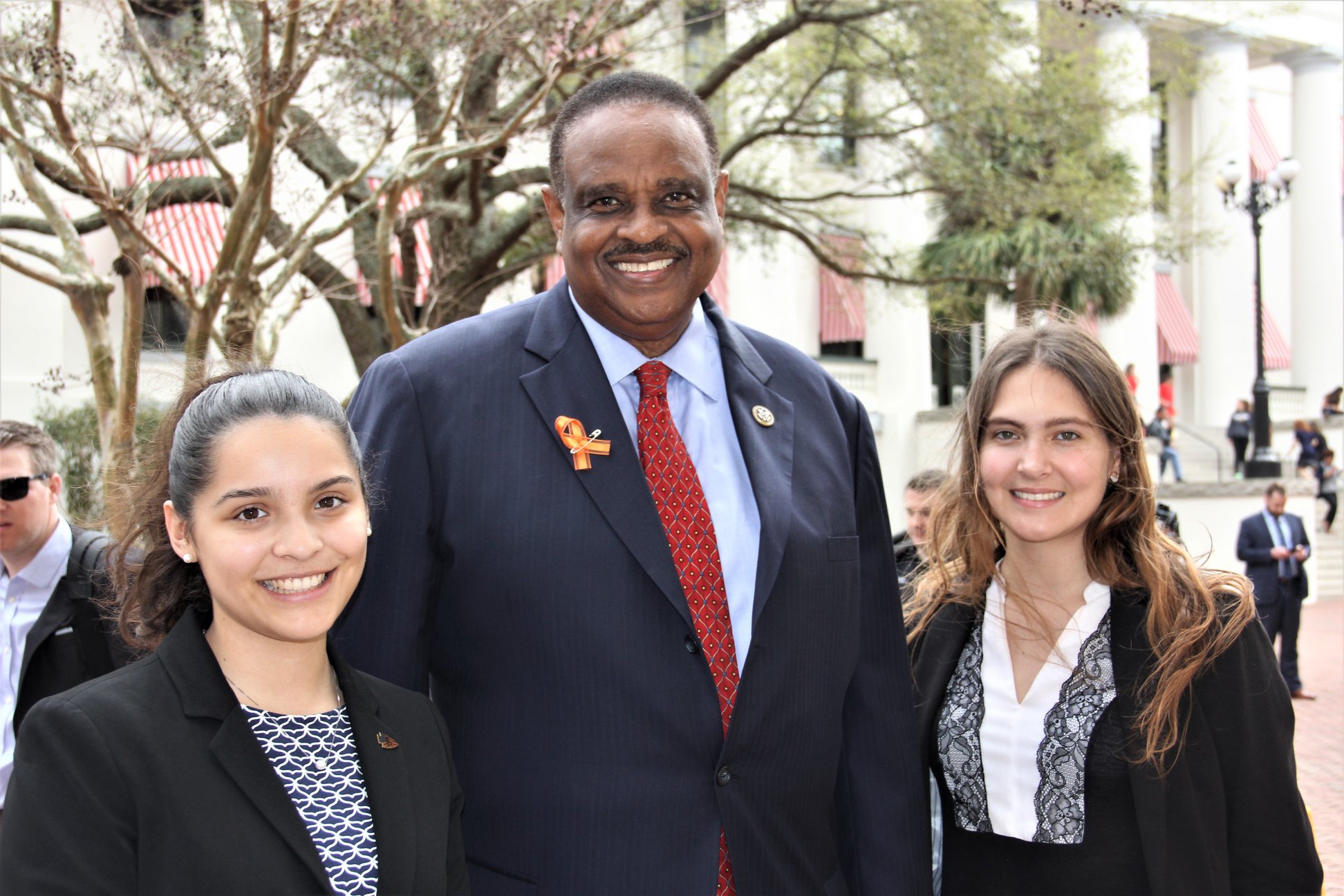 "Disparities in Access to Capital: What the Federal Government Is Doing to Increase Support for Minority-Owned Firms," per Lawson's office, will "examine the unique challenges minorities and women-owned businesses face when seeking funding from the Small Business Administration, traditional banks, private investment capital and additional financing mechanisms."
The hearing will explore ways to overcome difficulties in securing financing by minority-owned businesses.
Davis' parents back Brown
Alvin Brown was Jacksonville mayor when Jordan Davis was gunned down in 2012 at a gas station on the Southside.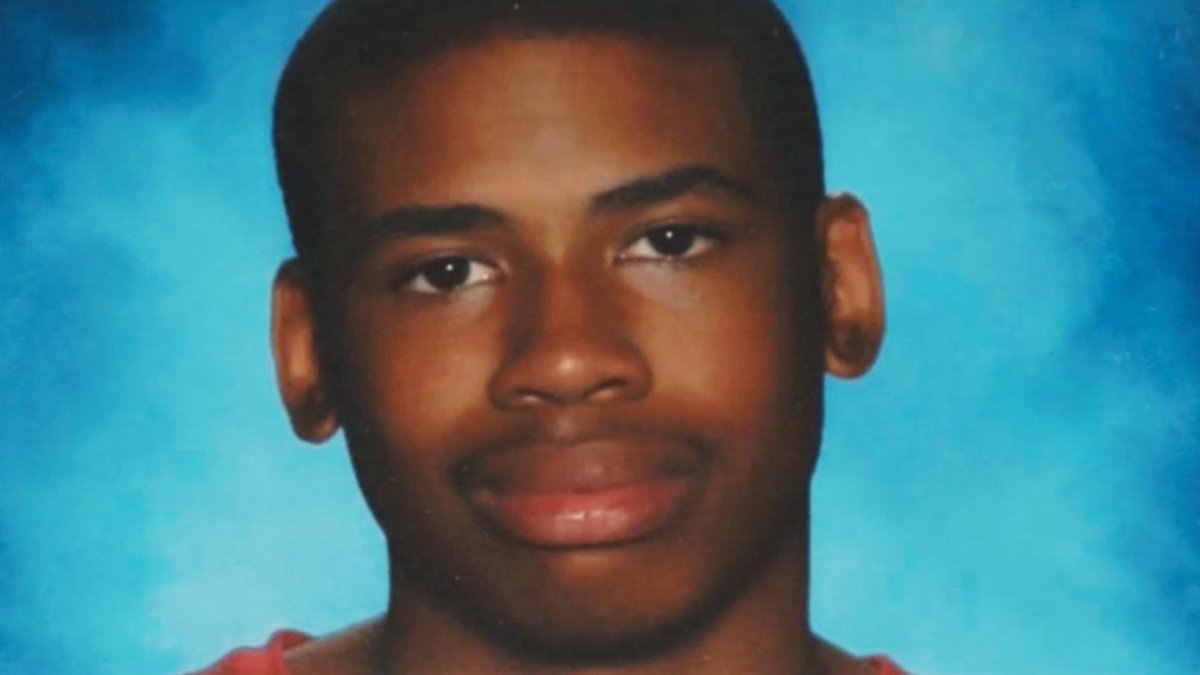 In the years since, Brown has demonstrated support and friendship to Davis' parents, and that support was reciprocated, via an official endorsement for Congress Wednesday.
Ron Davis and Lucy McBath, offered a joint statement, one that invoked both the Parkland massacre and the National Rifle Association.
"Nearly six years ago, our 17-year-old son Jordan was gunned down at a gas station in Jacksonville for simply playing music too loudly. The recent tragedy in Parkland shows just how little progress we've made, and how much more we still have to do, to keep our communities and kids safe from gun violence. This issue is truly one of life or death, and the stakes are too high for more excuses from do-nothing lawmakers, with our children's blood on their hands, who ignore what's in their heart to focus on what's in their pocket. They readily support 'Stand Your Ground' and side with the NRA. Alvin Brown is a dedicated public servant with the courage to stand up to the gun lobby, and we know he will help make our country a safer, better place. We are proud to support his campaign."
St. Johns Sheriff backs Johns in CD 6
St. Johns County Commissioner Jimmy Johns scored a significant endorsement Wednesday, from St. Johns Sheriff David Shoar, in the crowded GOP primary in Florida's 6th Congressional District.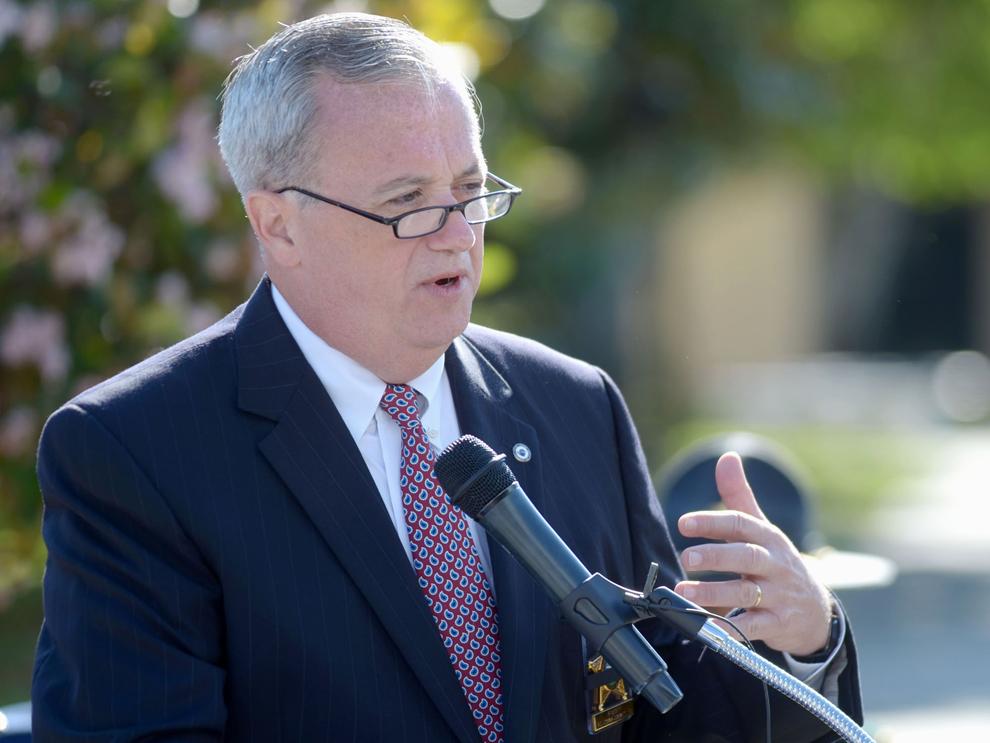 Shoar cited Johns' "track record of supporting our public safety officers. He has done so on the St. Johns County Commission and will do so in Washington."
Shoar pivoted from that track record to asserting that Johns was "someone that understands what it takes to keep our country safe, not only at home but at our border."
Johns said it was "always humbling when such a highly respected law enforcement officer steps up to endorse."
Shoar "has been on the front lines and knows what it takes to keep us safe," Johns said. "I will rely on him and the public safety communities to make sure that the laws passed in Washington protect citizens against murderous foreign gangs and solving the nation's opioid crisis. We need to listen to those tasked with protecting us for solutions to these issues."
The GOP field in the district, one that runs from St. Johns County south to Volusia, has some candidates already, including former Ormond Beach state Rep. Fred Costello, businessman John Ward, and former Green Beret and current Fox News commentator Michael Waltz.
One of these Republicans will emerge from the primary to face likely Democratic nominee Nancy Soderberg in the general election.
Hogan knows best?
The race to succeed outgoing Rep. Jay Fant, an Attorney General hopeful, in Jacksonville's House District 15 got more crowded on the Republican side Wednesday.
Joseph Hogan, the son of Supervisor of Elections Mike Hogan, entered the GOP scrum.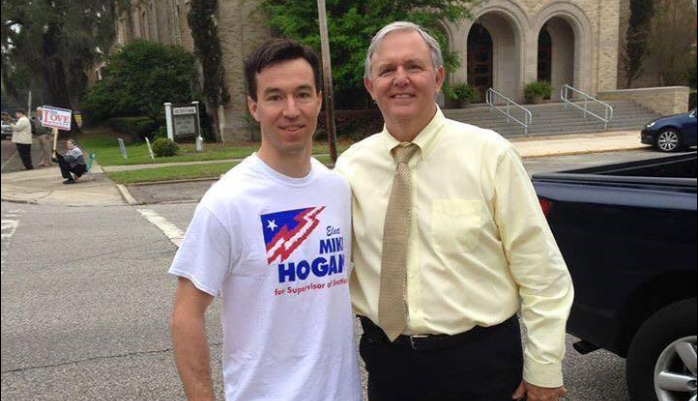 Hogan will face attorney Wyman Duggan and yacht broker Mark Zeigler in the primary.
Hogan made an audacious play during the Mayor's race three years ago. He endorsed Democrat Alvin Brown over Republican Lenny Curry, crossing party lines despite what he called Brown's "failed administration."
"I didn't make my decision lightly," related Hogan in a series of text messages. "I plan to run for City Council one day, and I know that supporting Alvin could hurt me with the Party folk, but I think it's the right thing to do."
"I don't look forward to Lenny losing, but someone has to win, and I think the people of Jacksonville are better off with Mayor Alvin Brown," Hogan added.
The seeds for that endorsement, Hogan related, were planted four years prior, in the aftermath of his father's narrow defeat at the hands of the Brown operation, upon which Curry said that "excuses are for serial losers," a shot across the bow of the Hogan campaign that Joe took personally.
Interestingly, Hogan filed for the race just hours after Curry filed to run again for Mayor.
Curry's chief political strategist, Tim Baker, is running the Wyman Duggan campaign, suggesting that there may be intrigue through August in this race.
Daniels' NPA opponent touts fundraising
State Rep. Kim Daniels, an iconoclastic Jacksonville Democrat, has the Jacksonville political establishment behind her.
Among her January donors: members of the Rummell family, the Jacksonville Association of Fire Fighters, and local dog track interests.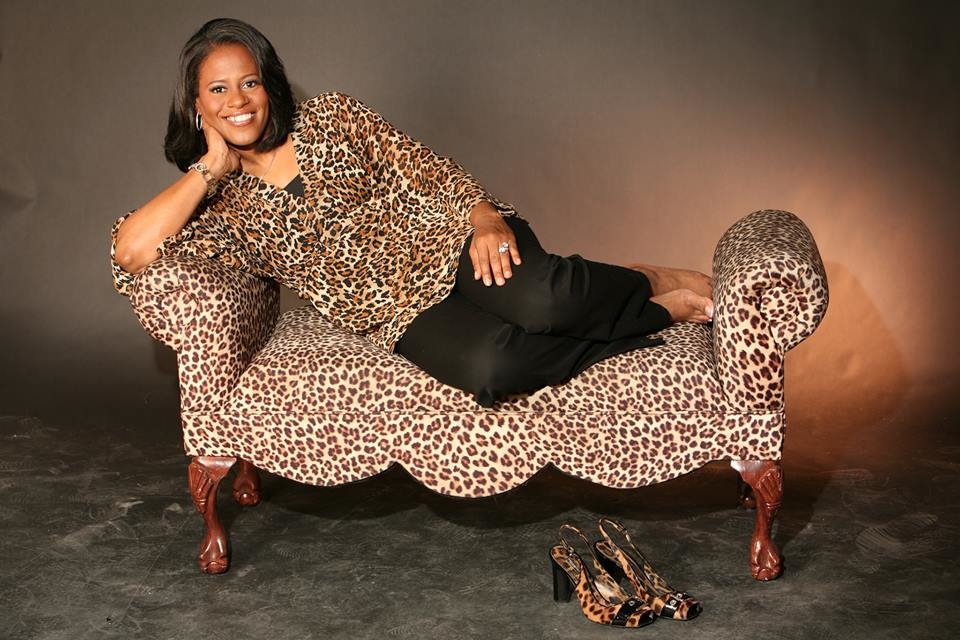 Daniels has nearly $16,000 cash on hand; however, her NPA opponent, Darcy Richardson, believes that he can be competitive in the November election.
Richardson claims to have raised "more than $6,100 as of yesterday. Most of those contributions will appear on my initial campaign finance filing covering the 12-13 days since opening my campaign account on Feb. 16. The balance — approximately $1,400 — will be reflected in the month of March."
"That's more than Republican Christian Whitfield raised during the entire 2016 election cycle. I haven't begun to do any serious fundraising yet — that'll happen over the next couple of months. And despite the district's unfavorable demographics, I'm confident that I'll be able to raise enough to put up a fight against arguably one of the most reprehensible and outlandish state lawmakers in the country," Richardson adds.
Jacksonville Democrats have discussed primarying Daniels, but any expectations of that should be tempered by the incumbent's strong community support.
It remains to be seen if Daniels can also be capsized by an NPA candidate.
Former Duval Dem chair running for state House
Neil Henrichsen, a former chair of the Duval County Democratic Party, is running for a state House seat in Volusia County.
He will face Republican incumbent state Rep. David Santiago of Deltona.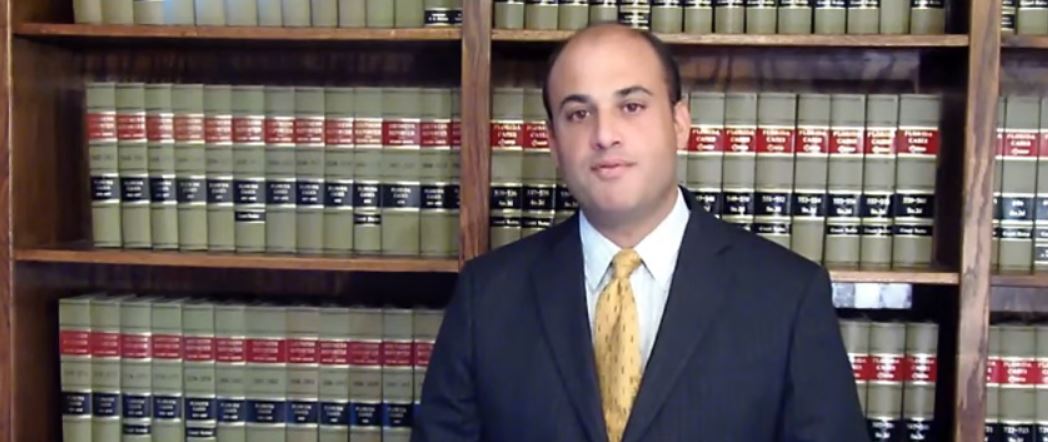 Henrichsen, 55, of Deltona, is the second Democrat in the race. But the other, Tyran Rayaad Basil, has raised little money and shows minimal campaign activity — especially given his early start in April.
"Volusia County has always been a big home … and that's a seat that should be Democratic," he said. "It has a handful more registered Democrats and a representative in Santiago who has not done a lot for the district or the state."
Henrichsen said he expects Santiago to be vulnerable for one vote. Two weeks ago, with survivors of the Marjory Stoneman Douglas High School massacre looking on, Santiago voted against allowing floor debate on House Bill 219, which would prohibit the sale, transfer or possession of assault weapons or large-capacity ammunition magazines.
Curry files for re-election
Surprise, surprise, surprise.
Except for a brief period when Jacksonville Mayor Lenny Curry was discussed as a possible chief financial officer appointment, there has been little doubt that he would run for re-election.
The first inkling of that effort's branding emerged Wednesday morning, via a new cover photo on his campaign Facebook page.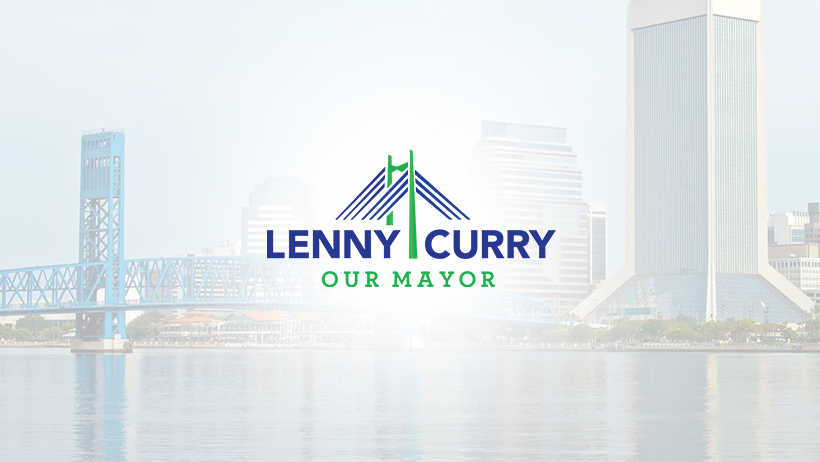 The second, more definitive nugget: Curry filing for re-election Wednesday morning.
The third indication: a new political committee, Jacksonville On the Rise, which launched a six-figure TV and digital ad campaign Wednesday.
As was the case during his original campaign, the logo incorporates a bridge motif; the message is minimalistic: "Our mayor."
For those familiar with the "One City, One Jacksonville" slogan, it's clear that candidate Curry will run as a uniter, not a divider, in his re-election bid.
Will anyone serious jump into this race against him?
New Curry ad touts first-term accomplishments
Jacksonville on the Rise, a new local political committee designed to boost Mayor Lenny Curry's re-election bid, released its first ad this week: a six-figure buy.
To see the ad, click the image below:
As one would expect, the ad extols Curry's first term accomplishments, framing them in a holistic, big picture narrative that makes the case that the mayor has kept the city safe and has instituted meaningful reforms.
The ad trumpets investments in technology, such as ShotSpotter, and Curry adding 180 positions to the Sheriff's Office and 225 Fire and Rescue workers, a fulfillment of a campaign promise to remedy public safety staffing shortages.
Additionally, the spot mentions children's program reforms, via the Kids Hope Alliance: "a partnership with teachers and community leaders who help our children see their dreams become reality."
The ad also discusses "balancing the budget without raising taxes" and "increased transparency" and "accountability" to the "taxpayers."
Toward the close, the spot describes the city's reaction to the hurricanes that came through in back to back years.
"We came together as a city," Curry says in the voice-over.
Re-election bids for Brown, Ferraro
Let the "four more years" chants begin for two first-term Jacksonville City Council members.
On Tuesday, Democratic Councilwoman Katrina Brown launched her bid for re-election in District 8. Days before that, Republican Al Ferraro launched his re-election bid in District 2.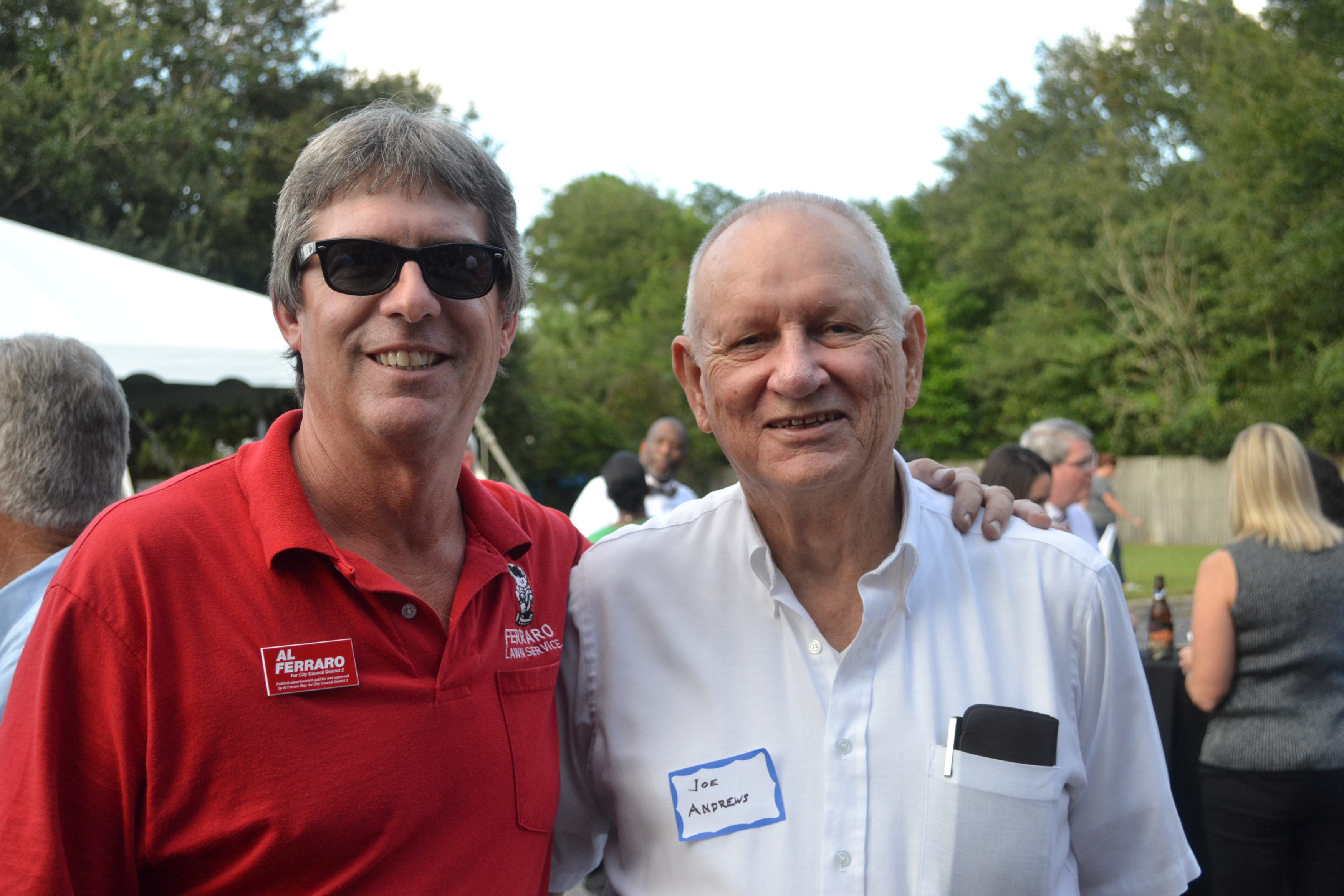 Brown and Ferraro face different paths to re-election.
Brown has issues other incumbents don't. She has run afoul of the police union and has gotten tough coverage for a failed economic development deal from her family businesses.
Because of these perceived vulnerabilities, Brown faces a bevy of challengers: Diallo Sekou — Seabrooks, Michael Sell, Brandon Byers, Joenetta Dixon, Tameka Gaines Holly, and Albert Wilcox are all in the race against her.
Jacksonville municipal elections involve a "first election" in March, a blanket primary that sees the top two finishers move on to the May election, assuming no one clears 50 percent + 1 in March.
Expect the District 8 race to go the distance.
In Ferraro's race, one can expect much less drama.
Ferraro has been a steady presence for his district in Council, advocating for issues such as drainage and other infrastructure.
His district is heavily Republican, and he is so far unopposed.
Redman seeks Council return
Of all the candidates in the 2019 Jacksonville City Council races, veteran Republican politician Matt Carlucci has the most impressive fundraising: $221,150 raised, with over $208,000 on hand.
Carlucci was alone on the ballot for at-large Group 4; however, that has changed with the filing of another man looking to return to City Council: Don Redman.
Redman, a Republican who represented a Southside Jacksonville district from 2007 to 2015, has been noted for a certain brand of social conservatism.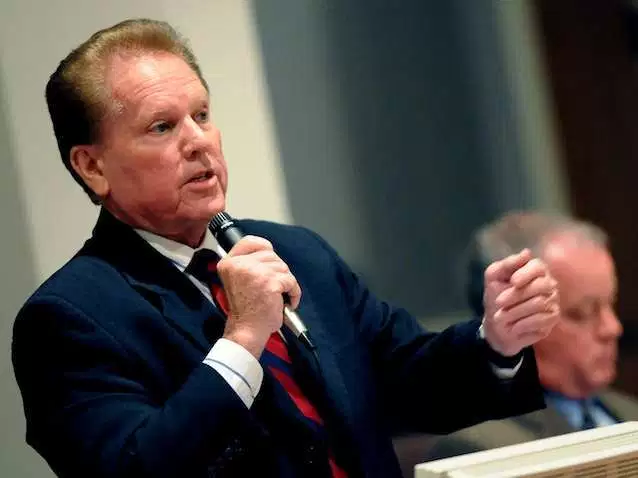 As the Florida Times-Union reported, he was best known on Council for asking a Muslim to "pray to his God" at the podium during a Council meeting, and for asking a lesbian at a different Council meeting if she considered herself male or female.
Redman ran most recently in the Republican primary in House District 12, a seat won by Clay Yarborough.
Redman's fundraising was lackluster; he didn't even raise $30,000 in the 17-month duration of his campaign. He garnered under 13 percent of the vote for a seat that encompasses his old City Council district.
It remains to be seen if Redman has broad appeal in a citywide race.
Salem clears $150K raised-mark
The money chase in the Jacksonville City Council at-large group 2 race continues to go Republican Ron Salem's way.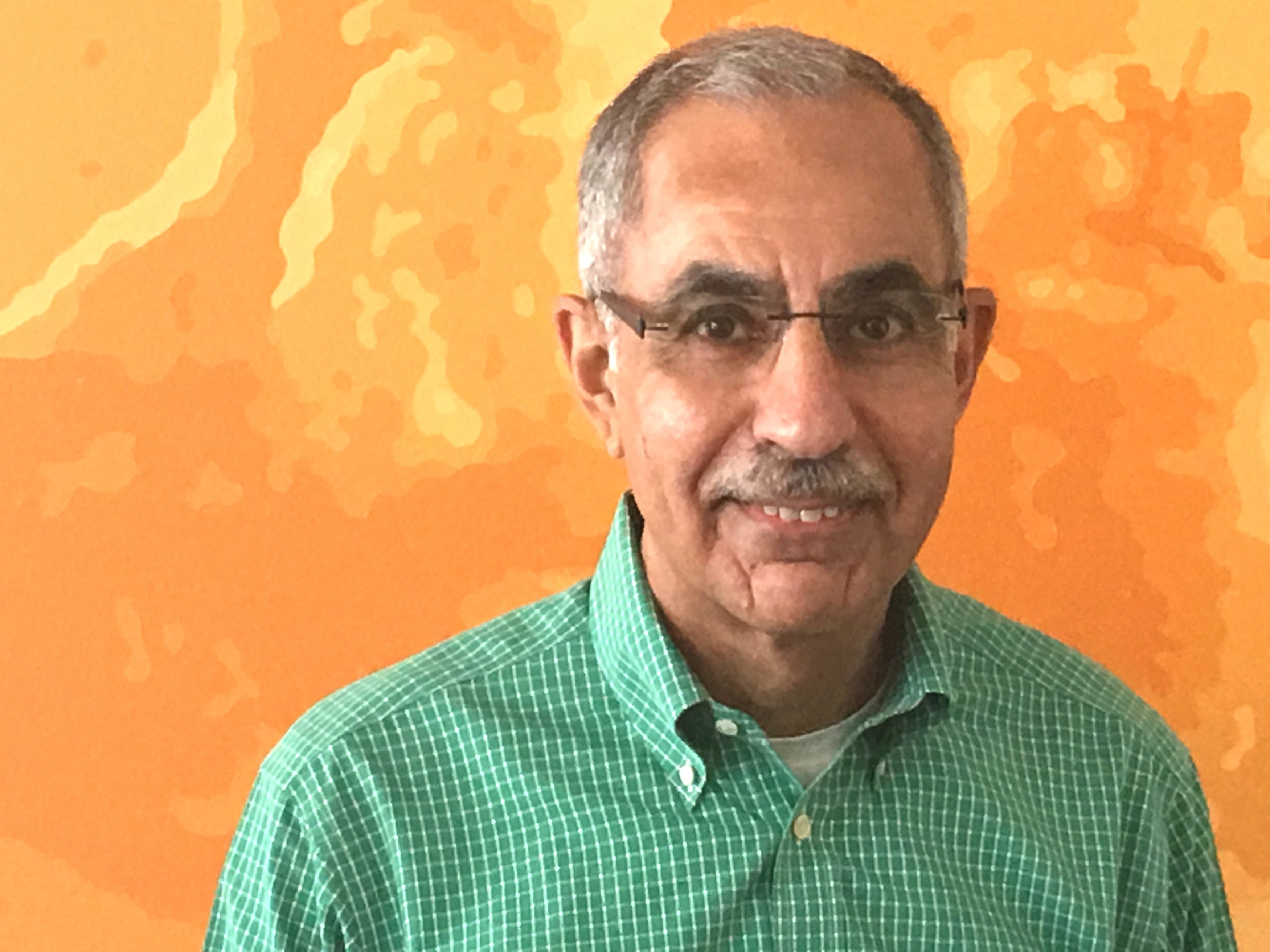 February saw Salem clear $150,000 cash on hand between hard money and lucre in his "Moving Jacksonville Forward" political committee.
Salem brought in $6,800 in new money to his campaign account in February, despite a $1,000 refund to Gate Petroleum.
The vast majority of the new money came from the energy sector and nursing home interests.
All told, Salem has over $143,500 on hand in his campaign account and an additional $8,000 in his committee.
Salem is well ahead of his two opponents.
Former Jacksonville City Councilman Bill Bishop has not filed February numbers yet, but had just over $13,000 at the end of January.
And Democrat Darren Mason just launched his campaign in March.
Toxic proposal
Per the Jacksonville Daily Record, plans to develop an entertainment district on a stadium parking lot may be complicated by unremediated environmental issues.
"Jaguars President Mark Lamping said in January the organization plans to turn Parking Lot J, an almost 10-acre plot west of the Daily's Place amphitheater and a nearby retention pond, into a 250,000-square-foot entertainment district," the Record asserts.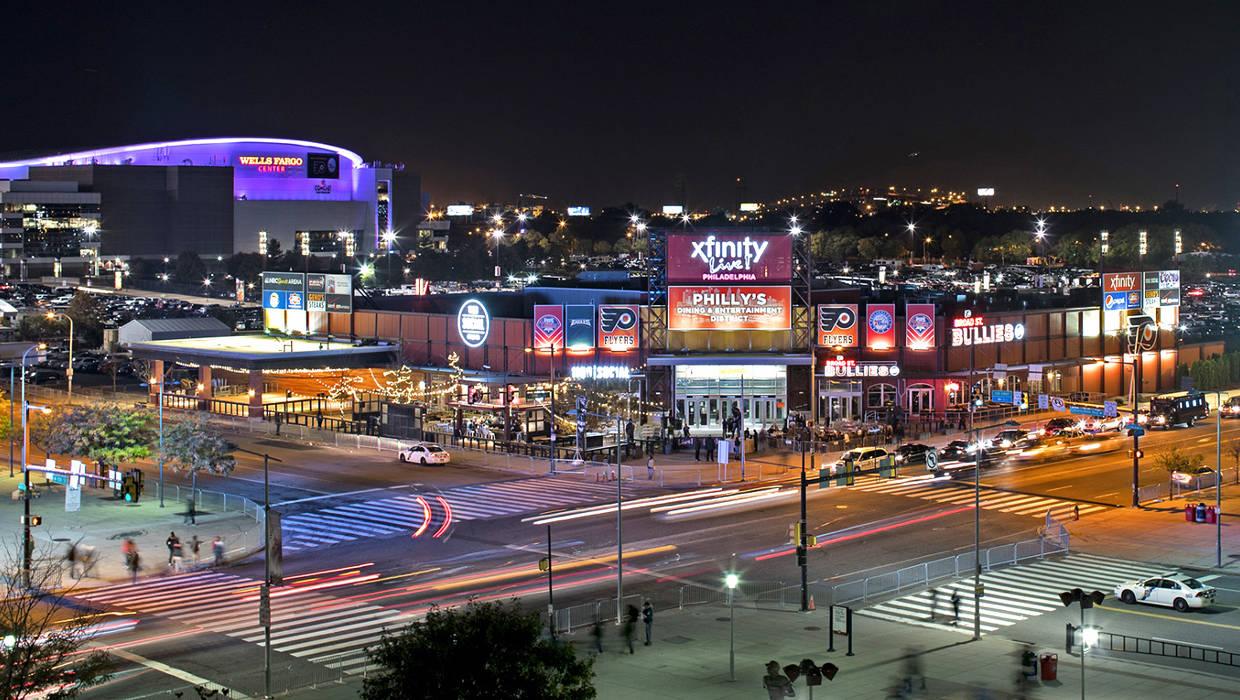 However, there is oil under the pavement, rendering the property usable only for industrial purposes, per the city.
Remediation would be a must. What is uncertain (at this time) is who will pay for it.
And the timetable thus far is uncertain; the Jaguars will address this matter next in April, at the annual State of the Franchise address.
Party foul
The internecine battles continue in the Republican Party of Duval County. The latest involves the county chair looking to purge the statewide chair of the Young Republicans.
County chair Karyn Morton wrote Florida Federation of Young Republicans chair Robbie Foster March 3, informing him of a motion to vote him out March 19.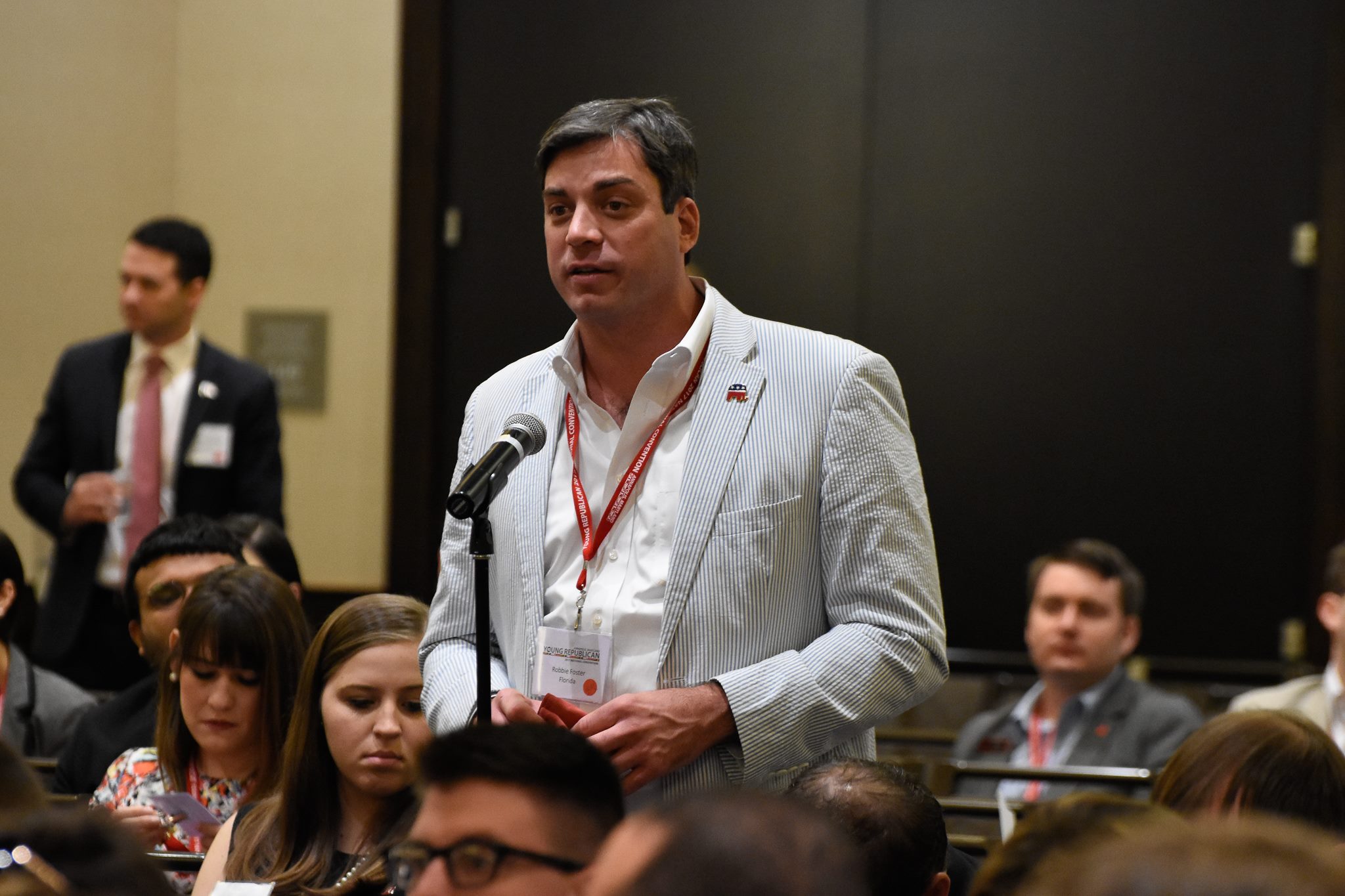 The cause: "highly disruptive outbursts" at the January meeting of the Duval County Republican Executive Committee. These were, per Morton, "the culmination of a pattern of disruptions over the past year … very loud outbursts and vulgar language … erratic behavior" that "frightened" REC stalwarts.
Morton offered Foster the chance to "avoid further embarrassment" by resigning before the March meeting.
Foster has no intention of resigning, he told Florida Politics Tuesday afternoon.
In fact, he sees the putsch as symbolic of rating Morton a broader issue with Morton's leadership.
WJXT touts ratings win
In the world of Jacksonville television news, the February sweeps showed it was WJXT first … then everyone else.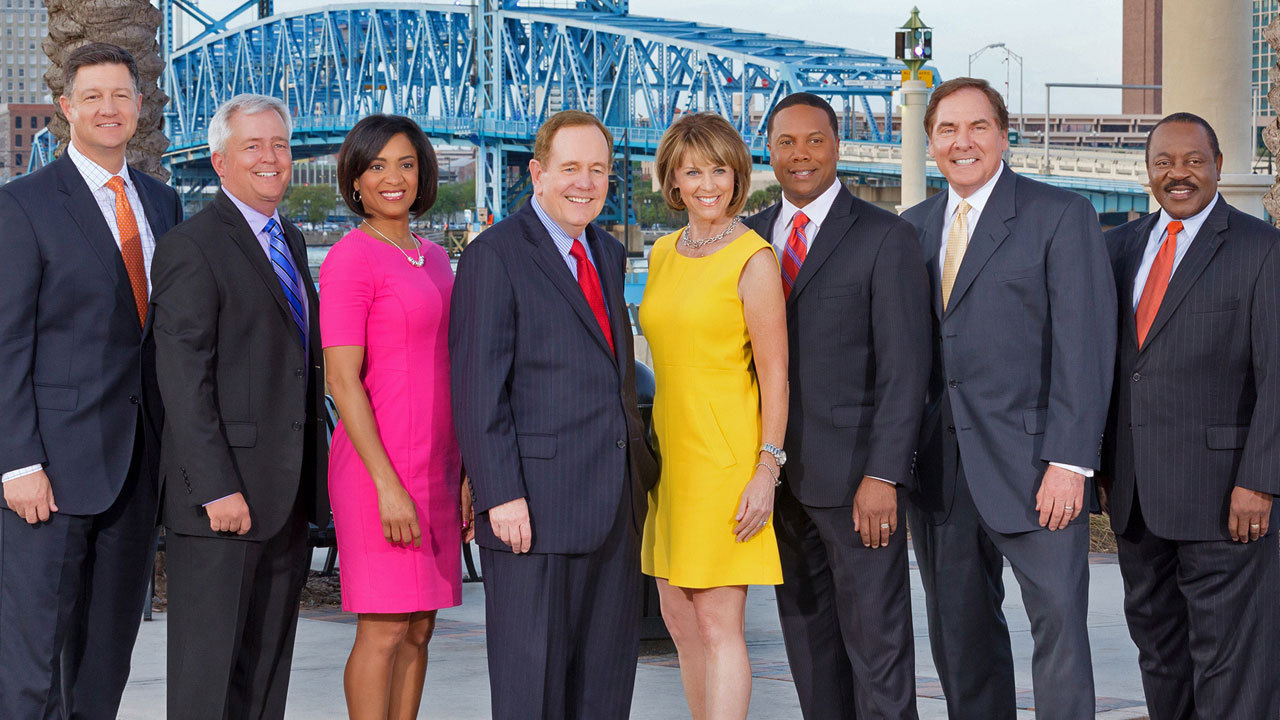 The station cleaned up in morning news ratings, even against national competition. Evening and nighttime ratings told the same story, pointing to "THE Local Station" dominating the market.
Also worth noting: WJXT is the only one of the three local news operations with a dedicated city hall reporter, Jim Piggott.
Their operation often comes off as more old-school than the others, but at least in the Jacksonville market, that has worked up until now.
Times-Union sheds readership again
The group of those reading the Florida Times-Union in print continues to shrink, per the Jacksonville Daily Record.
Just 40,555 take the paper daily, down from over 44,000 just months ago.

Sundays also show attrition: down to 59,275 from 68.591.
Despite these drops, New Media (the parent company of GateHouse, which owns and operates the Times-Union and many other papers nationwide), sees a reason for optimism.
The belief is that the changes will start to show benefit in the next year.
Five Points: Will gentrification kill the vibe?
One recurrent storyline in Jacksonville development was revisited this week by the Florida Times-Union.
Is gentrification turning "funky" into "fancy" in Five Points?

Rent hikes have driven independent businesses out, with the replacements being "micro chains" with higher price points, per the article.
For those who have seen Five Points over the decades, the discussion is nothing new.
One might recall the rumors of American Apparel — back in the aughts (when that was a thing) — taking real estate in the neighborhood.
Over the years, Five Points has seen booms and busts — predicated on macroeconomic changes.
Those changes have included the rises and falls of nightclubs, coffee bars and so on.
Will gentrification hold this time?
That is the question: one that is not at all a new one.
Muckraker's posthumous honor
Of all the journalists to work the Jacksonville market, none had a more enduring scope than recently departed Marvin Edwards.
Edwards, who died at 95 years old, wrote bristling exposes of local boondoggles almost until the end. He Was a columnist, an essayist, and a quote machine.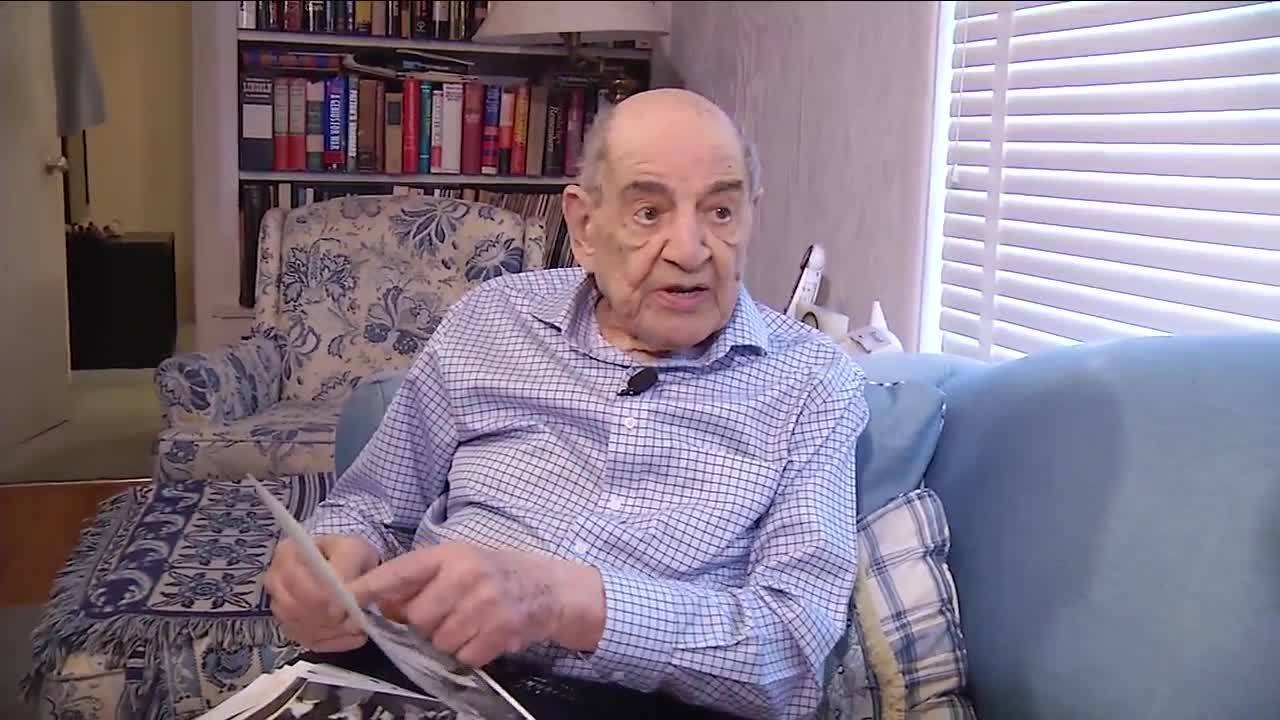 Consider these lines from a 2001 article in Florida Trend.
"This city will take a beating on the Super Bowl," Edwards predicted. And after the national articles maligning the city's lack of cabs and hotels and first-rate entertainment options, he was right.
"The No. 1 job of government is to serve the general public, not special interests," Edwards said. "Jacksonville has a reputation of serving the special interests first. It's worse now than ever."
Spoiler alert: it never got better.
He called the donor class the "syndicate," and it's only for lack of gumption among his peers that phrase didn't stick.
Edwards' ultimate target, at least this century, was spending on the Jacksonville Jaguars; he maligned the lack of accountability of expenditures on matters ranging from bringing the team to Jacksonville to the aforementioned ill-fated Super Bowl.
"The city pledged some $3 million to the event, and ultimately spent $11 million. But despite requests from several local papers and auditors to the Jacksonville City Council for detailed financial accounting, city officials and the committee refused to provide receipts, contracts or other documentation. Although the committee was subsidized with city funds, staffed with several city employees and tasked with providing a public function on behalf of the city both the city and the committee claimed the agency's records were not public."
He was a gadfly. A muckraker. And the kind of journalist that doesn't exist in this market anymore.
Now that he has passed on, it's safe for the Jacksonville City Council to admit that he was right all along.
Postscripts
— Councilman Scott Wilson is the third person in the Jacksonville City Council VP race, joining Sam Newby and Danny Becton. Both Newby and Becton have one pledged supporter; the race is wide-open.
— Rory Diamond, running to replace termed-out Bill Gulliford in Council District 13, has already banked $100,000 and has an all-star fundraiser for next week.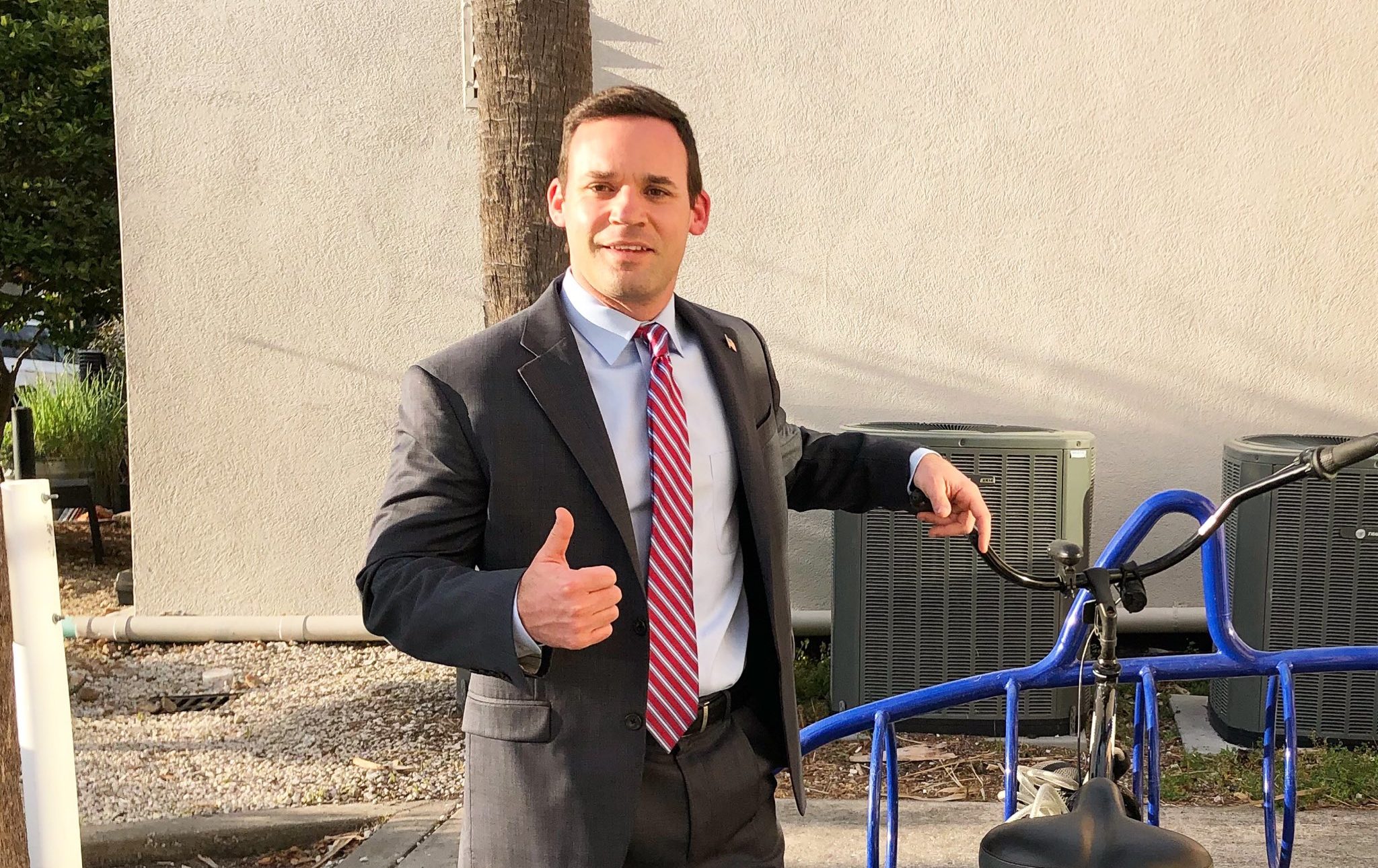 Lobbyists (Marty Fiorentino, Paul Harden, Steve Diebenow, Deno Hicks and Susie Wiles) are on board. Former Mayors (John Peyton and John Delaney) and Council Presidents-in-waiting (Aaron Bowman) are there also.
Diamond, a Tim Baker client, thus far is unopposed.
One wonders if Councilman Gulliford will endorse him … or will wait it out.
JAXPORT closer to Carnival deal
JAXPORT is eyeing its first multiyear contract with Carnival Cruise Lines.
This week, CEO Eric Green told the JAXPORT board he has been actively pursuing the agreement, and assured board members that negotiations are going well.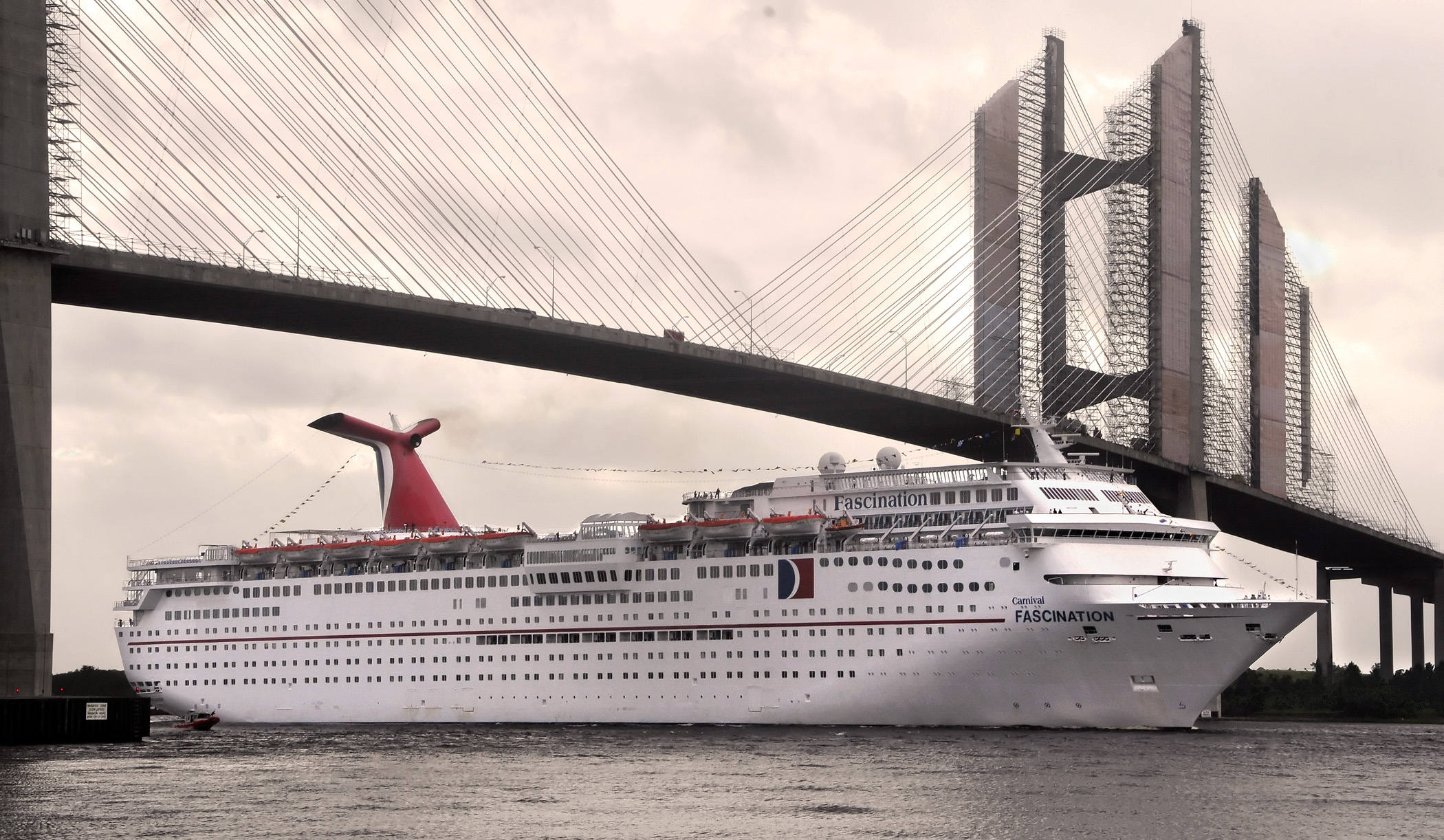 As reported by the Jacksonville Business Journal, chief operating officer Fred Wong has been a critical part of the dialogue with Carnival. Wong worked with Carnival often as an assistant director at the Port of Miami before joining JAXPORT.
"It seemed as though we will go from a year-to-year contractual agreement to a multiyear contractual agreement," said Green.
Carnival's current contract expires May 1, Green said, and if the issue is not settled by then, an emergency board session could be called to provide an extension.
JAXPORT is continuing its strong first quarter, said CFO Michael Poole, with better-then-predicted vessel calls, container counts and revenue in January.
As the Port Authority looks toward the second phase of its harbor deepening project, JAXPORT is currently A rated by Moody's and Fitch, essential in keeping interest rates low on its debt
With $193 million outstanding, JAXPORT is estimating liability to rise to $252 million by 2020 — bolstered by its share of the harbor deepening project, berth enhancements among other debts.
Despite that, Poole told board members he is confident JAXPORT can keep its A rating.
Crowley to open new Jacksonville cold-storage facility
Crowley Logistics is expanding its distribution capability in Florida with a second CrowleyFresh cold-storage facility.
The company is a division of Jacksonville-based Crowley Maritime Corp.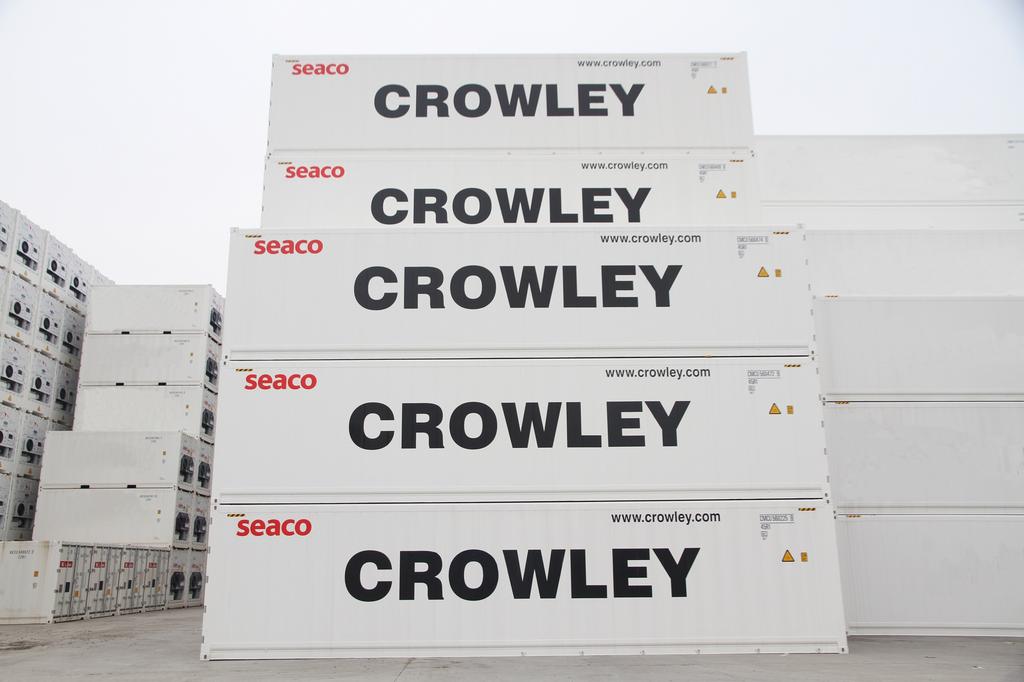 Crowley's second humidity and temperature-controlled facility will be located at its West 30th Street distribution center in Jacksonville. It will help boost cold-chain services between South Florida and Northeast Florida.
Crowley senior Vice President Frank Larkin said in a statement: "This second cold storage facility in Florida represents the latest in a series of service enhancements designed to increase the velocity of our customers' supply chains, decrease total landed costs and offer seamless and reliable collaboration among the varying components of transport."
The facility will handle perishables moving between the U.S., South America and the Caribbean and is designed for maximum food safety and avoid cross-contamination.
According to the Jacksonville Business Journal, CrowleyFresh is a partnership of Crowley Logistics and Miami-based Customized Brokers, which already have a facility in Miami; the new addition will expand the capability to 400,000 cubic feet of total refrigerated space and 117,000 square feet of dry storage space for non-perishables.
Customers love JAX
For the second year in a row, Jacksonville International Airport (JAX) ranked first among North American Airports for customer service.
The Airports Council International (ACI), the global airport trade association, named JAX among the leaders of the 2017 Airport Service Quality (ASQ) Awards. JAX tied for first with Indianapolis International Airport.
ASQ is the industry's only global benchmarking program to measure overall airport passenger satisfaction. The survey covers 34 performance indicators of the customer service experience: check-in; security; wayfinding; food/beverage and more.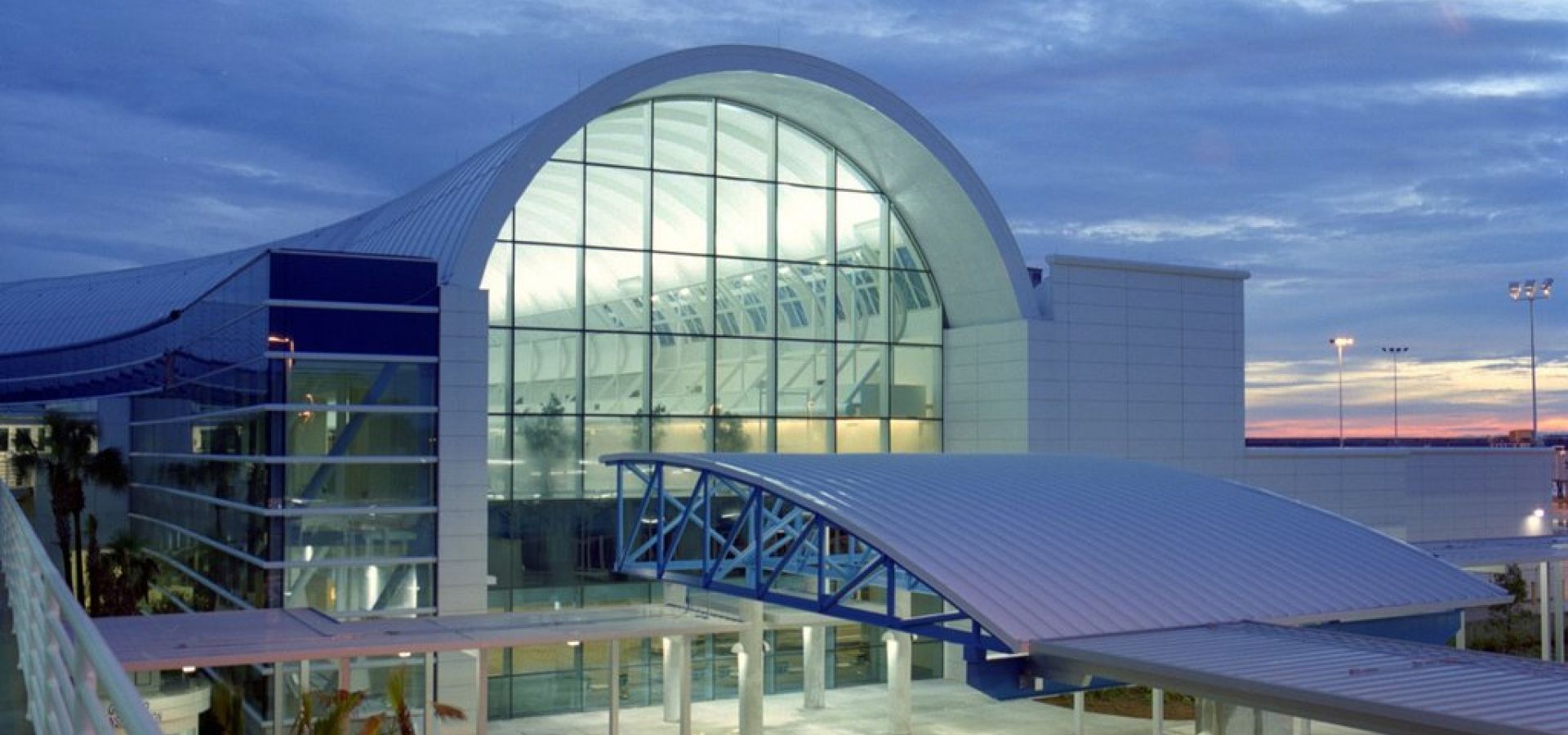 The result is a comprehensive database of customer service experiences at each participating airport.
Jacksonville Aviation Authority CEO Steve Grossman said: "Whether an airline employee, custodial staff or a restaurant server, everyone plays an integral role ensuring a world-class airport experience. None more so than input from our travelers. Their insight lets us know when we're doing well while also providing a roadmap for future improvements."
ASQ is the only comprehensive program to survey passengers at the airport on their day of travel. Nearly three-quarters of the world's top 100 busiest airports are part of the ASQ network; the program served 343 airports in 2017.
"Objective measurement and benchmarking are critical in driving performance in any business especially in such a competitive and dynamic one as an airport," said Angela Gittens, Director General, ACI World. "These winning airports have dedicated themselves to delivering a stellar customer experience."