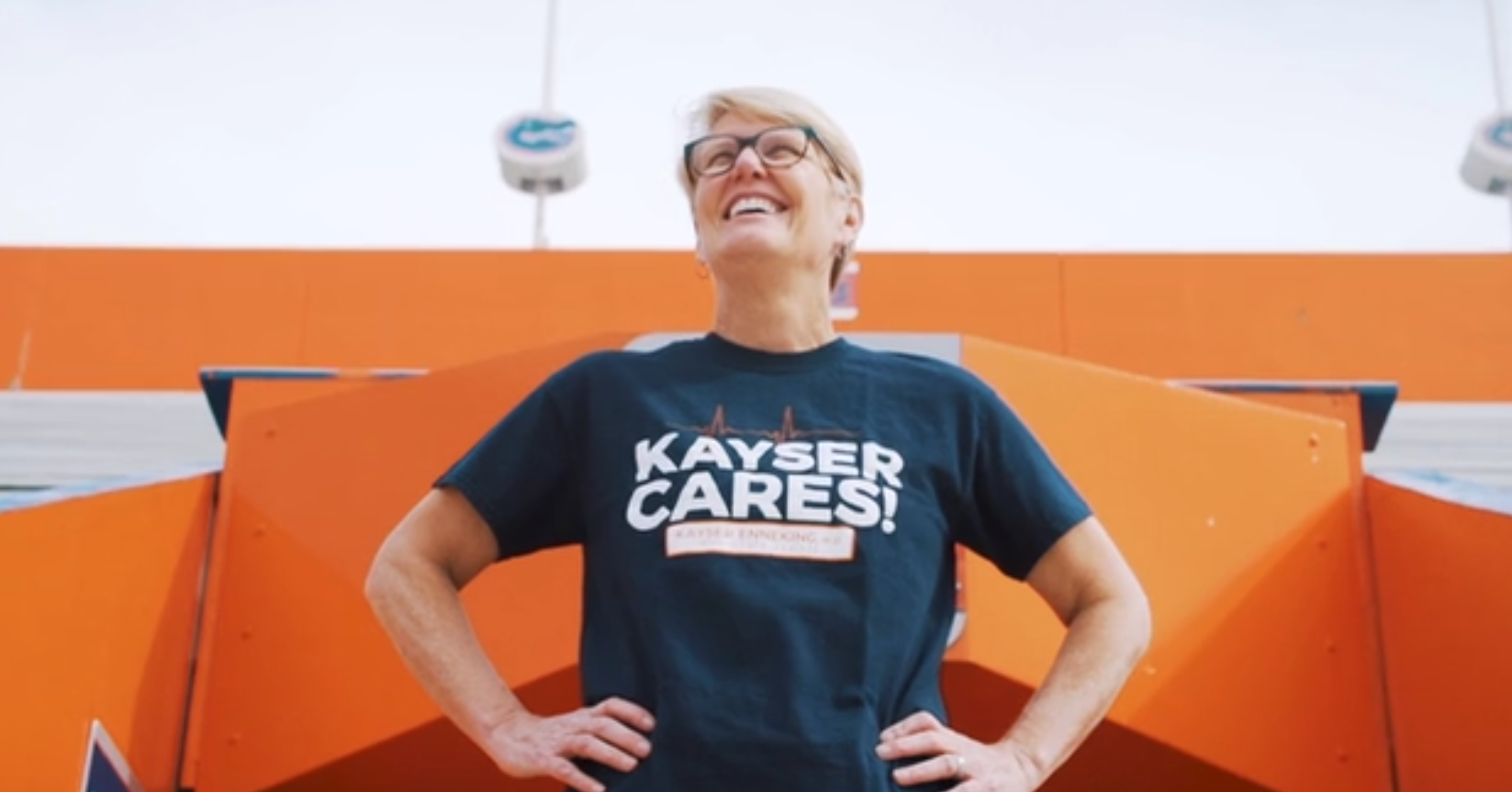 Democratic Senate District 8 candidate Kayser Enneking announced a bulk endorsement from local officials in the Gainesville-based district currently held by Republican Sen. Keith Perry.
On the endorsement list were Alachua County Commissioners Hutch Hutchinson and Chuck Chestnut, Putnam County Commissioner Chip Laibl, Alachua County School Board members Gunnar Paulson, Eileen Roy, Rob Hyatt, and Gainesville City Commissioners Helen Warren, Adrian Hayes-Santos and David Arreola.
"We deserve leadership in education, healthcare, and environmental protection," Hutchinson said. "We need Kayser Enneking to represent our community and our values in Tallahassee."
Enneking also picked up support from former Gainesville Commissioners Susan Bottcher, Thomas Hawkins, and Warren Nielsen, as well as former mayors Jean Chalmers and Paula Delaney.
"I am proud to have the support of so many outstanding public servants here in our community. They work tirelessly to help make sure our children get a quality education and to keep our city and county growing in the right direction," Enneking in a press release. "It speaks to the growing momentum of our campaign that so many wonderful leaders are backing my campaign and vision for making life better for Florida families."
Enneking is running against Olysha Magruder for the Democratic nomination in SD 8. Perry is currently the only other candidate running for the seat.
Through February, Perry led in fundraising with $261,000 raised and $233,000 on hand in his campaign account, while Enneking had raised $189,000, including $10,000 in loans, and has about $153,000 in the bank.
Magruder is in a distant third on the fundraising trail with $11,431 raised and $6,130 on hand.
SD 8 covers all of Alachua and Putnam counties as well as the northern half of Marion County and is one of a handful of districts that became more favorable to Democrats after districts were redrawn ahead of the 2016 elections.
Despite voting for Barack Obama twice, the seat tilted toward Donald Trump in 2016 by less than a point. That cycle also saw Perry score a four-point win over former Democratic Sen. Rod Smith.