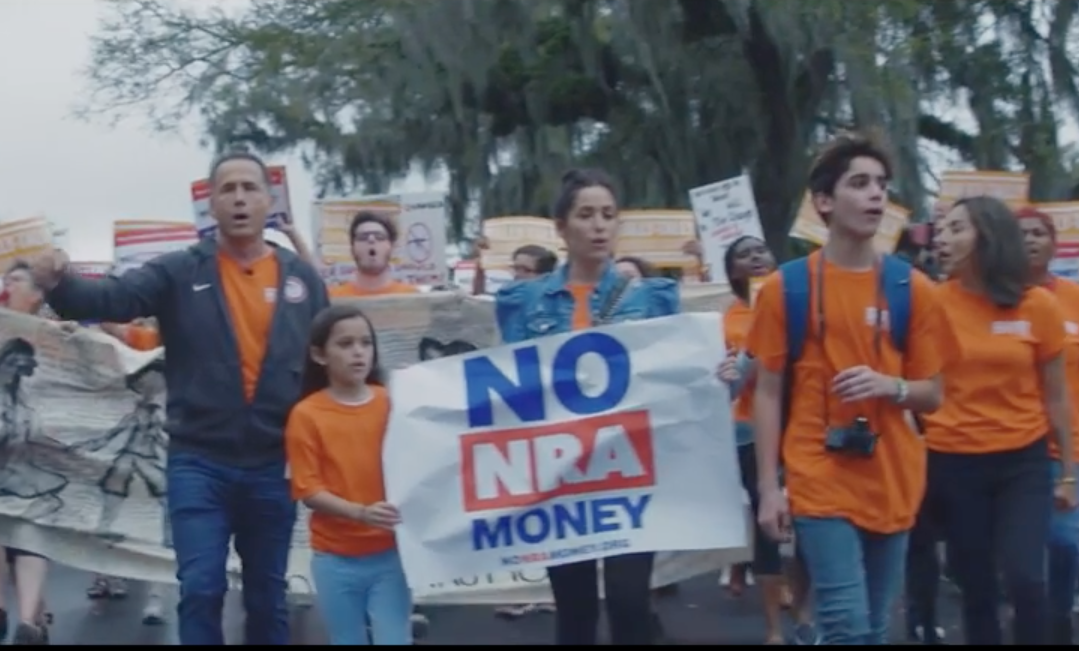 Democratic gubernatorial candidate Philip Levine is launching new television commercials Tuesday addressing post-Parkland calls for assault weapon bans and universal background checks.
The 30-second spot "The Moment" is being released in both English and Spanish versions for English and Spanish television stations in all Florida television markets, part of a $1.3 million ad buy from his official gubernatorial campaign. His independent political committee All About Florida also has been spending millions of dollars on television commercials.
With video cutting from shots of Levine speaking to rallies following the Feb. 14 massacre at Marjory Stoneman Douglas High School, Levine begins by declaring, "This is one of those moments when we lose something so precious to us, there is nothing we won't do to make it right.
"Now Floridians are standing up to gun violence, demanding universal background checks, bans on assault rifles, and protecting our schools," he continues. "I'm Philip Levine, and I'm running for Governor because I'm a parent who will not stop at anything until we make our gun laws stronger and our children safe."
Levine, the former Miami Beach mayor, is in a battle with former U.S. Rep. Gwen Graham of Tallahassee, Tallahassee Mayor Andrew Gillum, and Winter Park businessman Chris King for the Aug. 28 Democratic primary nomination to run for governor. The leading Republicans are U.S. Rep. Ron DeSantis of Ponte Vedra Beach and Florida Agriculture Commissioner Adam Putnam.
"While session has ended with a small step forward on gun reform, the calls for bold action demanded by the majority of Floridians were ignored by the governor and Legislature. It's deeply frustrating that Republicans in Tallahassee were more focused on arming school personnel than taking military-style weapons off the streets. The new ad released today reiterates Mayor Levine's commitment to take these issues directly to the people as Governor, and seize the moment to make our gun laws stronger and make sure our children are safe," Christian Ulvert, senior advisor to Levine, stated in a news release.