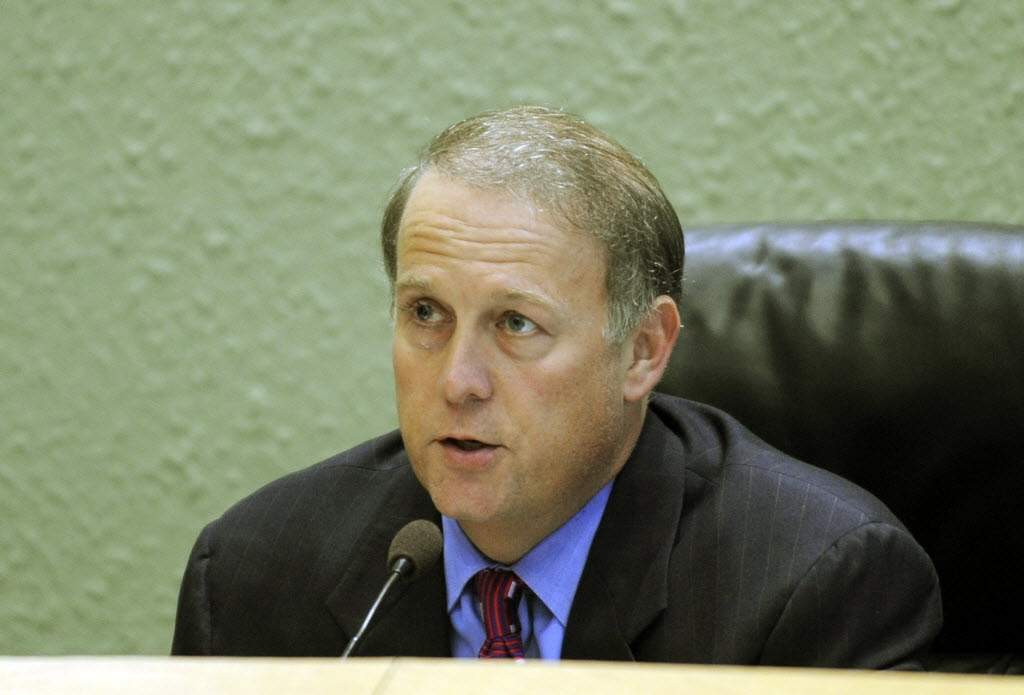 February fundraising reports show the four sitting Hillsborough County Commissioners who'll be on the ballot in 2018 are far ahead in fundraising for their respective races.
Commissioner Ken Hagan's campaign account is the most flush of all, with more $458,000 in the bank, including $3,750 raised last month.
Hagan, a Republican, currently holds the countywide District 5 seat on the commission but faces term limits and is running instead for the District 2 seat in the fall.
Challengers Angela Birdsong, a Democrat, and Chris Paradies, a Republican, haven't made much of an impact on the campaign trail compared to Hagan, though each brought in more than $2,000 last month.
After raising $2,896 and spending $973 in February, Paradies has about $15,000 on hand. Birdsong added $2,275 last month and spent $2,037 for an on-hand total of $1,563.
In the District 4 race, Commissioner Stacy White continued outgunning Democratic challenger Andrew Davis.
White raised $3,751 last month and spent nothing, leaving his campaign account with more than $125,000 heading into March.
Davis tacked on $515 and spent $86, putting him at about $1,800 on hand.
District 2 Commissioner Victor Crist faces a bit more of a challenge for the District 5 seat, which he's looking to take over from Hagan.
He's raised $77,905 so far this cycle, including $1,000 last month, and has a little over $60,000 in the bank.
His closest challenger, Democrat Mariella Smith, brought in $5,890 in February and has raised $45,713 since entering the contest in January.
She topped the eight-person field last month, with Democrat Mark Nash the only other candidate to top $1,000 in their new report. He has about $40,000 on hand.
Democrat Elvis Piggot took the third-place spot for the month with $900 raised, followed by Republican Angel Urbina Capo with $100 and Democrat Jamela Passmore with $95. Republican Timothy Curtis and write-in candidate George Nieman showed no money in their reports.
In the District 7 race Republican Commissioner Sandra Murman is lightyears ahead of her four challengers with nearly $155,000 on hand.
Murman currently holds the District 1 seat, but is switching over to the countywide district for 2018.
She added $4,900 last month and spent $1,950.
Her closest competitor, Democrat Kimberly Overman, showed $3,530 raised in her new report and has collected about $18,000 since she filed for the seat in August. She has $11,377 in the bank.
The reports trail off significantly after Overman. Democrat Sky White brought in $1,105 and has $2,549 on hand, followed by Republican Cherie Denham with $70 in February and $350 in the bank. Democrat Cory Reynolds and Republican Charles Davis have not posted any contributions since entering the race.