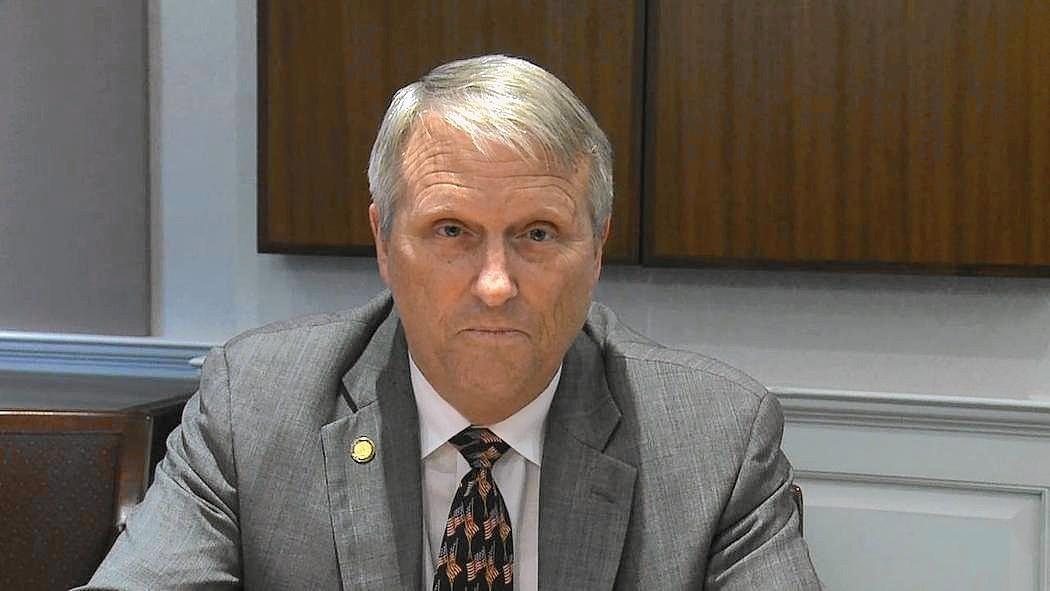 Orange County Commissioner Bryan Nelson was elected mayor of Apopka Tuesday, ended the tenure of Mayor Joe Kilsheimer after one four-year term.
Nelson, a one-term county commissioner who previously served in the Florida House of Representatives, defeated Kilsheimer 61 to 38 percent, with a voter turnout of about 20.5 percent, with just over 6,400 votes cast in Orange County's second-largest city. In unofficial results posted Tuesday night by the Orange County Supervisor of Elections, Nelson drew 2,786 votes, and Kilsheimer 1,733.
Nelson is an insurance agent with deep family roots in Apopka, who had eschewed the chance to run for a second term, to run instead for the Apopka mayor's office, a gambit that paid off.
He will be sworn in on April 24.
The election campaign was in part a contest between the new establishment brought into office by Kilsheimer and the city's previous establishment rallying around Nelson, which had centered around the legendary, late John Land, who had served as mayor for 61 of the previous 64 years before Kilsheimer defeated him in in 2014.
In other municipal elections in Orange County, two multi-candidate Apopka City Council races headed for run-off elections on April 10; Commissioner Rosemary Wilsen and George Oliver III were elected in Ocoee City Commission races; and Jim Partin was elected to the Belle Isle City Council.
Suzanne Kidd and Alexander Smith survived the first-round election in Apopka's District 1, with Kidd drawing about 39 percent, and Smith 29 percent. Eliminated Tuesday were Gene Knight and Theresa Mott.
In the Apopka District 2 contest, incumbent City Commissioner Diane Velazquez, seeking re-election, and Alice Nolan survived to met again, with Velazquez getting 40 percent and Nolan, 39. Ousted in that race were Alicia Koutsoulieris and Leroy Bell.
In Ocoee, Wilsen easily won re-election to her District 2 seat on the City Commission, defeating Robert Rivera 75 percent to 25 percent.
However, in Ocoee's other contest, an incumbent was defeated. Oliver beat Commissioner Joel Keller by 53 percent to 47 percent, or 369 to 328 in the unofficial vote total.
Turnout in Ocoee was only 8 percent.
In Belle Isle, Partin beat Andrew Thompson 59-41 in unofficial results There also were 13 charter amendment proposals in Belle Isle, and they all were approved. Turnout in Belle Isle was about 16 percent.