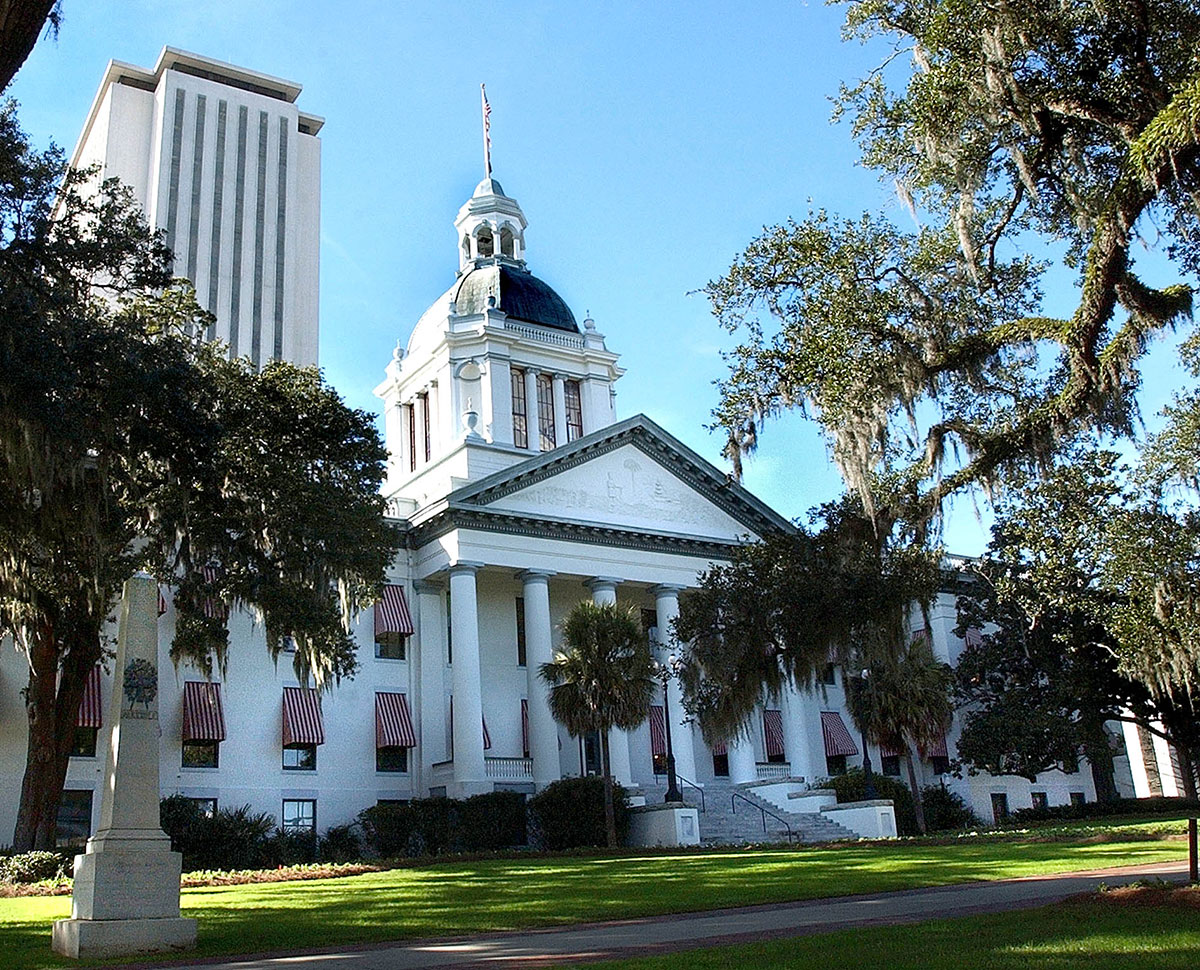 Sunburn – The morning read of what's hot in Florida politics.
By Peter Schorsch, Phil Ammann, Joe Henderson, Daniel McAuliffe, Jim Rosica, and Drew Wilson.
The echo of bullets ripping through the hallways of Marjory Stoneman Douglas High School in Parkland has given way to millions of voices demanding an end to gun violence, and Saturday they will be heard.
An estimated 500,000 protestors are expected to attend the "March For Our Lives" Saturday in Washington, D.C.
But that's just the start.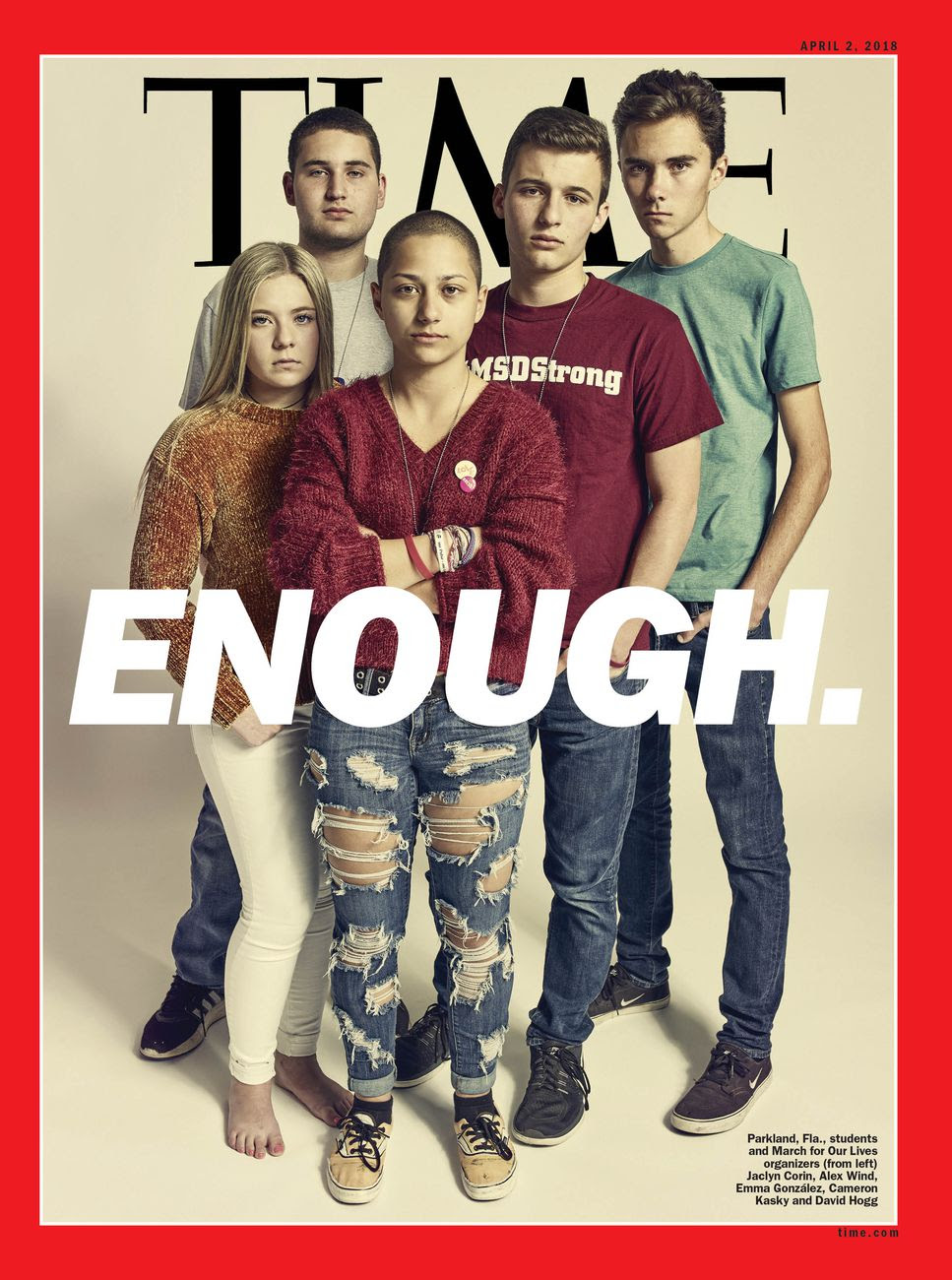 Organizers say additional rallies are scheduled around the country, including 56 in Florida. Marches also are scheduled in cities throughout Europe, South America and world, including Tel Aviv, Hanoi and Tokyo.
A reported 720 rallies have been scheduled overall.
The ride-sharing company Lyft said it will offer free rides to many of the rallies.
One march in Palm Beach is scheduled just two miles from where President Trump is expecting to spend the weekend at his Mar-A-Lago retreat. Trump has not indicated if he plans to attend any rally.
Florida U.S. Sen. Bill Nelson, along with many Democratic lawmakers, plans to attend a march, telling the Miami Herald he will go "wherever the kids are."
Republican U.S. Sen. Marco Rubio has not indicated if he plans to attend a march, nor has Gov. Rick Scott.
Following the deaths of 14 students and three school staff members on Feb. 14 in Parkland, Scott signed a bill over strong protests by the National Rifle Association that imposed some restrictions on gun sales.
The minimum age to buy a weapon like the AR-15 used at Parkland was raised from 18 to 21. So-called bump stocks that can increase the firing speed of AR-15s were banned, and the minimum waiting period to buy a gun was increased to three days.
"It just shows that the youth are tired of being the generation where we're locked in closets and waiting for police to come in case of a shooter," Alex Wind, a junior at Stoneman Douglas High School, told The Associated Press.
Shortly after the killings, suWind is credited along with several friends at the school for starting the idea of a protest through a movement they called #NeverAgain.
Through social media, it quickly grew into a global phenomenon and into the rallies that will take place today.
Supporters are demanding changes in the nation's gun laws that they believe could prevent future mass killings.
Congress has been unresponsive thus far.
Assignment editors – This weekend, former Miami Beach mayor and Democratic candidate for governor Philip Levine will embark on a "Weekend of Action" to "engage with voters on common-sense gun safety reform." On Saturday, Levine will be speaking at the Miami Beach rally, 10 a.m. at Miami Beach Senior High School, 2231 Prairie Ave. Other rallies are planned for 9 a.m., Pine Trails Park, 10555 Trails End, Parkland; 10 a.m., Kiley Garden, 400 N. Ashley Dr., Tampa; 11 a.m., St. Petersburg Courthouse, 545 1st Ave N., St. Petersburg; 1 p.m., Lake Eola Park, 512 E. Washington St., Orlando; and 2 p.m., Dreher Park, 1100 Southern Blvd, West Palm Beach.
Assignment editors – U.S. Rep. Ted Deutch joins Sens. Bill Nelson and Amy Klobuchar of Minnesota, D.C. Mayor Muriel Bowser, former Congresswoman Gabrielle Giffords and her husband, Captain Mark Kelly for a 9 a.m. news conference in the House Triangle to demand gun safety.
— "Linda Stewart to attend Washington march with granddaughter" via Scott Powers of Florida Politics
Meanwhile … "NRA's Hammer slams longtime GOP donor over gun control" via Matt Dixon of POLITICO Florida – The National Rifle Association's Florida lobbyist Marion Hammer is taking a swing at billionaire Mike Fernandez, a longtime Republican rainmaker who has said he is cutting off cash for candidates who do not pledge to push for gun control. "I will not give one cent to anyone who does not support major change regarding military-type weapons being sold," Fernandez, chairman of Coral Gables-based MBF Healthcare Partners, told the Miami Herald in February. The fact that those types of weapons are part of Fernandez's sizable gun collection has Hammer irked. She says it's hypocritical that he is pushing for a ban on weapons that he himself collects. "From what I'm seeing, he is a big-shot billionaire who brags about his collapsible gun collecting, which includes machine guns and assault weapons," Hammer told POLITICO. "At business and social gatherings, he … loves to show it off."
— SITUATIONAL AWARENESS —
— @stevenportnoy: JUST IN: Asked by @jeffzeleny whether he would still talk to Special Counsel Robert Mueller, Trump says, 'Yes. I would like to. I would like to
— @SenBillNelson: Thrilled to announce that @NASAKennedy is in line for a huge boost to modernize its launch facilities! Not only could it create hundreds of jobs, it will help us get to Mars quicker and safer.
— @RepTedYoho: Last night members of Congress were given a 2,232-page bill that outlines $1.3 trillion in spending. There is no way anyone can properly vet this bill in less than 48 hours.
— @RepMattGaetz: I voted 'NO' on the #Omnibus because voting blindly for legislation as large-scale & costly as this bill is an insult to the American people, whose tax dollars deserve to be treated with respect. Today is a bad day for fiscal conservatives and for responsible governance alike.
— @RepCurbelo: Despite the inclusion of several policies I'd traditionally support & have championed, I made a commitment to my constituents, #Dreamers & those who support them that I wouldn't continue to let Washington ignore their calls for a solution
— @MarcoRubio: Congratulations to @RepCTrujillo who we just confirmed in the Senate by unanimous consent a few minutes ago to be the U.S. Ambassador to the @OAS_official
— @DanaYoungFL: It was a great honor to attend and celebrate the achievements of 3 great women today at the Women's Hall of Fame Luncheon. Our community is blessed to have so many strong women who go above and beyond the call!
— @MDixon55: The St. Joe Company, Florida's second largest private land owner, telling investors in its annual report that the federal tax reform bill passed in December could impact home sales.
— @Rob_Bradley: Today we said goodbye to our beloved Dixie. She helped Jenn and I raise 3 kids. She was the sweetest soul. Fortunately, she lived a happy and full life and was very comfortable and content in her last days.
— @BSFarrington: So anyone got a couch in San Antonio @SteveSchale and I can crash on?
— DAYS UNTIL —
March For Our Lives/#NeverAgain gun violence protest – 1; Major League Baseball Opening Day — 6; Easter – 9; Reporting deadline for Q1 fundraising – 23; NFL Draft begins – 34; Avengers: Infinity War opens – 35; Close of candidate qualifying for federal office – 41; Mother's Day – 51; Solo: A Star Wars Story premier — 63; Close of candidate qualifying for statewide office — 91; Deadline for filing claim bills – 131; Primary Election Day — 158; College Football opening weekend – 162; General Election Day — 228; 'Hamilton' comes to the Straz Center — 328; 2019 Legislative Session starts – 347.
***Today's SUNBURN is brought to you by Spectrum Reach, the marketing platform of choice, connecting you to your target audience on TV, digital and mobile. With access to our powerful data and insights, solutions for every screen, and the best programming content on the top 50+ networks, we'll help you reach the right customers for your business. SpectrumReach.com #NeverStopReaching***
— NOTES FROM THE CAMPAIGN TRAIL —
If Adam Smith predicts something is likely not to happen, shouldn't you bet the other way? – "A Democratic wave from younger voters and Puerto Ricans? Don't bank on it" via Adam C. Smith of the Tampa Bay Times
Save the date: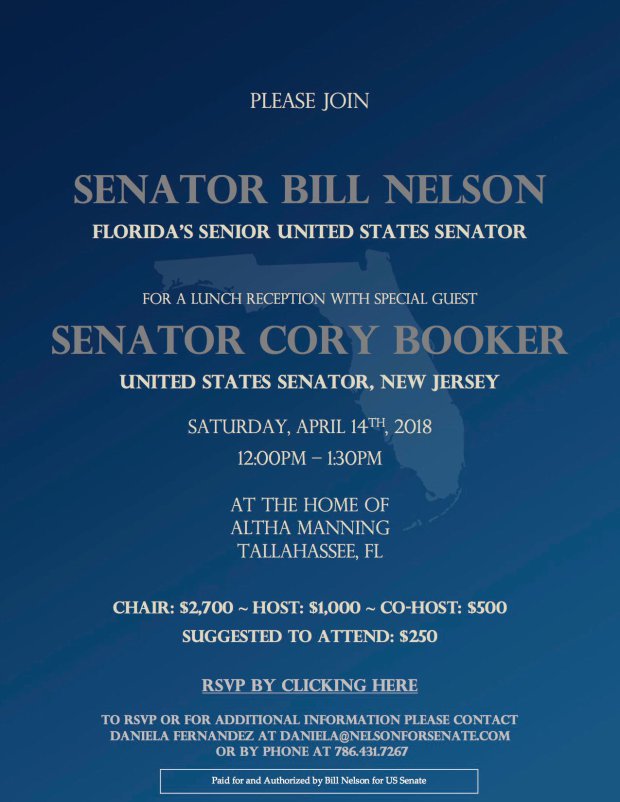 Absolutely, positively no: No AG bid for Richard Corcoran – A brief campaign note: Amid some less-than-spectacular poll numbers, some (and by some we're looking at you, Ron DeSantis supporters) are whispering whether House Speaker Corcoran will shift his future political focus from Governor. Namely, whether the Land O' Lakes Republican and attorney might instead run to succeed Pam Bondi as Attorney General. Bondi is term-limited this year. Answer: Nope. He's going big or going home. "Richard Corcoran has never considered and will not run for Attorney General," said James Blair, his chief political aide. "Period. The end."
"Bernie Sanders-linked group endorses Andrew Gillum for Governor" via Kirby Wilson of the Tampa Bay Times – "Andrew Gillum is a driven public servant who has already shown his commitment to the working people of Florida, Our Revolution President Nina Turner said in a statement. "Our Revolution is proud to support his campaign because we believe in his ability to bring bold progressive policies to all Floridians." Our Revolution wasn't the only group to weigh in on the Democratic primary. The Republican Governor's Association took to Twitter to celebrate Our Revolution's endorsement — and bash Gillum's rival, former Congresswoman Gwen Graham.
"Personnel note: Philip Levine taps Max Flugrath as communications director" via Florida Politics – Flugrath, a Miami native, comes to the Levine campaign via the Florida House Democratic Office, where he served as communications director for House Leader Janet Cruz. Campaign manager Matthew Van Name said in a statement: "We are thrilled to bring Max on board to implement a robust communications strategy that effectively connects the Mayor's vision and proven record of success with Floridians in each corner of our state." "Levine is the candidate with the bold progressive vision and experience necessary to move our state forward and build a Florida that delivers opportunities for all," Flugrath responded.
Sean Shaw sets campaign kickoff for Saturday – The Democratic House member from Tampa, now running for Attorney General, has set his kickoff for Saturday, 2-5 p.m., at the Thonotosassa home of former state CFO Alex Sink. She was his boss when Shaw was Florida's Insurance Consumer Advocate. The maximum contribution per person is $3,000. Shaw, son of the late state Supreme Court Justice Leander J. Shaw Jr., formally announced his bid in January. For now, he faces fellow Democrat Ryan Torrens and Republicans Jay Fant, Ashley Moody, Ross Spano, and Frank White. Current Attorney General Pam Bondi, a Republican, faces term limits this year.
"Two more sheriffs back Ashley Moody for AG" via Drew Wilson of Florida Politics –Moody picked up endorsements Thursday from Hendry County Sheriff Steve Whidden and Monroe County Sheriff Rick Ramsay. "Public safety is on the minds of many Floridians and when it comes to the security of our state we must have an Attorney General with experience who can hit the ground running," said Whidden.  … "Now more than ever Florida's next Attorney General must be someone who understands our criminal justice system and the ways we can combat the growing law enforcement challenges that deputies confront on a daily basis," said Ramsay. … The new endorsements make for 35 sheriffs who have lined up behind Moody, a former judge and one of four Republicans running to replace termed out Attorney General Pam Bondi in the fall. … Moody faces Republican Reps. Jay Fant, Ross Spano and Frank White in the primary race. Competing for the Democratic nomination are Tampa Rep. Sean Shaw and Ryan Torrens.
"Tom Gallagher, Bob Milligan back Jimmy Patronis for CFO" via Florida Politics – "As the former Florida Comptroller, I appreciate the personal qualities that Jimmy Patronis brings to the Florida Cabinet position of Chief Financial Officer," said Milligan. "His integrity and genuine concern for people earns my support for Florida's CFO." Gallagher said: "Having held the position of CFO and knowing personally what the job entails, I am proud to give Jimmy Patronis my backing. Jimmy has done a tremendous job and I know he has the qualities needed to best serve our state."
"Democrats add Nancy Soderberg, CD 6 to 'Red to Blue' program" via Scott Powers of Florida Politics –Democratic Congressional Campaign Committee Chairman Ben Ray Luján, a congressman from New Mexico, announced that Soderberg is being added to the DCCC's highly competitive Red to Blue program. Soderberg is one of only 33 Democratic candidates in the country to receive this designation thus far. Her campaign already has been assisted by DCCC staff. The Red to Blue designation means more, recognizing that she has surpassed goals for grassroots engagement, local support, campaign organization and fundraising. "Nancy Soderberg is a results-oriented problem solver, which she has proven many times throughout her career, including her years of work as a national security expert, projecting American strength abroad," Luján stated in a news release.
"Democrats gang up on ex-Clinton Foundation head Donna Shalala" via Marc Caputo of POLITICO Florida – "It was so jarring and so disappointing to see the newest candidate in the Democratic primary, Shalala, has donated to the Republican incumbent last cycle, has donated in the past to the current Republican running for Congress in this very congressional seat, has donated over $20,000 to anti-choice, anti-LGBT, pro-NRA, Republican politicians, and has donated $20,000 to a corporate PAC that has given $125,000 to the NRCC — an organizations whose sole goal is to keep a Republican majority, and Paul Ryan as speaker," retired Circuit Judge Mary Barzee Flores and state Rep. David Richardson said in a joint statement … Richardson and Barzee Flores pointed out that the PAC for the Shalala-affiliated company MEDNAX gave $4,875 to Sen. Marco Rubio in 2016. Also, Shalala had personally contributed $500 in 2009 to Rubio's friend, scandal-plagued former Congressman David Rivera, when he was in the state House, as well as another $500 in 2011 to former state Sen. Frank Artiles, who in 2017 resigned his seat after using racially charged language.
Assignment editors – U.S. Rep. Cheri Bustos of Illinois will speak during a Pinellas County Democratic Party "Prelude to Victory" dinner. Also expected to take part is St. Petersburg Congressman Charlie Crist. Event begins Saturday 6:30 p.m., Kapok Special Events Center, 923 North McMullen Booth Road in Clearwater.
Assignment editors – North Port Vice Mayor Linda Yates will discuss her intentions about Florida House District 74. News conference begins 1 p.m. at the Garden of the Five Senses, 4299 Pan-American Boulevardin Northport. The HD 74 seat will be coming open because Rep. Julio Gonzalez is pursuing a run for Congress.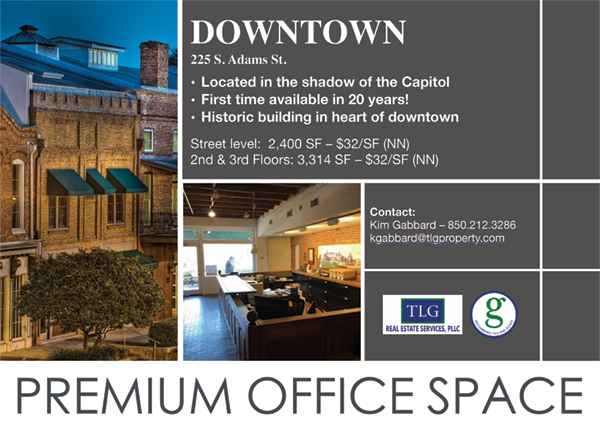 — STATEWIDE —
"911 calls show quick reaction to Florida bridge collapse" via Freida Frisaro and Jennifer Kay of The Associated Press – Police and rescue workers arrived at the scene of a pedestrian bridge collapse near a Florida university campus even before witnesses could finish making 911 calls for help, according to audio files … Miami-Dade Police released 15 calls made to 911 dispatchers in the moments after the collapse March 15. Sirens could be heard blaring behind several frantic callers moments after the 950-ton (860-metric ton) structure fell into traffic. "Oh, my gosh. A lot of cars are under the bridge," one woman told a 911 dispatcher. She started crying and added, "Hurry up, please," before realizing police had arrived at the scene.
"Oh My God…It's fake:' Far right falls for hoax about Broward County sheriff" via Marc Caputo of POLITICO Florida – In the wake of the Marjory Stoneman Douglas High School massacre, the far-right fever swamps buzzed with conspiracies about student "crisis actors" who were paid to lie about the mass shooting. But ironically, conspiracy-minded conservatives fell for a political hoax involving a different can of actor. The subject? Broward County's Democratic sheriff, Scott Israel … assailed as everything from a "rapist" to a philanderer to a crooked cop thanks to three old YouTube videos in which a mystery woman accused him of impregnating her when she was 17 and forcing her to get an abortion. The videos together have been viewed almost 130,000 times since the Feb. 14 shooting. But all of it was a lie, the woman and her attorney now tell POLITICO.
"On gun safety, Rick Scott gives Corcoran the credit" via Steve Bousquet of the Tampa Bay Times – Scott went out of his way to lavish praise on Corcoran, the outgoing House speaker who's expected to join an unpredictable Republican primary for governor next month. At a veteran's event in Orange Park, Scott was asked about criticism over guns from Agriculture Commissioner Adam Putnam, a GOP candidate for governor. Putnam has stepped up his criticism of the gun law Scott signed in response to the Parkland shooting that imposes a minimum age of 21 and a three-day waiting period to buy a firearm. "With regard to the school safety bill, I'm proud of what I signed," Scott told reporters. "The school safety bill wouldn't have passed without the speaker's hard work."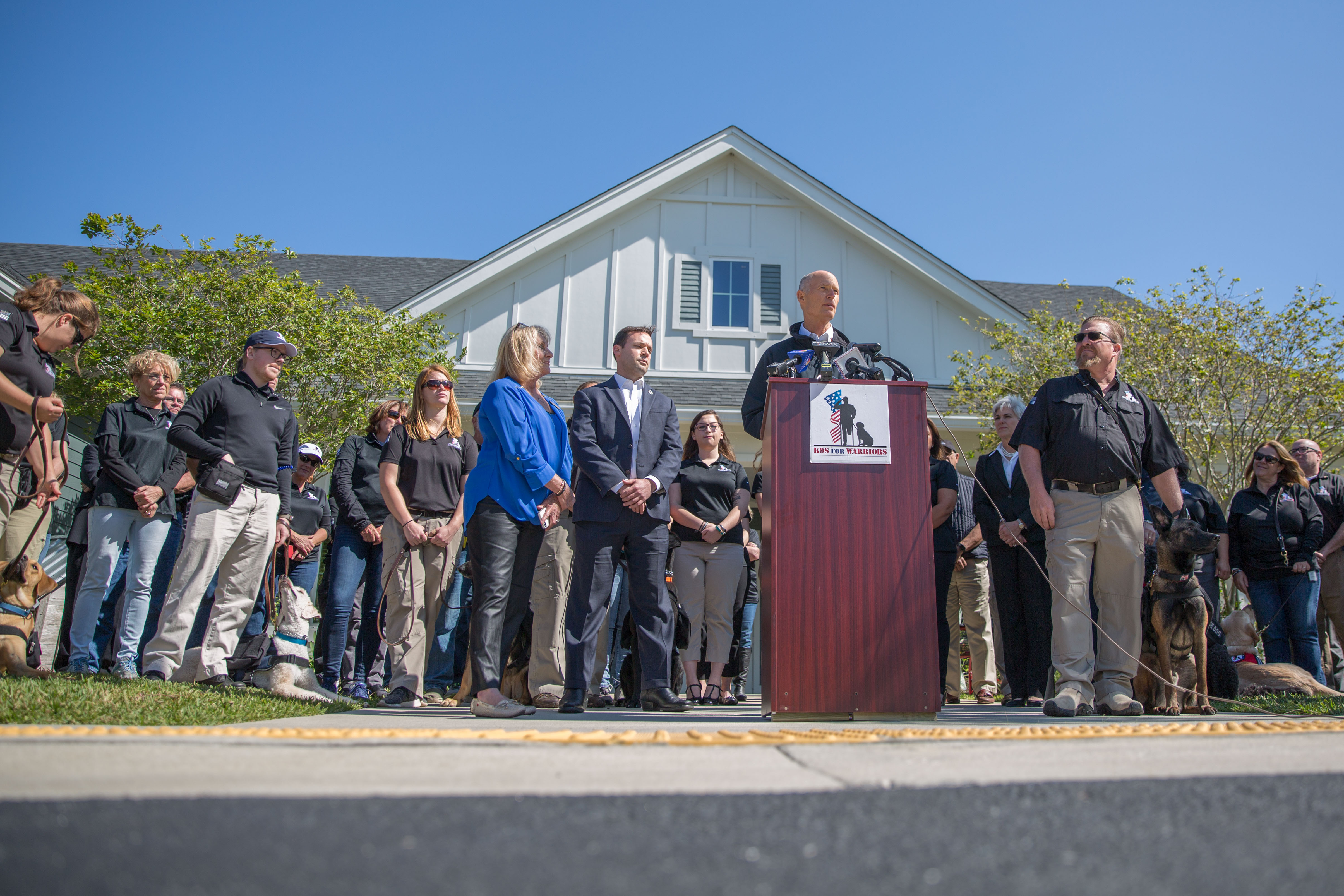 Assignment editors – Gov. Scott will announce February job numbers at a 10 a.m. news conference at 24 SE. 1st Ave. in Ocala.
Adam Putnam warns of wildfire risk – Putnam, who oversees the Florida Forest Service as Agriculture Commissioner, says persisting drought in the state is stoking the possibility for wildfires. As of Thursday morning, there were currently 41 active wildfires throughout Florida, his office said. Most wildfires this year were caused by "escaped yard trash burns." The Forest Service has battled over 700 wildfires across the state so far in 2018. "Florida's wildland firefighters have proven time and again that they are prepared to put their lives on the line to keep Floridians safe," Putnam said in a statement. "Floridians can do their part by keeping preventable human-caused wildfires at bay and preparing their families and homes for wildfire." Floridians also can download the "FLBurnTools" app to get wildfire conditions in real-time. It's now available in Apple's App Store and on Google Play.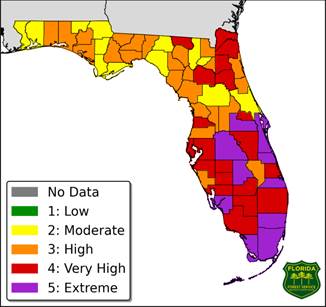 ICYMI from last night's "Last Call" newsletter – As far as Brecht Heuchan's concerned, Constitution Revision Commission proposals that haven't made it to his Style & Drafting Committee are dead and buried. With a caveat. "The committee can adopt amendments" to proposals, said Heuchan, who chairs the committee. He spoke to a Florida Politics reporter right before its Thursday meeting. "My view of it is, I'm going to object to things that were defeated being reintroduced. But I'm one person. These people may have their own view," referring to other panel members. By the end of the meeting, however, no one had mentioned or suggested bringing back anything that was killed outright or died while on "TP," meaning temporarily postponed. (Full version here.)
"Tobacco funding fight extinguished" via Christine Sexton of the News Service of Florida — Rep. Jeanette Nunez, a member of the Florida Constitution Revision Commission, said Thursday she will no longer push a proposed constitutional amendment that would have eliminated a requirement that the state set aside 30 percent of overall tobacco-education and prevention funding for an edgy advertising and marketing campaign. Anti-smoking groups that have lobbied fiercely against the proposal, though, aren't letting their guard down. "We don't want to assume anything with regard to the process they are following," Protect Tobacco Free Florida spokeswoman Heather Youmans said in a prepared statement. Commission rules make clear that the Style and Drafting Committee can only consider proposals that have been backed by the full commission. When asked whether the tobacco-money proposal was dead, Style and Drafting Committee Chairman, Brecht Heuchan told The News Service of Florida "yes." State records show that companies such as Altria Client Services, the parent company of cigarette maker Philip Morris USA, and Miami-based Dosal Tobacco Corporation hired lobbyists to lobby the commission. "I haven't had one conversation with one tobacco lobbyist on that proposal or any other proposal," Nunez said.
"Confederate monument has quiet start at new Brandon home" via Steve Contorno of the Tampa Bay Times – Memoria in Aeterna, the Confederate monument that for more than a century stood downtown until a contentious decision August to move it, has had a low-key start at its new home. Seven months after the vote to take it down from outside the old Hillsborough County courthouse, the county is putting the finishing touches on the relocated statue. All that's left is some sod work and stump trimming, Hillsborough spokeswoman Michelle Van Dyke said. The new location on the corner of Brandon Boulevard and Lithia Pinecrest Road satisfied critics who said public land is no place for a monument celebrating those who fought to maintain slavery. The old courthouse on Pierce Street once carried out justice for Hillsborough residents and today hosts traffic court and weddings. "The message was sent that it was time for those (Confederate) monuments to be moved," said County Commissioner Les Miller, the catalyst for the statue's relocation. "They shouldn't have been put on government property to begin with."
— TIMES REPORTER GETS HER SPOTLIGHT —
Kathleen McGrory usually shares stories of other people — now she's telling her own.
The Tampa Bay Times investigative journalist, who helped uncover data on Florida's astonishing rate of gun-related child casualties, this week delivered a keynote address to California Fellows at USC Annenberg's Center for Health Journalism. Writer Ryan White recapped her story in an article published by the university.
In 2015, McGrory wondered whether there was an uptick in gun injuries affecting Florida children. "Yet turning that hunch into rigorous stories would first require data, something McGrory quickly realized didn't exist," writes White.
The data: McGrory found that 3,168 children had been injured or killed by guns between 2010 and 2015, or one child shot every 17 hours. That data, along with stories of those who have lost their young loved ones to guns, was compiled into the Times' "In Harm's Way," published early last year.
Moving the needle: Despite her reporting, which also showed a correlating uptick in guns in the state, McGrory said the Republican-controlled 2017 Legislature didn't pass gun laws. "In that year at least any type of gun legislation was unthinkable," she said.
Parkland: After the Marjory Stoneman Douglas High School shooting, however, McGrory adds: "The political climate has changed, both in Florida and nationwide. There's a big national conversation about guns and the laws the cover them, making this a prime time to cover the issue in your community."
— OPINION —
"Joe Henderson: Some GOP leaders dancing around gun issue" via Florida Politics – Some of the state's leading Republicans are finding their new dance steps a little tricky to master. Many of them, including outgoing House Speaker Richard Corcoran and Agriculture Commissioner Adam Putnam, have long pledged support for the National Rifle Association and, by association, its no-compromise stance on the Second Amendment. But Corcoran drew the wrath this week of NRA uber lobbyist Marion Hammer for his role in passing recent gun restrictions. Now, Putnam kind of tap-danced his way around the question of whether he would try to repeal that law if he is elected governor. Putnam has called himself a "proud NRA sellout" and opposed the restrictions pushed by Corcoran and signed by Scott. He said as governor, he would not have signed the bill. But as A.G. Gancarski reported for Florida Politics, Putnam dodged the question when asked if he would work to repeal the law if he is elected. "We're going to enforce the law. I mean, that's what governors do. You enforce the laws that are on the books," Putnam said before ending the interview. Hmmm.
— ALOE —
Thoughts and prayers to Sen. Kelli Stargel on her birthday.