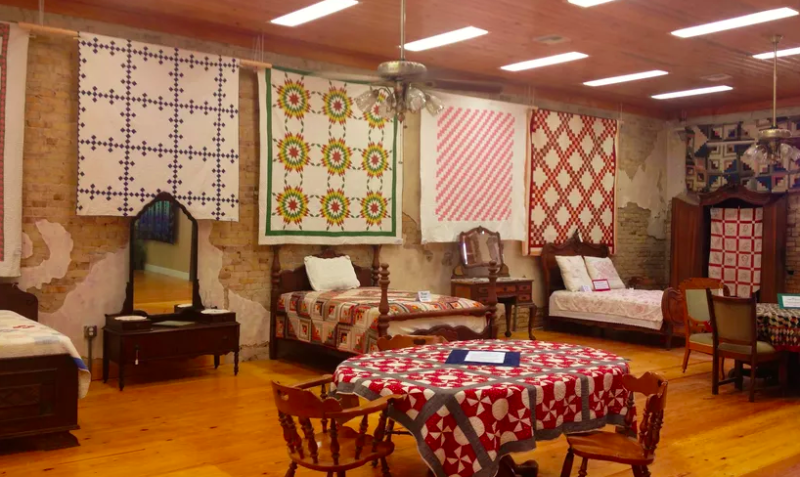 Out of $64 million in budget vetoes issued Friday, Gov. Rick Scott killed $270,000 slated for the acquisition of the Florida Quilt Museum building in Trenton, the county seat of Gilchrist County.
That gladdened Rep. Evan Jenne, a Dania Beach Democrat who inveighed against the money during debate on the state's spending plan.
"I am pleased to see that Gov. Scott took appropriate action on this particular line item veto," Jenne said in a text message.
"The State of Florida should not be doling out $270,000 for a quilt museum with a taxable value of $98,000 and no quilts. It was the height of fiscal absurdity and had no place in our budget funded on the backs of taxpayers."
Earlier Friday, he tweeted: "It's the little victories that keep me going."
Stephanie Metts, the museum's founder and a board member, first learned of Scott's line-item veto from a Florida Politics reporter. 
"What a shame for this little community that is so struggling," she said. Trenton's population is a little over 2,000.
The museum is "not funded by anybody; my husband and I are the only ones putting any money into this," Metts said.
She also denied the "no quilts" claim: "We have all kinds of quilts," Metts said, mentioning there were over 100 now on display through loans. "We own very few quilts because it takes money to buy quilts, which we don't have.
"There's one traffic light here and not even a motel," she added. "We'll try to raise more money … We're getting older and we can't keep doing this."