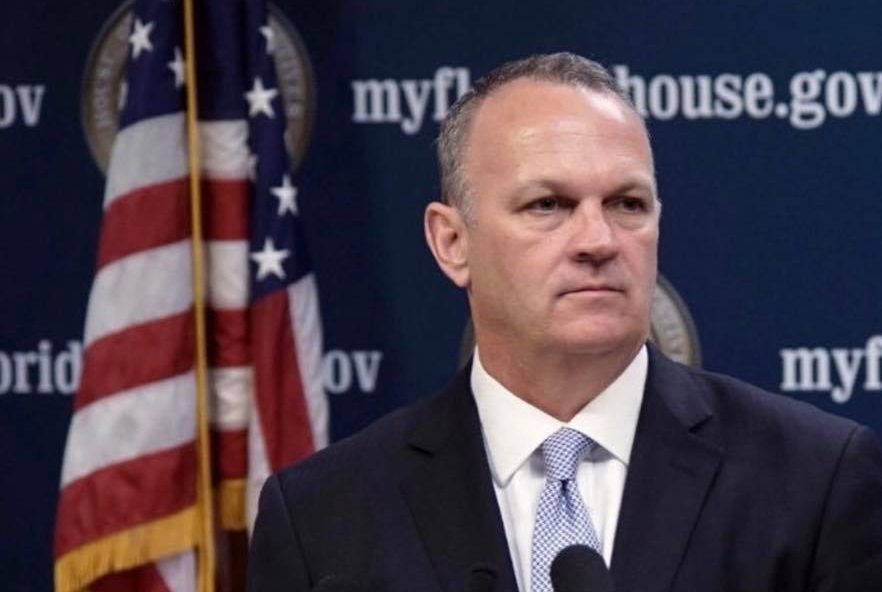 House Speaker Richard Corcoran is telling the Constitution Revision Commission that a pending gun proposal is "inappropriate for inclusion in the state Constitution."
The speaker sent a one-page letter to commissioners Wednesday.
He pointed to "an 'assault' weapons ban, a ban on specific magazines, and an extended waiting period," saying he had "grave concern."
An amendment, filed by CRC member Chris Smith, to Proposal 3 (P3) would prohibit "sale or transfer of assault weapons," among other things. Smith, a former Senate Democratic Leader, is an appointee of Republican Senate President Joe Negron.
The underlying proposal, by Commissioner and former South Florida U.S. Attorney Roberto Martinez, would "remove a provision authorizing laws that regulate or prohibit the ownership, inheritance, disposition, and possession of real property by aliens ineligible for citizenship."
"As you know, the Legislature recently made changes to aspects of firearm policy, including the age to purchase firearms, and the regulation of a device known as a "bump stock,' " wrote Corcoran, a Land O' Lakes Republican and likely candidate for governor.
The Legislature recently passed and Gov. Rick Scott signed a school safety, mental health and guns measure after the February shooting at Broward County's Marjory Stoneman Douglas High School.
Gun-related policies "are matters that are best left to the purview of an elected legislature in a constitutional republic," Corcoran said.
"The Constitution protects the right to keep and bear arms. All firearm policies flow from that fundamental right and should remain policy matters for the Legislature," he added. "I would respectfully request that the CRC reject calls to codify firearm policy in the state Constitution."
Smith and CRC chairman Carlos Beruff were unavailable for comment as the commission was meeting Wednesday morning.

The letter, in trying to exercise influence over a proposal, is an unusual move for an elected leader who has appointees on the panel.
Negron, a Stuart Republican, has said he favors proposals that would raise the retirement age for judges and help with K-12 education "flexibility."
But though he added he had "general conversations" with his appointees on his "guiding principles," Negron said he trusts their "good judgment."
Corcoran's letter follows a recent call to action by the National Rifle Association with an email from former NRA President Marion Hammer asking supporters to contact Commissioners and "tell them to OPPOSE gun control amendments!"
Updated at noon — State Rep. Carlos Guillermo Smith, an Orlando Democrat, responded to the letter in a statement, saying Florida NRA lobbyist "Marion Hammer has Richard Corcoran running scared."
"Speaker Corcoran just opened the door for future legislatures to fully reverse even the weakest gun safety provisions signed into law after Parkland. His 'grave concern' over making any gun control permanent, exposes what we already knew. Florida Republicans are not committed to addressing gun violence over the long term and are eager to continue implementing the NRA's extreme agenda once the attention has shifted elsewhere. Just like Adam Putnam, Richard Corcoran is nothing more than an NRA sellout."