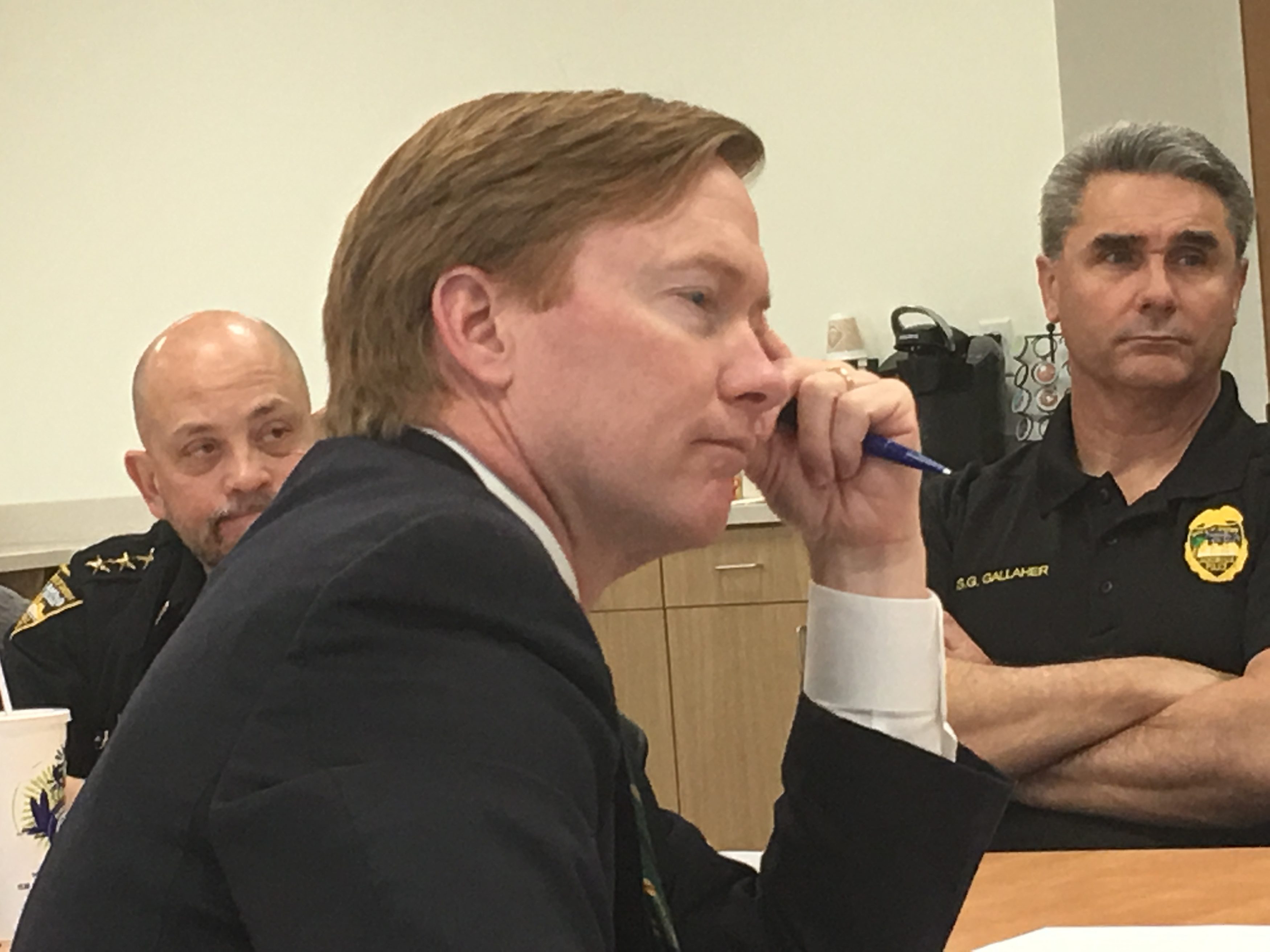 If Agriculture Commissioner Adam Putnam becomes Governor, expect the "drug czar" position to be revived to lead the state's battle with opioid addiction.
For the record, that would be a reversal of current policy.
In 2010, incoming Gov. Rick Scott was cutting costs, so he eliminated the Office of Drug Control, which was formed when Jeb Bush was in office.
Putnam, speaking at an opioid roundtable in Jacksonville, floated the drug czar concept. 
"I have asked this question every time I've been in an audience with folks where the focus of attention has been on how to solve the opioid crisis," Putnam said.
"That's included law enforcement, clinicians, medical professionals, and there seems to be pretty close to unanimous support that someone needs to be the quarterback, because the opioid crisis and its response touches virtually every agency of government, from health care to practitioners to the insurance providers to the law enforcement and prosecutors and judicial system," Putnam added.
"It doesn't necessarily have to be a reinvention of the old drug czar," Putnam said, "but we need a coordinator of the response to this crisis."
We asked if Scott had dropped the ball in phasing out the position.
"No! I don't believe that Gov. Scott dropped the ball. He proposed a very aggressive response to the opioid crisis and the Legislature picked it up and passed it," Putnam said.
"We all know that our work is never done. We're in better shape today because of what Gov. Scott has done. We're looking for the next steps," Putnam said, "because clearly this isn't a problem that's going away overnight."
We asked Putnam about President Donald Trump's call, made in a recent speech, to execute serial drug dealers.
Putnam ruefully smirked, then fielded the question.
"Well, look, we need to be as aggressive as we possibly can. We need to be constantly reviewing the laws, the sentencing guidelines, to make sure that these drug dealers who are killing our kids are meeting the full consequences of their actions," Putnam said.
"Many times you have these drug dealers in prison who have killed people," Putnam added. "Whether that's what they were prosecuted for or not, that's the net effect of their action."
"That's a federal issue, and we'll see how that plays out," Putnam continued. "Here in Florida, I'm focused on listening to folks who are on the front lines every day, and we're looking for ways to give them the resources and the tools to eradicate this scourge in our state."