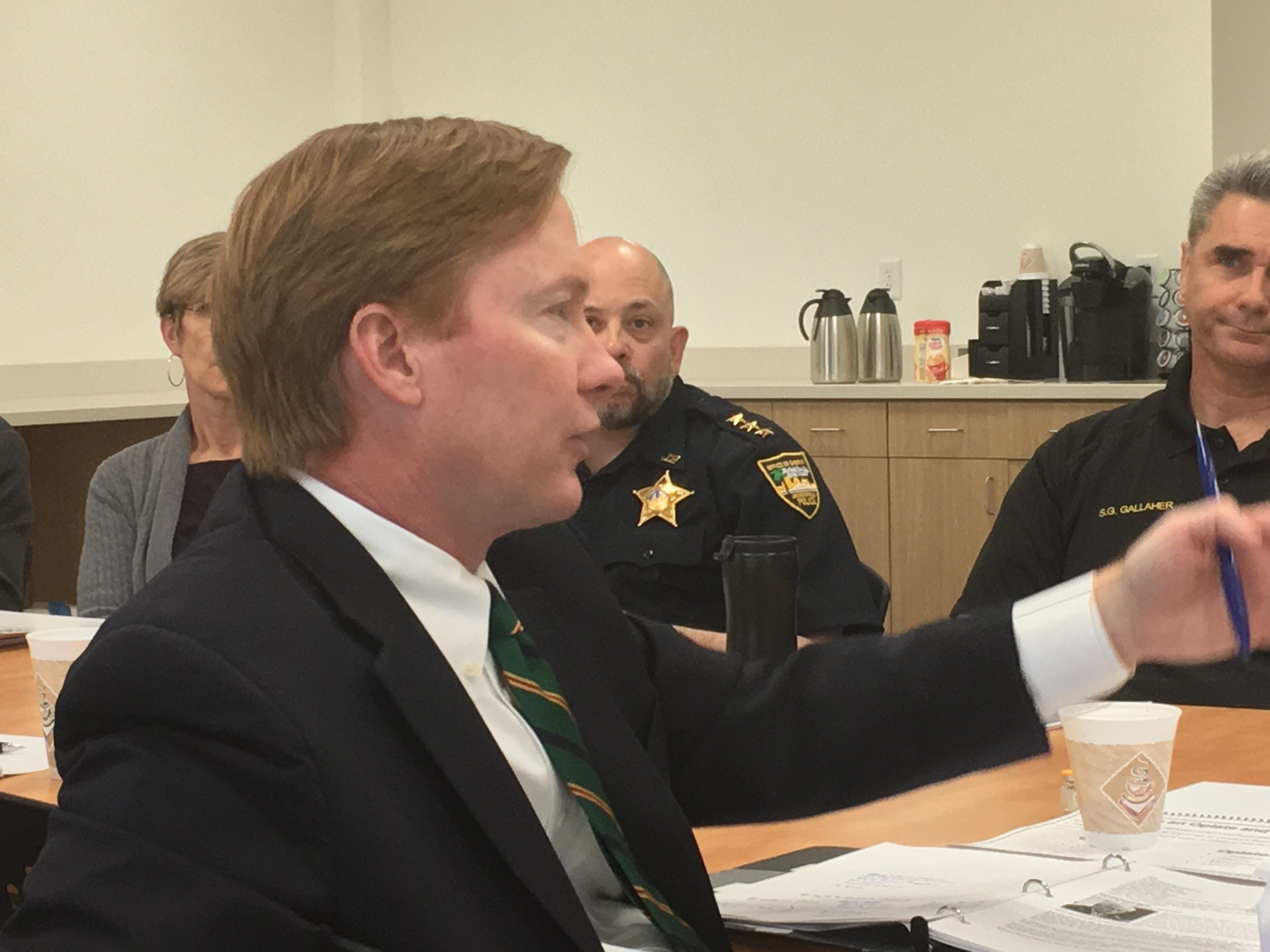 Adam Putnam did not support the efforts of Gov. Rick Scott and House Speaker Richard Corcoran to enact the Marjory Stoneman Douglas School Safety Act. The Republican gubernatorial candidate has also went on record during a TV interview he would "likely not" have signed the bill.
Yet despite taking to NRA TV this weekend to once more condemn the legislation, Putnam will not commit to working to repeal the legislation if he is elected governor.
Putnam noted that he was "very public in [his] concerns about elements of the bill [he] disagreed with."
"Raiding the law abiding citizens trust fund, raising the age [of gun purchase] to 21, and the extended waiting period. And with the press corps' help, everyone knows where I am," Putnam said.
We asked if Scott should have vetoed the bill, in order to push forth a more NRA-friendly product in a Special Session.
"What I have said is I would have worked with the Legislature to include many of the things they included on mental health, securing our schools to create a safe learning environment," Putnam said.
"I do have concerns about some provisions of it," Putnam continued, "and had I been governor, I would have worked with the Legislature to produce a bill that I could sign."
We asked Putnam if he would change the law were he elected governor.
He didn't say yes.
"We're going to enforce the law. I mean, that's what governors do. You enforce the laws that are on the books," Putnam said, wrapping the interview.