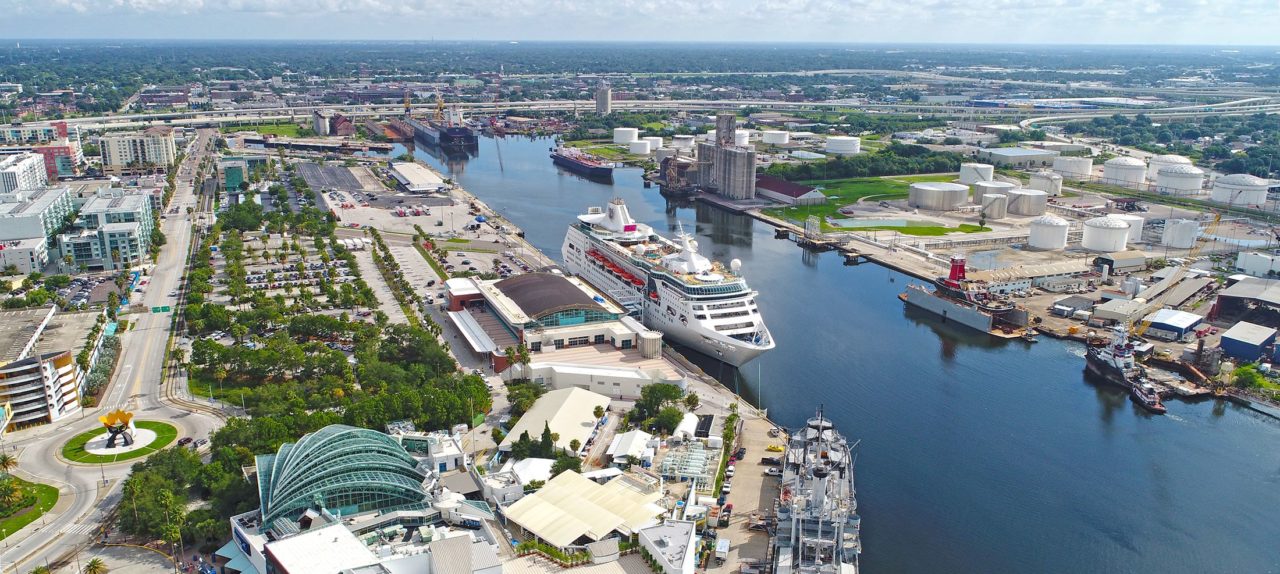 The response to the first two editions of "Not Just A Body of Water" has been so phenomenal, we worked hard to get one more edition out before the Easter holiday. No Spring Break here.
If there's one theme that's dominating the local political scene, it's chessboarding.
Candidates are either getting ready to jump into a race, drop out of a race, actually filing for a race, or kicking off a race. The first two weeks of April will see even more of this, whether it be Rick Scott announcing his a bid for the U.S. Senate or a plethora of local candidates making their intentions known.
Keep your eye on state Senate District 18, were Janet Cruz's decision about whether she will challenge Dana Young could change the dynamics in several local races.
Buckhorn promises to seek gun control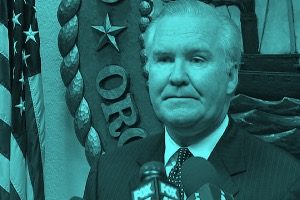 Tampa Mayor Bob Buckhorn talked about his "absolute privilege" of joining thousands of protesters – all ages, races, and genders – for the March for Our Lives on Saturday. "This is a movement that can't be ignored," Buckhorn said in an email. As mayor, Buckhorn vowed to continue the push for common-sense gun laws: "We should never again have to explain to our elementary school students that they will have to go through active shooter drills … We should never again, watch parents plan what their kids will wear at their funerals rather than what they will wear to their proms. And we should never again, be afraid that your 'goodbye' in the morning will be your last."
Crist: Manatees demand protection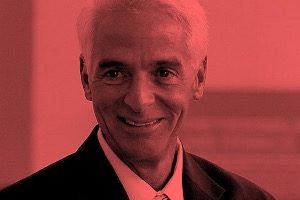 On Manatee Appreciation Day (March 28), St. Petersburg Democrat Charlie Crist sent a letter to Interior Secretary Ryan Zinke calling on his agency to reverse its 2017 decision that downgraded protections for the Florida manatee from an "endangered" to "threatened" species. Following that decision, Crist joined other members of the Florida delegation to urge restoration of manatee protection. In the last year, the number of manatee deaths rose dramatically, highlighting the need for their status to be reviewed and reversed. According to Florida Fish and Wildlife Conservation Commission data, there were 201 manatee deaths through March 16, compared to 138 in the same period in 2017 and 171 averaged over a five-year period.
Cohen enters Tampa mayor race, transit is key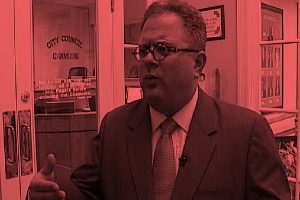 With an eye on future transit needs, Tampa City Council member Harry Cohen becomes the latest in the race to succeed Buckhorn. Cohen, who filed Wednesday, tells the Tampa Bay Business Journal his campaign will focus on broad economic development with "transportation and transit, infrastructure and community amenities." With about 500,000 new Tampa residents expected in next two decades, Cohen says the region's transportation infrastructure is far from adequate. Cohen backs the recent feasibility plan put forth by Jacobs Engineering using Florida Department of Transportation funding that includes a 41-mile bus rapid transit route, as well as expanding the TECO Line Streetcar route into Seminole Heights.
Turanchik to kick off 2019 mayoral bid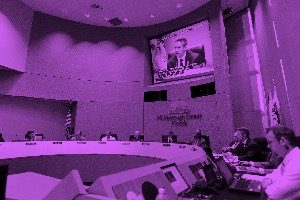 Former Hillsborough County Commissioner Ed Turanchik kicks off his 2019 Tampa mayoral bid with a fundraising reception Monday at the Armature Works, 1910 N. Ola Ave. in Tampa. The extensive host committee (more than 100 names) include former Tampa City Council members Joe Chillura and Linda Saul-Sena; Hillsborough School Board Members Lynn Gray and Tamara Shamburger; former state Reps. James Hargrett and Elvin Martinez Sr. and Hillsborough Commissioner Pat Kemp. Turanchik, 62, has been an active transportation advocate, most recently with the Crossbay Ferry, which ran from November 2016 through April 2017 and could return in the fall. Christopher "Topher" Morrison and Michael Anthony Hazard are also in the race, with many more expected to join soon.
Vinik scores with Water Street Tampa bill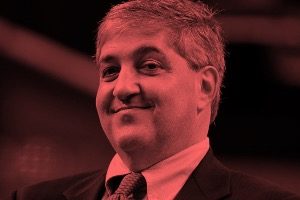 Gov. Scott recently signed the bill creating a special taxing district for the Water Street Tampa development after making it through the Legislature this Session with near-unanimous votes in the House and Senate. Backing the proposal was Strategic Property Partners, a partnership of Bill Gates' investment arm, Cascade Investment, and the billionaire developer. The Water Street Tampa Improvement District, created by HB 1393, would allow an appointed board to levy assessments on commercial properties and charge property tax of up to one mill — $1 per $1,000 of assessed value — on property within the district. The building project will clock in at 9 million square feet once completed.
Young launching re-election 4/24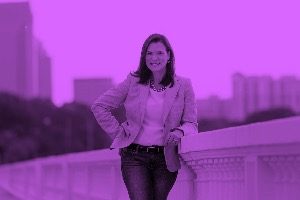 Tampa Republican Young is launching her Senate re-election effort with a kickoff event 5 p.m. Tuesday, April 24, at the Tampa Yacht & Country Club Quarterdeck Room, 5320 Interbay Blvd. in Tampa. So far, Young has already amassed a war chest of more than $270,000 in her bid for a second term in SD 18, which covers much of Tampa and western unincorporated Hillsborough County. Her supporting PAC, Friends of Dana Young, also raised more than $900,000 for the 2018 cycle.
Cruz eyes Young's Senate seat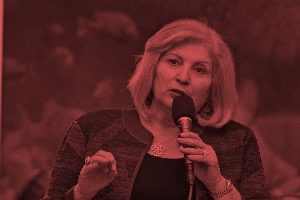 House Minority Leader Cruz may not be running for the Hillsborough County Commission after all. The Tampa Democrat is eyeing a race against Young in SD 18. Cruz, term-limited from the House, has spoken to both Senate Democratic leadership and high-level donors about her entering the race; if she does, the window to enter is closing quickly. One of the main reasons Cruz would switch races could be that the Hillsborough Commission is considering removing at-large seats.
Webb raises coin for HD 69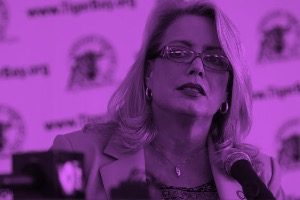 Democrat Jennifer Webb held a $100-per-person fundraiser in her bid for House District 69, currently held by Republican state Rep. Kathleen Peters. Spotted at the event were Pinellas County Commissioners Pat Gerard and Charlie Justice, St. Petersburg Mayor Rick Kriseman and City Council Member Charlie Gerdes, Bob Barnum, Shaina and James Bent, Katherine Blackburn, Dan Fiorini, Mario Farias and Scott Orsini. Webb faces Javier Centonzio in the Democratic primary for the seat, which covers part of Pinellas including the communities of Redington Beach, Madeira Beach, Treasure Island, South Pasadena and Gulfport. Jeremy Bailie and Ray Blacklidge are competing for the Republican nomination.
Boyd endorses Blacklidge in HD 69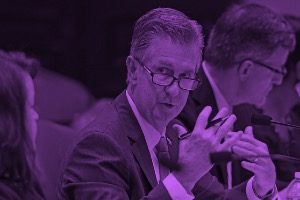 State Rep. Jim Boyd is endorsing Republican Ray Blacklidge for House District 69, who is running for Pinellas County Commissioner. Boyd represents HD 71, which includes western Manatee and Sarasota counties; he serves on Speaker Richard Corcoran's leadership team. "Blacklidge will be a strong leader for our area in Tallahassee," said Boyd, "His business background and conservative convictions combine perfectly to position him to successfully drive legislation that will keep our economy growing." HD 69 is a Republican-leaning district that covers the south Pinellas beach communities and St. Petersburg, Gulfport, Kenneth City and Pinellas Park. Blacklidge faces Jeremy Bailie in the GOP primary; also running are Democrats Webb and Javier Centonzio.
Overman to hold kickoff event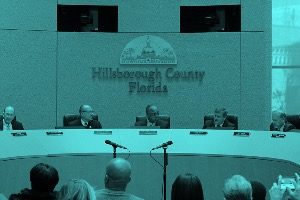 District 7 Hillsborough County Commission hopeful Kimberly Overman will hold a kickoff event Thursday at the Rialto Theatre, 1617 N. Franklin St. in Tampa. Overman, a Democrat and Seminole Heights financial planner, will address friends, family and supporters to launch her campaign "to transform Hillsborough County." Overman says her priorities are transportation, workforce education and "creating innovative economic opportunity." She wants to "put Hillsborough County on-top as an economic region where all citizens enjoy a high-quality life and smart ideas thrive." The event begins at 6 p.m. Overman is seeking the at-large seat currently held by Republican Commissioner Sandy Murman.
Viera fundraises for re-election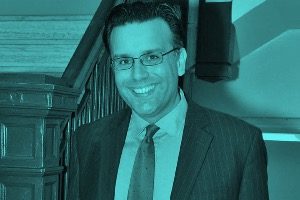 Buckhorn and entrepreneur Richard Gonzmart join a large group of community members Thursday to fundraise for District 7 City Councilman Luis Viera's re-election bid. Among the host committee include fellow councilmembers Yolie Capin, Harry Cohen, Frank Reddick, Guido Maniscalco and Charlie Miranda as well as former City Council member Lisa Montelione and former state Reps. Jim Davis and Ed Narain and retired Marine Lt. General Martin Steele. Tampa Firefighters Local 754 and RSA Consulting Group are also sponsoring. Reception begins 5:30 p.m. at the Columbia Museum, 2025 East 7th Ave. in Ybor City. Viera, a Democrat, could once again face Republican Jim Davison, who he defeated in 2016 by only 65 votes.
Teamsters endorse Brandi Geoit for Pasco Commission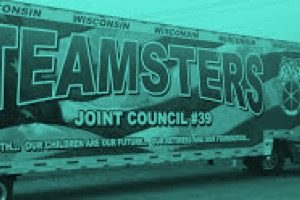 Teamsters Local 79 is endorsing Democrat Geoit for Pasco County District 4. Geoit, a single parent and nonprofit executive director, is the daughter of a retired UAW member. "Growing up in a family full of union members, she both understands and relates to the labor movement," Geoit's campaign said in a statement. She will attend the New Port Richey Teamsters Rally set for March 29. "We need to remember that the workers matter and that they are the backbone of this county," said Geoit, who is looking to unseat first-term Republican Commissioner Mike Wells Jr. Wells is facing a primary challenge from county employee Ryan Boney.