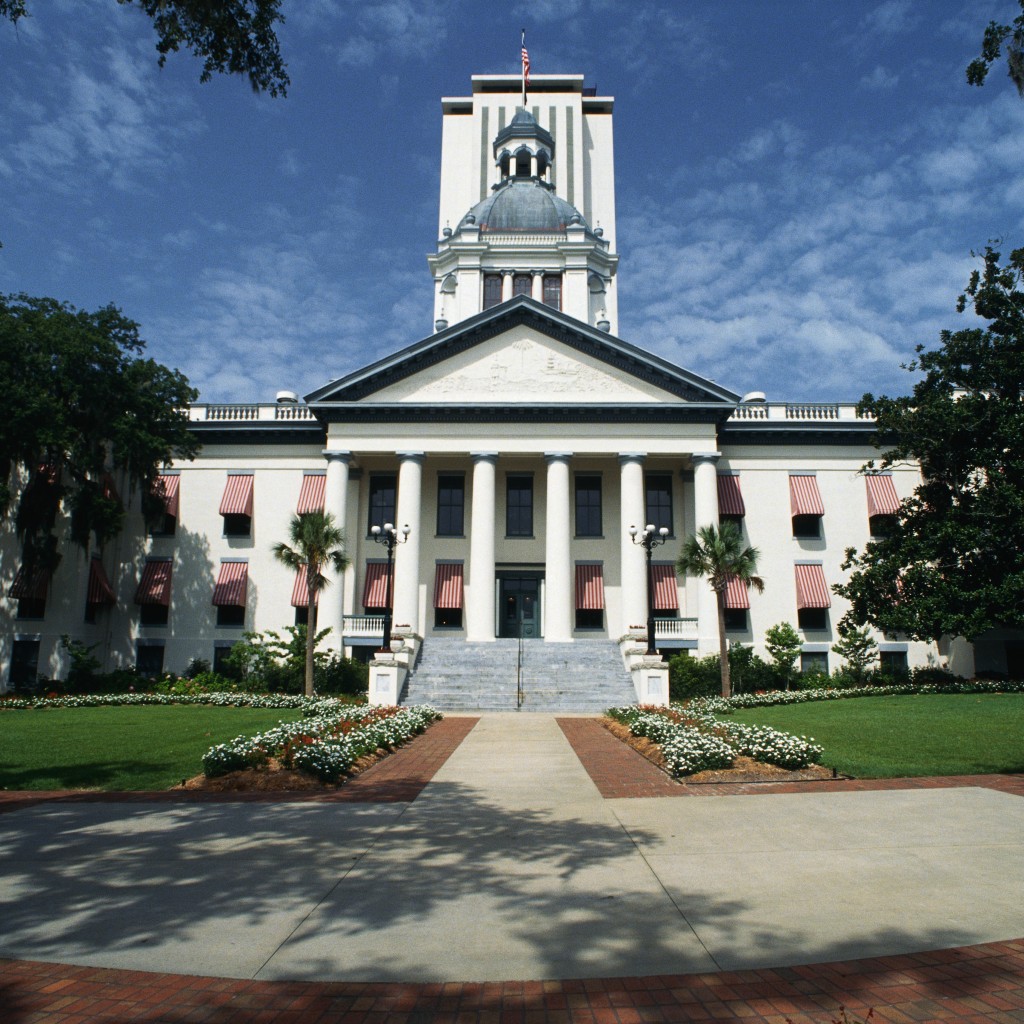 Sunburn – The morning read of what's hot in Florida politics.
By Peter Schorsch, Phil Ammann, Daniel McAuliffe, Jim Rosica, and Drew Wilson.
As we approach Easter, Republican candidate for Attorney General Frank White has dropped a new video on the Vimeo streaming site that highlights his beliefs.
"I am a Christian – Jesus Christ changed my life," White begins on the 1 minute, 14 second clip. "It didn't become real to me till I was an adult."
White goes on to discuss his father's death, and how that "shock" invigorated his faith and led him to "feel God's love."
The graphic "Born Again Christian" overlays pictures of White, a House member from Pensacola, with his wife and three children.
"Life is not about us. It's about serving others," White says.
He faces three other Republican contenders: fellow state Reps. Jay Fant of Jacksonville and Ross Spano of Dover, and former Hillsborough County Circuit Judge Ashley Moody.
Democrats now include state Rep. Sean Shaw and Tampa-area lawyer Ryan Torrens.
— SITUATIONAL AWARENESS —
— @howardfineman: The Franklin Professor of Presidential Practice at @Penn, #JoeBiden, spoke to my seminar at @AnnenbergPenn today. Students got a priceless education. Leaving ideology and politics aside, it's hard not to agree that he's a decent, caring guy with a sure street sense of the world
— @DonaldJTrumpJr: Jeb! I love everything about my father. I love that he's a fighter, I love that he has guts, I love that he's President (all those things you're not) Also love that he learned enough about politics in a few weeks to dismantle you piece by piece despite it being your life's work
— @MarcoRubio: Was mistake to not fund Governor Scott's request for 5 positions devoted to securing the state election database. If @FLGovScott requests a budget amendment to fund this,I hope the Joint Legislative Budget Committee will approve as soon as possible
— @CHeathWFTV: This school bus just picked up more than three dozen kids at this extended-stay motel in Orlando. This is the part of Florida's economy that state leaders don't want to talk about.
— @RyanEGorman: People on Twitter are reading WAY TOO MUCH into the Roseanne reboot. It was funny, relatable (for a lot of people) and it didn't swing too much one way or another politically. Let's not make this more complicated or culturally significant than it needs to be.
— DAYS UNTIL —
Easter – 3; Reporting deadline for Q1 fundraising – 17; NFL Draft begins – 28; Avengers: Infinity War opens – 29; Close of candidate qualifying for federal office – 35; Mother's Day – 54; Solo: A Star Wars Story premier — 57; Close of candidate qualifying for statewide office — 85; Deadline for filing claim bills – 125; Primary Election Day — 152; College Football opening weekend – 156; General Election Day — 222; 'Hamilton' comes to the Straz Center — 322; 2019 Legislative Session starts – 341.
***Today's SUNBURN is brought to you by Spectrum Reach, the marketing platform of choice, connecting you to your target audience on TV, digital and mobile. With access to our powerful data and insights, solutions for every screen, and the best programming content on the top 50+ networks, we'll help you reach the right customers for your business. SpectrumReach.com #NeverStopReaching***
— TOP STORY —
"Jeb fires Trump barbs at Yale talk" via the Yale Daily News' Skakel McCooey and Carly Wanna Mar – "I'm not going to talk about the 2016 election," Bush joked on Tuesday in a talk sponsored by the The William F. Buckley, Jr. Program at Yale. "I'm still in therapy." But that didn't stop him from taking shots at President Donald Trump … At one point, Bush described the current president as 'Republican in basically name only.' … And earlier in his speech, Bush said that after the 2016 Republican primary in South Carolina, he returned home to children who 'actually love me.' His comment was met with raucous laughter from the crowd, and several audience members interviewed after the event said they interpreted Bush's comment as a jab at Trump.
— NOTES FROM THE CAMPAIGN TRAIL —
Oppo dump – "As state lawmaker, Adam Putnam created law that later allowed $25M family land deal" via Matt Dixon of POLITICO Florida – As a state lawmaker in 1999, … Putnam sponsored sweeping water legislation that included a provision that would later help facilitate a $25 million land deal between the state and his family-owned citrus company. Putnam … comes from a prominent citrus growing family, and has long been a fixture in Florida politics, serving in the Florida House, Congress, and now as agriculture commissioner, a statewide elected post. The land deal has received past attention, but the direct role Putnam played in creating a new law that allowed it to happen was previously unreported. POLITICO Florida reviewed previous legislation, staff analysis and old House floor speeches to piece together Putnam's role in the process.  The legislation he sponsored created a new state statute that gave a narrow definition of where the South Florida Water Management District could purchase land through eminent domain, or the process of the government taking private land for a public purpose.
First in Sunburn – Chris King campaign releases digital ad – "March On" highlights "Chris's commitment to ending the scourge of gun violence plaguing Florida," according to a release from the King campaign. The ad will reach targeted Democratic voters on Facebook across Florida. The ad features footage of King attending Saturday's "March for Our Lives" in Orlando, where he helped lead the march through downtown Orlando and rallied the assembled crowd, pledging to ban assault weapons and take on the NRA as governor.
Click on the image below to watch King's video:
"Philip Levine campaign adds statewide engagement director" via Scott Powers of Florida Politics – Chelsea Lunn, an organizer in both Barack Obama and Hillary Clinton campaigns, will become Levine's statewide engagement director. A South Florida native, Lunn was a regional organizing director for Clinton's 2016 campaign and an organizer for President Obama's 2012 re-election campaign. "We are excited to welcome Chelsea Lunn to #TeamLevine as our statewide engagement director," Levine campaign manager Matthew Van Name stated in a news release. "Chelsea's experience in organizing and mobilizing coalitions will allow our campaign to continue to expand its reach in every part of the state. As we saw this past weekend, #TeamLevine is reaching voters directly through an aggressive outreach effort and Chelsea will help take our efforts to new levels."
Ashley Moody rolls out more local endorsements – Moody announced the endorsement of 19 local elected officials in her bid to become Florida's next attorney general, including Mayors Pamn Henderson, City of Callaway, and Mike Thomas, Panama City Beach; Commissioners David Borrero, City of Sweetwater; Henry Dean, St. Johns County; Darrell Harris, Hendry County; Ed Kelley, Volusia Chair of County Council; Tod Neville, St. Augustine Vice Mayor and City Commissioner; Marion Poitevint, Gilchrist County; George Spicer, Nassau County; Justin Taylor, Nassau County, and William Truex, Charlotte County. School Board Members Bill Husfelt, Bay County Superintendent of Schools, and Melody Johnson, Volusia County. Clerk of Courts Angelina "Angel" Colonneso, Manatee County and Bill Kinsaul, Bay County. Tax Collectors John Drew, Nassau County; Bob McKee, Lake County, and Rhonda Skipper, Walton County. Property Appraiser Michael Hickox, Nassau County.
"Marco Rubio's decision not to campaign for Rick Scott becoming an issue in congressional race" via Scott Powers of Florida Politics – Rubio's reluctance to give full-throated support for Gov. Rick Scott's anticipated run for Florida's other U.S. Senate seat is becoming an issue in the Republican primary contest between Scott Sturgill and Mike Miller in Florida's 7th Congressional District. The congressional campaign for Sturgill, a businessman from Sanford, is criticizing Rubio's loyalty, and questioning whether an alliance with Rubio might be an issue for Miller as Republicans look to support Scott this fall against Democratic U.S. Sen. Bill Nelson. Miller used to work on Rubio's campaigns, and Rubio has endorsed him in the CD 7 contest, as Rubio had done in previous contests when Miller was elected and re-elected to the Florida House of Representatives in Florida's House District 47. … Sturgill's campaign spokesman Frank Torres declared in a statement released Thursdaythat Rubio's reluctance is something Republicans need to think hard about when they're considering whom Rubio is or isn't supporting.
"Rubio endorses Julio Gonzalez in District 17 congressional race" via Zac Anderson of the Sarasota Herald-Tribune – Rubio is getting involved in the GOP primary battle for a congressional seat that includes southern Sarasota County, endorsing state Rep. Gonzalez in his match up with state Sen. Greg Steube. Rubio Gonzalez "brings excellent credentials as a doctor, attorney, Navy veteran, and community leader. He's been a strong voice for conservatism in the Florida House of Representatives and is the type of leader we need in Congress. Principled, honest, and committed, Dr. Gonzalez will be a powerful voice in Washington who will get things done."
"Nancy Pelosi fundraises for Lauren Baer — via email" via Ali Schmitz of TCPalm – Pelosi sent out a fundraising email through Baer's campaign … "Now more than ever, we have a duty to elect accomplished Democratic women like Lauren Baer in critical battleground districts like Florida's 18th," Pelosi said in the email. Baer's campaign manager Rebecca Lipson said Pelosi's email isn't an endorsement. The fundraising email comes as the National Republican Congressional Committee continues to negatively tie Democratic candidates to Pelosi. "Lauren Baer apparently didn't get the memo that Nancy Pelosi is the most unpopular political figure in every competitive House district this year," NRCC spokesperson Maddie Anderson said in an email. "In a cycle where record numbers of Democrats are desperately trying to distance themselves from Pelosi, Baer is sticking nice and close to her role model. This is a truly exciting development."
"Manny Diaz raises $50K in first Senate fundraiser" via Florida Politics – Miami Republican Rep. Diaz brought in an even $50,000 in the first fundraiser for his Senate District 36 campaign. "This number reflects the growing momentum in our campaign," Diaz said. "I'm so grateful for the strong community support we have and for all the local leaders from across the district who took time to be at our event and invest in this campaign. Our team continues to grow, and I plan to keep working hard to connect with as many voters as possible." His new money came in during a fundraiser Diaz held March 22 in Hialeah. The host committee for that event included House Speaker Designate Jose Oliva and Miami Rep. Carlos Trujillo as well as a long list of county and municipal officials. Also in attendance was Republican Sen. Rene Garcia, who currently holds SD 36 but faces term limits in 2018.
— "Andrew Vargas adds $98K for HD 114 campaign" via Drew Wilson of Florida Politics
"Jerry Demings gets Buddy Dyer's endorsement in Orange County mayor's race" via Scott Powers of Florida Politics – Demings has received the endorsements of Orlando Mayor Dyer, former Orlando Mayor Glenda Hood, and former Orange County Chair Linda Chapin in his campaign to become the next mayor of Orange County. Demings' campaign confirmed that Dyer, mayor of Orlando for the past 15 years; Hood, Orlando Mayor for the 10 previous years; and Chapin, the last Democrat to hold the top Orange County executive office now known as the mayor's office; along with several other key backers are onboard for his 2018 election campaign.
— FEELING BLUE —
The Democratic buzz behind the 2018 election is evident.
The ever-enigmatic 'blue wave' could trickle down to statewide legislative seats. And, if the Dems are miraculous they could potentially flip the state Senate (as we describe here), meaning the gavel would be turned over to Sen. Audrey Gibson, rather than Sen. Bill Galvano.
According to multiple sources interviewed by Florida Politics, including several Democratic state senators, as well as top party staff members, Dems are aggressively working to flip seats in play — and in a chamber that favors Republicans 23-15, everyone's watching.
Dems have: Been rumored to be sporting, or encouraging to run, strong challengers for three Bay-area seats, including Jack Latvala's former post and those currently occupied by Sens. Dana Young and Jeff Brandes; invested unexpectedly in first-time candidates challenging Sens. Kelli Stargel and Keith Perry; pushed a high-profile South Florida Dem to challenge Rep. Manny Diaz in his bid for the upper chamber.
Reality: Republicans are flush with cash, Democrats traditionally aren't. There's also the incumbent advantage at play, as Galvano, who leads his party's campaign efforts, described. "The Democrats can focus on recruiting candidates. We are focusing on preparing our already-set slate of candidates for victory," Galvano said.
Deep pockets?: The Dems could, however, recruit financial resources from national groups attracted to potentially flipping chambers. "If there was ever a cycle when Democrats could make huge gains in a chamber, including possible flipping one, it's this year, and it's in the Florida Senate," said Christian Ulvert, a prominent Democratic political consultant.
— "Janet Cruz is thinking about running for Florida Senate. Here's why some Democrats aren't celebrating" via William March of the Tampa Bay Times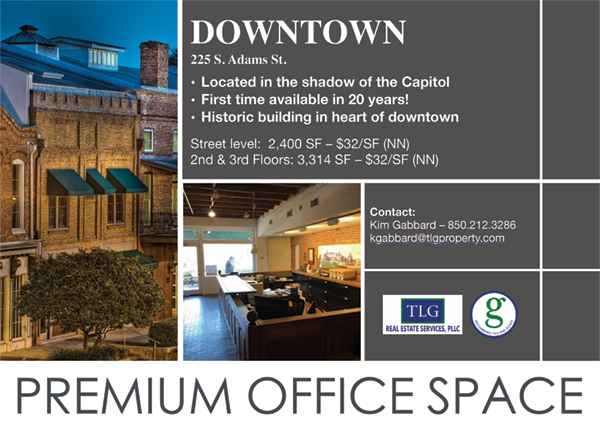 — STATEWIDE —
"Environmentalists ask Rick Scott to veto 'toilet-to-tap' bill" via John Kennedy of the Sarasota Herald-Tribune – Environmental groups are pushing Gov. Scott to veto a measure that could allow treated wastewater to be pumped into Florida's fragile, underground aquifer to help the state's powerful building industry. Scott hasn't vetoed any legislation yet this spring. But he has received more than 3,000 petition signatures from people opposing the reused water bill, on which the governor has until April 10 to act. Supporters defend the legislation as innovative and central to powering the state's economy, by permitting developers whose projects consume vast amounts of water to continue work in an increasingly parched state. Environmentalists, though, say the legislation threatens to poison the aquifer for generations, and have dubbed it "toilet-to-tap."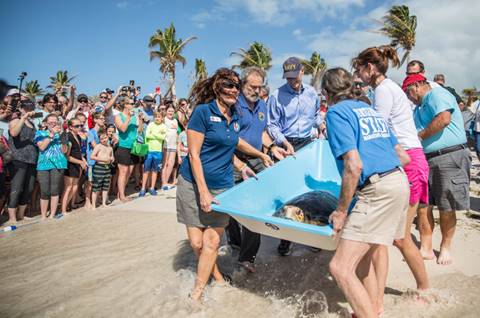 "Pam Bondi wants in-person meeting with Facebook" via Lawrence Mower of the Tampa Bay Times – One of … Bondi's top deputies is demanding an in-person meeting with executives at Facebook to talk about the release of more than 50 million users' personal information. In a Thursday letter to Facebook founder and CEO Mark Zuckerberg, Bondi's Privacy Bureau chief, Patrice Malloy, wrote that she expects a meeting set up by the end of the week. She included a list of nine questions she wanted answered after the New York Times revealed that Facebook users' information was harvested by a company called Cambridge Analytica, which was hired by President Donald Trump's 2016 election campaign. Malloy called the release "troubling," and she asked to know the type of data that Facebook released, whether the company was paid for the data, which third-party applications also used the data, and how Facebook learned its policies were violated.
Jimmy Patronis takes victory lap on first responders' bill – The state's CFO, in a Wednesday email newsletter, thanked lawmakers and Gov. Scott for a new law that extends workers' compensation benefits to first responders—police, firefighters, paramedics—who suffer from job-related post-traumatic stress disorder (PTSD). "Signing this bill into law tells every first responder that it's okay to seek help and treatment, and that the entire state has their back," Patronis said. "This bill is for every first responder who has shared their struggles with PTSD: Stevie LaDue, who committed suicide, and his sister Megan Vila who advocated on his behalf; David Dangerfield who took his life and his wife Leslie who gave him a voice; Gerry Realin, a Pulse Nightclub first responder who continues to struggle with the images of that day and his wife Jessica who is his constant champion; and all the brave men and women on the scene at Pulse, Parkland, and the FIU bridge collapse, this is for you."
"Sure bet? Seminole gambling money will keep flowing, lawyer says" via Jim Rosica of Florida Politics – Despite the end of a legal truce between the Seminole Tribe of Florida and the state this Saturday, don't expect the Tribe's gambling money to stop flowing to Florida's coffers, its longtime outside lawyer said. That's also despite lawmakers' failure, once again, to pass comprehensive gambling law reform or renew the revenue sharing agreement between the Tribe and state this past Legislative Session. More than $382 million in revenue share from Seminole casino gambling is predicted for next fiscal year. Through last February, the Tribe has already paid the state $1.5 billion, records show. A request for comment from the Tribe was referred to Greenberg Traurig's Barry Richard. "I don't think anything is going to happen immediately," Richard said in an interview.
DBPR urges appellate court to let stand judge's 'pre-reveal' ruling – Lawyers for the Department of Business and Professional Regulation, which also regulates gambling and  alcoholic beverages, is asking an appellate court to approve a lower court's ruling that pre-reveal games—which look, play and pay out similar to slot machines—are in fact illegal slots. They filed a brief with the 1st District Court of Appeal earlier this month. The lawyers say Circuit Judge John Cooper got it right in a second decision that overturned his previous ruling that pre-reveal games were not gambling. Gator Coin II, the Jacksonville company that distributes the games to bars and taverns, has argued they are for entertainment only. They can't be gambling because players always know, through a preview function, whether an upcoming play is going to be a winner or a loser, the company has said. The state's brief, however, says "hiding a slot machine behind a 'preview' feature amount(s) to nothing more than an attempt to circumvent Florida law."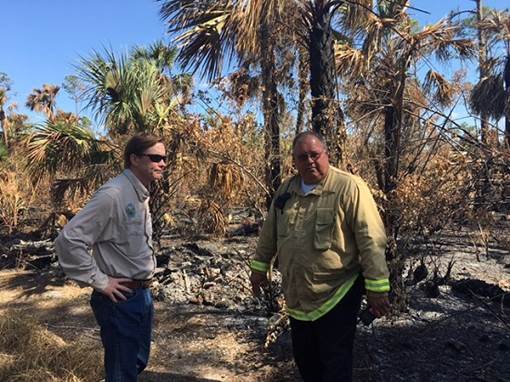 "Uber goes to Supreme Court in records dispute" via the News Service of Florida — A subsidiary of Uber Technologies has gone to the Florida Supreme Court in a dispute about whether Broward County needs to release records about the number of passengers picked up by Uber drivers at Fort Lauderdale-Hollywood International Airport. Rasier-DC, LLC filed a notice last week that it was appealing a January ruling … The 4th District Court of Appeal ruling came after a company that operates Yellow Cab in the area filed a public-records lawsuit requesting records … A panel of the appeals court upheld a circuit judge's ruling that part of the information is not covered by trade-secret protections and should be public. That information includes numbers of pickups and money paid to the county as a usage fee.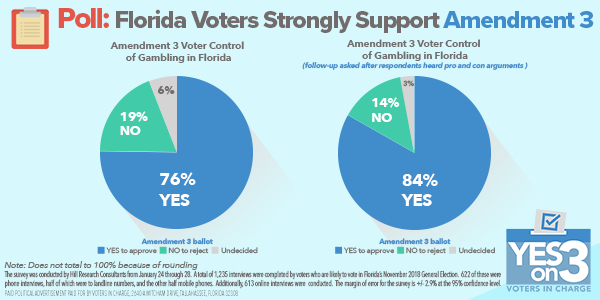 — MOVEMENTS —
"Longtime weather forecaster Ken Graham chosen to lead National Hurricane Center" via Rick Neale of FLORIDA TODAY – Weather has remained his passion throughout his adult life, and his meteorological career has landed him a high-profile job in the South Florida tropics. Sunday, Graham starts work as director of the Miami-based National Hurricane Center. "I'm super excited. I think, at the same time, really humbled. I'm a forecaster and meteorologist at heart. I've been telling everybody I've wanted to do this since I was 7 years old," Graham said during the National Hurricane Conference at Hilton Orlando. "We're in the heart of preparedness season. So I'm going to really hit the ground running, talking to folks about preparedness for the hurricane season. It's going to be a quick ramp-up," Graham said.
"Indicted Broward Health chairman resigns" via David Fleshler of the South Florida Sun-Sentinel – Rocky Rodriguez, who had been appointed by Gov. Scott, stepped down, board member Steven Wellins said at the opening of a board committee meeting. "We received notification that Rocky Rodriguez has resigned his position as commissioner of the North Broward Hospital District," Wellins said, using the organization's legal name. "On behalf of all the board of commissioners, I would personally like to thank Rocky for his leadership, his dedication, his contributions through the years." Wellins said he did not have a letter of resignation but had been notified of Rodriguez's action just before the meeting. He said there would be further discussion at the board's regular meeting.
"Michelle Ertel named BusinessForce committee director" via Scott Powers of Florida Politics – BusinessForce, originally established as the political arm of Orlando Inc., the Orlando regional chamber of commerce, then taken independent, is composed or regional business and community leaders representing thousands of businesses throughout Central Florida, promoting a pro-business environment. It is non-partisan, supporting and promoting political candidates and elected officials in state and local government who endorse free enterprise. "When government's focus is on the well-being of its business community, citizens prosper. Candidates who value a warm business climate have long looked to BusinessForce for guidance and I am elated to now be part of the process," Ertel stated in a news release. She will be the principal staff person for the organization.
"Palm Beach Post, Daily News to be sold to fast-growing GateHouse" via The Palm Beach Post – One of the nation's busiest acquirers of newspapers and online media has agreed to buy The Palm Beach Post and Palm Beach Daily News in a deal announced Wednesday at $49.25 million. New York-based New Media Investment Group Inc. executives said (the papers' status) as market news leaders and a growing digital readership made the sister publications attractive additions to a GateHouse Media stable of more than 140 daily newspapers. That represents more than one in 10 in the country. The papers and associated websites have been owned since 1969 by Atlanta-based Cox Enterprises. The sale is expected to be completed by May.
— ALOE —
"Easter spending expected to be near all-time record" – The Florida Retail Federation (FRF) says Floridians will increase their Easter spending to near record levels this year, with the per person average expected to top $150, down slightly from last year's record total of $152. The total expected to be spent nationally is $18.2 billion, second highest in survey history and down from last year's record of $18.4 billion. According to the survey, consumers will spend $5.7 billion on food (purchased by 87 percent of shoppers), $3.2 billion on clothing (48 percent), $2.9 billion on gifts (61 percent), $2.6 billion on candy (89 percent), $1.3 billion on flowers (39 percent), $1.1 billion on decorations (42 percent) and $780 million on greeting cards (46 percent) … 60 percent will visit family and friends, 58 percent will cook a holiday meal, 51 percent will go to church and 17 percent will go to a restaurant … 35 percent of consumers will participate in an Easter egg hunt and 16 percent will open gifts … 45 percent will watch TV, 11 percent will shop online, 9 percent will shop in a store and 8 percent will go to a movie.
"For live 'Jesus Christ Superstar,' NBC turns to a Legend" via Mark Kennedy of The Associated Press – Most Easter Sundays, you can find John Legend at home, helping cook a big dinner for family and friends. Except this Easter. He'll be a little busy — being Jesus Christ in front of millions. Legend leads a cast that includes Sara Bareilles and Alice Cooper in a live NBC version of the rock opera "Jesus Christ Superstar" by Andrew Lloyd Webber and Tim Rice. "It's an iconic show. It's meant a lot to a lot of people for a long time," Legend said. "You want people who are fans of it already to be excited by our rendition. But then also we want to attract new people to the show, too." Live TV musicals have become progressively more complex, with the use of cars and multiple locations, sometimes outdoors. But "Jesus Christ Superstar" will be more stripped down, an attempt to capture a concert vibe. It will be staged inside an armory in Brooklyn with about 12 cameras. The actors will be augmented by a 32-piece band — including a mobile, all-woman string quartet — and 1,500 people will be in the audience, surrounding the action and interacting sometimes with the performers. The stage will be just 2 feet above a mosh pit.
Happy birthday to Chris Korge and our friend, Louis Betz.