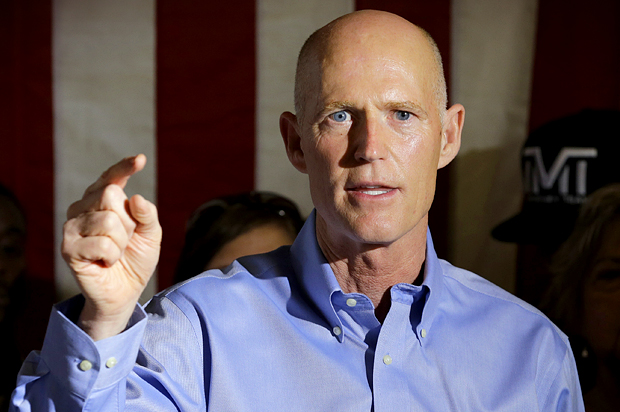 A bill that would ban marriages for anyone under the age of 17 and legislation expressing the state's intent to observe Daylight Saving time year-round were among 74 bills Gov. Rick Scott signed into law on Friday.
The marriage bill (SB 140) prevents minors from being granted nuptial licenses. With parental consent, 17-year-olds can wed under the new law to a partner within two years of age.
Bill sponsor Sen. Lizbeth Benacquisto initially championed an all-out ban on minor marriages through her chamber, but the House held reservations and ultimately modified the legislation to allow exemptions for 17-year-olds.
Currently, Florida law allows 16- and 17-year-olds to marry and gives a county judge discretion in providing licenses to women, of any age, who are pregnant and wish to wed their partner.
The ban will repeal those provisions at the start of July.
The Daylight Saving time legislation (HB 1013), dubbed the "Sunshine Protection Act," notifies Congress that the Sunshine State wishes to observe Daylight Saving, or 'summertime,' year-round.
No changes to time observance will be made unless Congress authorizes the U.S. Department of Transportation to exempt Florida from 'falling back' each year.
Scott also signed a $171 million tax package. Per the News Service of Florida, it includes homestead breaks for those affected by Hurricane Irma and a back-to-school tax holiday in August. It also includes tax exemptions for nursing homes that purchase generators.
The Legislature ratified a rule this Session mandating all nursing homes have generators for potential future hurricanes.
All of the bills signed on Friday can be found here.