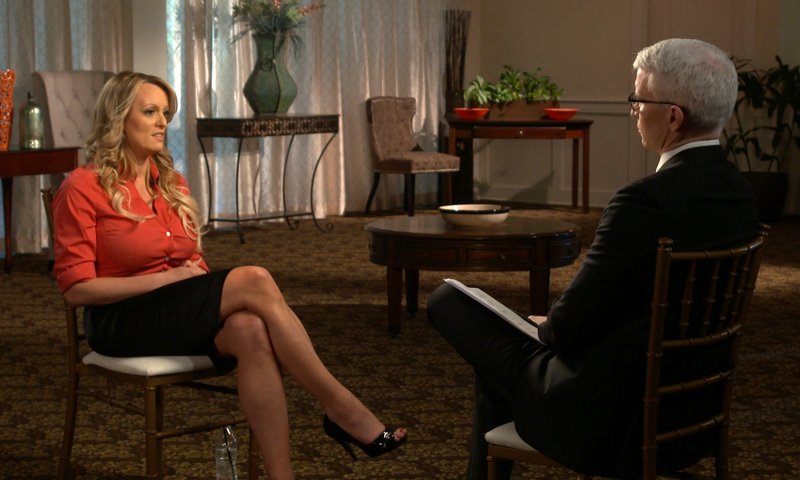 Adult film star Stormy Daniels says in an interview with CBS' "60 Minutes" that she was threatened to keep silent about an alleged sexual encounter with Donald Trump in 2006.
Daniels says in the highly anticipated interview that she was threatened by an unidentified man in Las Vegas to keep quiet about her alleged relationship with Trump.
She says in the interview that she had one encounter of consensual sex with the future president. Five years later, in 2011, she says she was trying to sell her story when she was threatened.
She says the man told her, "Leave Trump alone. Forget the story."
Daniels received a $130,000 payment days before the 2016 presidential election for her silence and has sought to invalidate a nondisclosure agreement.