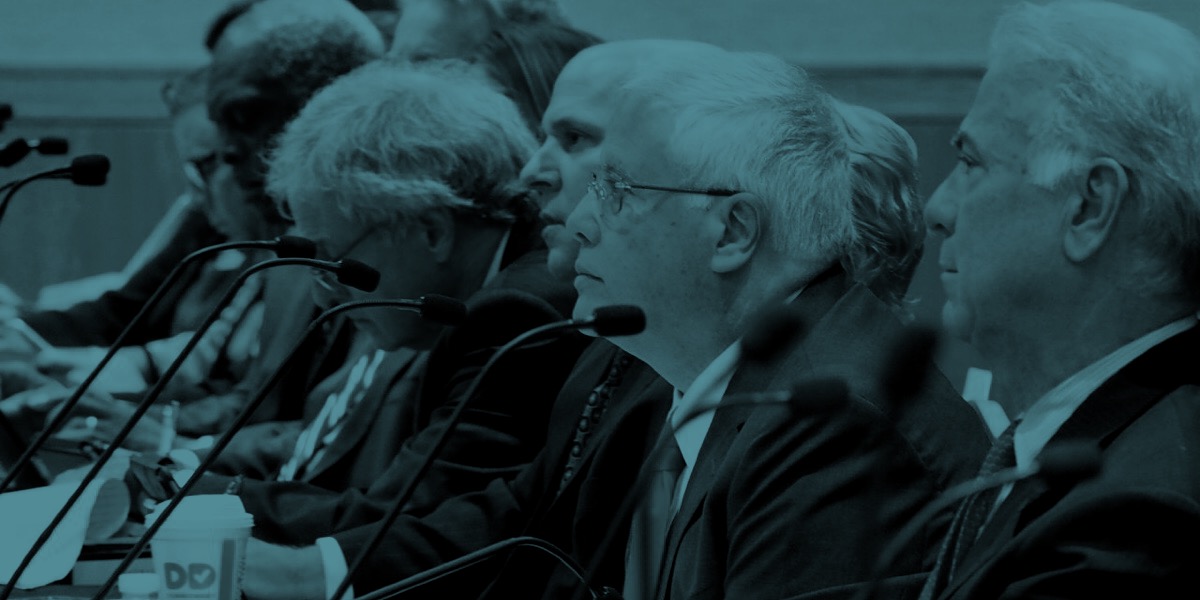 The halls of the Capitol may be quiet, but behind the scenes a hurly-burly packaging of Constitution Revision Commission (CRC) proposals is underway.
Its Style and Drafting Committee intends to finish its work next week, with final commission votes to follow shortly thereafter.
Twenty-five proposals are still active, with the stated intention they'll be packaged together before coming back to the floor.
The CRC doesn't have the same single subject requirement that citizen initiatives do, nor are amendments subject to Supreme Court review.
One proposal under consideration is Proposal 67 (P67) by Republican state Sen. Tom Lee of Thonotosassa, which will phase out and ban greyhound racing by 2020. It received 18 votes to send it to Style and Drafting, but will need 22 to make it onto the November ballot.
The proposal is sponsored by two former Senate Presidents, Lee and Don Gaetz, and Commissioner Brecht Heuchan, who chairs the Style and Drafting Committee.
Lee was appointed by House Speaker Richard Corcoran, Gaetz by Senate President Joe Negron, and Heuchan by Gov. Rick Scott.
Recently released survey data from Republican pollster Jim McLaughlin shows P67 is supported by 65 percent of Floridians, and approval grows to 70 percent among "informed" voters.
P67 receives not less than 63 percent support in any area of the state. It plays well with women (75 percent), married women (75 percent), women with children (76 percent), independents (67 percent), and independent women (77 percent). These voter profiles will be critical in the upcoming November elections.
Moreover, 73 percent were more likely to support ending greyhound racing when hearing about the confinement dogs endure, with 61 percent of voters much more likely to vote 'yes.'
Speaking of grouping, one likely combination is a union of P67 with Proposal 91 that would ban offshore drilling, and Proposal 65 to ban vaping in places where smoking is already outlawed.
It could be a matter of a rising tide lifting all boats: Proposals 91 and 65 would get the benefit of the greyhound proposal this fall, including its legion of grassroots advocates. Meanwhile, Proposal 67 becomes a sure bet to pass on the floor.
With voters, the combination makes sense. The vaping ban (68 percent), oil drilling ban (59 percent) and greyhound racing phase-out (65 percent) all enjoy clear majorities of support among voters statewide.
There is also overlap in terms of support for these three amendments, with large percentages of voters who favor ending greyhound racing also supporting bans on vaping and oil drilling off the Florida coast.
In fact, nearly three of four (73 percent) who vote yes on ending greyhound racing also support the ban on vaping.
Overlap with the offshore drilling ban is similar, at 68 percent. Combine the three proposals, and the total momentum could pull all across the finish line.
Such is the square dance taking place now with the 25 proposals still alive. Every camp is exploring possible partners, and looking to prevent pairings that seem disadvantageous. And next week, the music will start to play.