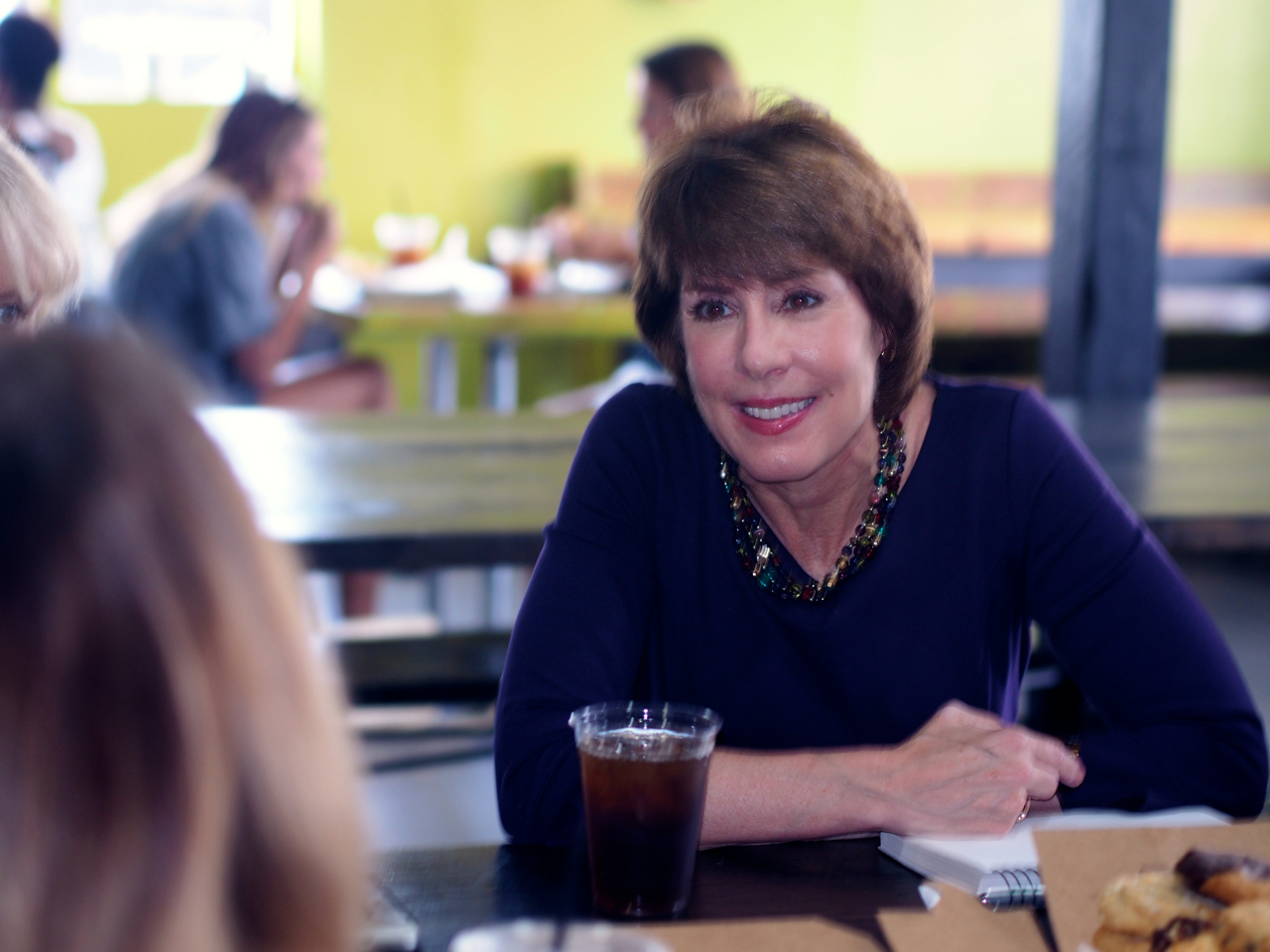 Democratic gubernatorial candidate Gwen Graham is getting a "Gun Sense Candidate" rating from the national group Moms Demand Action, which was formed after the 2012 Sandy Hook school massacre to urge gun law reforms.
"Moms never forget. Moms never give up. Every mother's top priority is defending the safety and well-being of their children and families," Graham stated in a news release issued by her campaign "As governor, I will never forget. I will never give up. I will protect children across the state by passing common sense gun safety once and for all."
Graham is the first candidate in the race to get the Moms' seal of approval. However, the other Democrats in the race, Tallahassee Mayor Andrew Gillum, former Miami Beach Mayor Philip Levine, and Winter Park businessman Chris King have all, as has Graham, been strongly outspoken in their calls for banning assault weapons and high-capacity magazines, and for universal background checks, among other gun law reform pledges.
The quartet of Democrats' gun reform positions are in sharp contrast with the pro-2nd Amendment positions held by the leading Republicans in the race, Agriculture Commissioner Adam Putnam and U.S. Rep. Ron DeSantis.
Moms Demand Action for Gun Sense in America is part of the larger network of gun-violence prevention organizations in the Everytown for Gun Safety network.
"After the Sandy Hook Elementary School shooting, we saw an enormous wave of activism. The largest, strongest, and loudest group of all was the mothers coming together across America. They have been fighting for safer communities every day since then and made their voices heard after Pulse, after Parkland and after acts of daily violence in communities throughout our state," Graham stated. "I am proud to stand by their side and it is an honor to be named a Moms Demand Action Gun Sense Candidate today."
Graham had the Moms Demand Action approval when she ran for Congress in 2014, defeating incumbent Republican Steve Southerland, who had strong support from the NRA.
Other Democrats in the race have attempted to challenge Graham's gun law reform credentials, expected to be an issue among Democratic voters, while she and her campaign have insisted hers have been consistently as strong as anyone's. The Mom's designation should help her with that characterization.
"I beat the NRA once and with the help of Moms Demand Action and mothers across the state of Florida, we will do it again," Graham stated. "As governor, I will pass universal background checks, ban assault weapons and give our law enforcement the tools they need to keep us safe."
Immediately following the Parkland shooting, Graham called on Governor Rick Scott to suspend the sale of assault weapons and for the legislature to pass bold gun safety legislation. She called on Republican candidate Adam Putnam to return his National Rifle Association money. And she called on Scott, the Florida Legislature, and the State Board of Administration, which includes Attorney General Pam Bondi and Chief Financial Officer Jimmy Patronis, to divest all Florida's state interests from gun and ammunition manufacturers.
Graham also has vowed to use use the governor's general counsel to assist local governments fighting the preemption law passed in Florida in 2012 with strong support from the NRA.