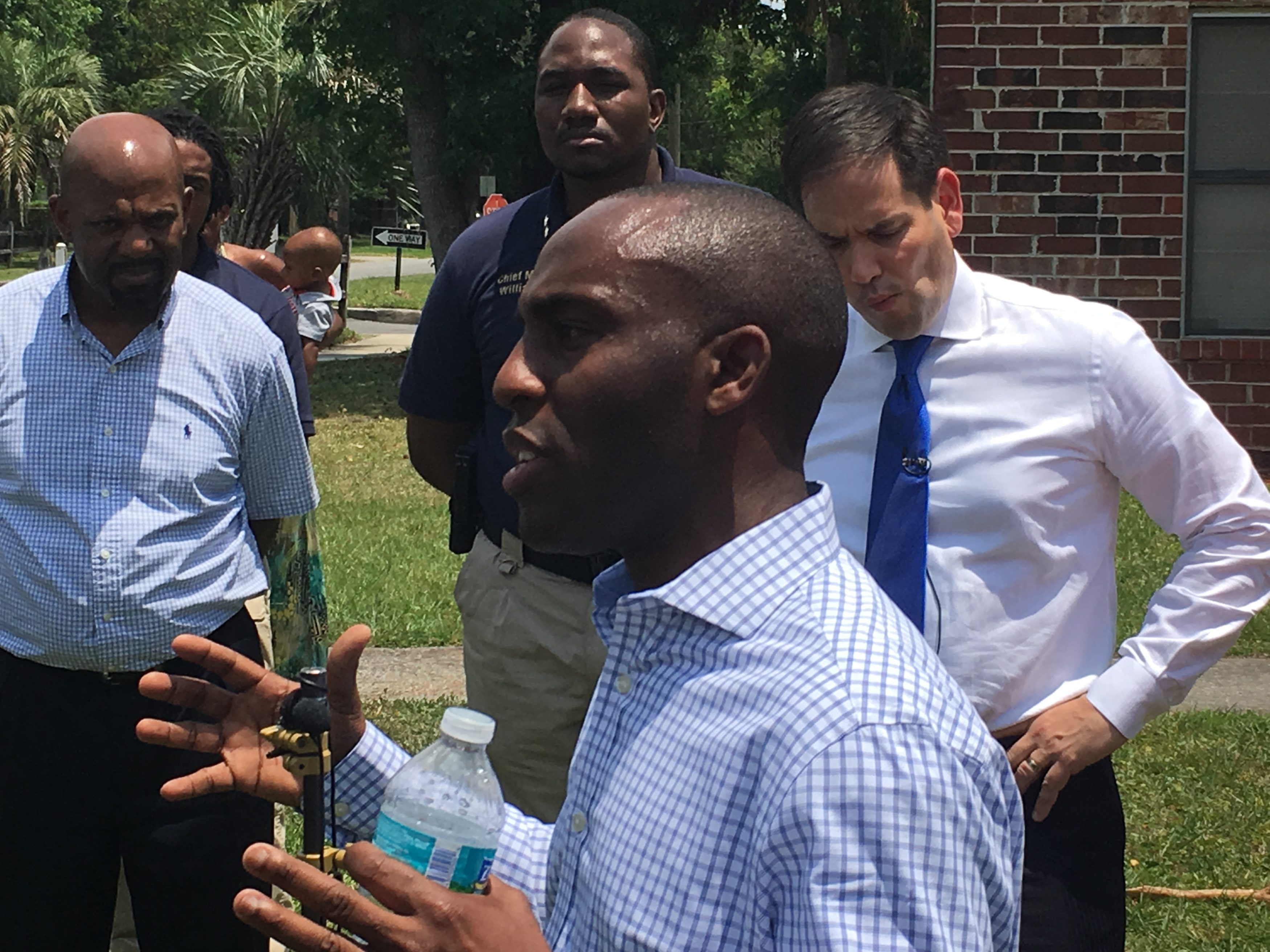 Jacksonville City Councilman Garrett Dennis, a critic of Jacksonville's Kids Hope Alliance board that administers the city's children's programs, made it known earlier in the week that he would attend Wednesday's KHA Board meeting.
Dennis' principal interest: the board's selection of a new CEO.
In Council committees Tuesday, Dennis peppered employees of the Lenny Curry administration with questions about a "cloud over the process": why Joe Peppers, a CEO hopeful who first pursued the job while on the board that would select said CEO, was one of four candidates still being considered.
"The one who has given me pause is Joseph Peppers. He turned in his application Feb. 22 and [emerged the next day from] 138 applications," Dennis said Tuesday.
Dennis urged Peppers to withdraw his name from the search.
Dennis was in attendance at the Kids Hope Alliance meeting Wednesday — a conclave run by city CFO Mike Weinstein, who is also acting CEO of the KHA.
The board will mull the CEO selection process Thursday, and Dennis still worries that Peppers' selection, should it happen, would put a "cloud" over the body, creating a "doubt in everybody's mind" as to whether Peppers is a "legit CEO" or a figurehead.
Jacksonville Chief Administrative Officer Sam Mousa, Dennis asserted, "said the Mayor was not going to relinquish picking the first CEO."
With Peppers, Dennis believes Curry's been "keeping true to his word."
Dennis predicts that if Peppers is chosen, "he doesn't stay there a year and a half," because Peppers lacks a history of "longevity," as if he's "always looking for the next best thing."
The KHA board reviews CEO candidates on Thursday.