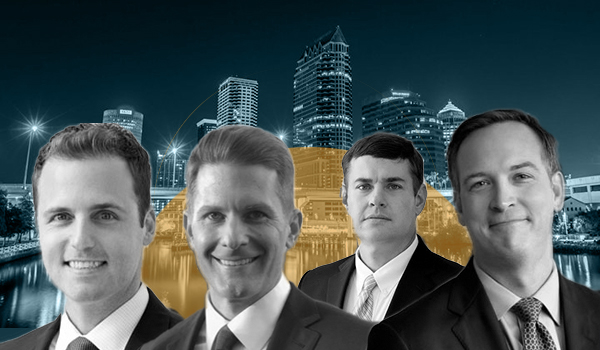 Capital City Consulting (CCC) has hired Justin Day away from The Advocacy Group (TAG), the company has announced.
Day now will open a new office in the Tampa Bay area with CCC partner Dan Newman.
It's the first satellite office for INFLUENCE Magazine's 2016 Lobbying Firm of the Year, which is looking to have a greater statewide presence and will continue to grow in other local markets.
"With CCC's strong growth over the few years, a local office in Tampa is a natural progression," said Nick Iarossi, the firm's founding partner. "In fact, we have an eye toward future offices in key local markets to expand the services we can provide clients."
Added Ron LaFace Jr., another founding partner: "Local market expansion has always been a goal to enhance our client services, but finding the right people is paramount.  
"Justin is a great fit for our firm's culture, and to enhance our capabilities," LaFace said. "We are excited to have him and Dan representing us in the Tampa Bay market."
Day's departure from The Advocacy Group was an amicable one and the two firms will continue to partner on local and state work, they said.
"We wish Justin the best of luck with CCC's new Tampa Bay Office," The Advocacy Group's Slater Bayliss said. "We look forward to a mutually beneficial strategic relationship with CCC to better serve current and future clients."
Day said, "I enjoyed my time at TAG and appreciate the smooth transition the great professionals provided me. Opening CCC's first local office in Tampa Bay with Dan is an exciting endeavor and I'm very happy to be part of such a well-established and growing organization."
And Newman said, "With our combination of public affairs, campaign and lobbying experience, Justin and I will bring an impactful team to Tampa Bay."
Day has over 15 years of experience in the political and governmental fields to the firm. He provides guidance to clients that perform business with state, county, and municipal governments, as well as public-private partnerships, public transit, airports, and seaports.  
He also assists clients in all aspects of government affairs and business development including: procurement, regulations, legislation, solicitations, negotiations, teaming, and strategic planning. Day's clients have interests in the areas of transportation, construction, education, public works, technology, consulting, affordable housing, and the environment.
Prior to joining CCC, Day worked with several Tampa Bay based public entities and private businesses.  
He also worked in senior finance roles on various political campaigns in Florida including U.S. Senate, Governor, Attorney General, and various local campaigns. Day has raised over $13 million dollars for local, state, and federal candidates.  
He is active in national Democratic politics serving on Secretary Hillary Clinton and President Barack Obama's National Finance Committees, and as the Tampa Bay Regional Finance Chairman for President Obama's re-election campaign.  
In addition, he was a National Co-Chair for the Democratic National Committee's Gen44 program. Currently, Day is the Deputy Treasurer for the Democratic Governors Association.  
Day has an undergraduate degree in International Affairs and a Masters Degree in Applied American Politics and Policy from Florida State University.  
He is a graduate of Leadership Tallahassee, and sits on numerous community boards including, Hillsborough Community College Foundation Board of Trustees, the Greater Tampa Chamber Board of Directors, AMIkids Inc, Board of Trustees. Additionally, Day serves as an Advisor to Avant-Garde Growth Capital, LLC. He resides in Tampa with wife Elena.