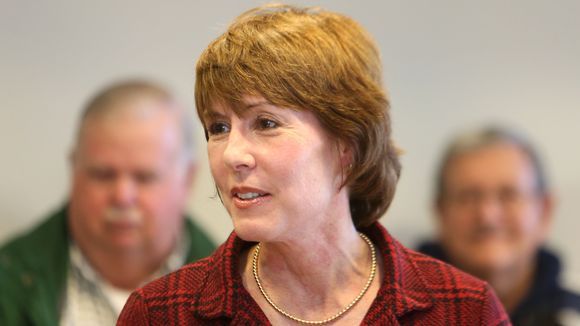 Democratic gubernatorial candidate Gwen Graham said Gov. Rick Scott's veto of the controversial water bill known as "toilet-to-tap" does little to change Scott's record on the environment.
The attack comes just days before Scott is expected to announce he will run for U.S. Senate against Bill Nelson in the fall. Scott, who is termed out as governor, has been mentioned as a likely candidate in the race for more than a year.
"Protecting Florida's clean land and water used to be a bipartisan cause — but under Governor Rick Scott, Florida's Department of Environmental Protection has become the Department of Environmental Pollution. One veto, three days before announcing a campaign, won't cover up his 8 years of polluting our waters," Graham said in a Friday email.
The barb is the latest in a string sent out by the Graham campaign. Another recent campaign email attacked Scott on education funding.
Graham also listed off several more times she's been critical of the Scott administration's environmental policy.
She pointed to the administration's role in covering up a toxic sinkhole,  decision to lower water-quality standards, and called the governor out for politicizing the state's water management districts.
"Rick Scott wants to go to Washington to help Donald Trump dismantle the Environmental Protection Agency, just as he destroyed environmental protections here in Florida," Graham said. "Floridians are going to stop him in November. And, as governor, I will protect our state's clean water, tell special interests to get lost, and ensure our children and grandchildren can enjoy Florida's natural treasures for years to come."