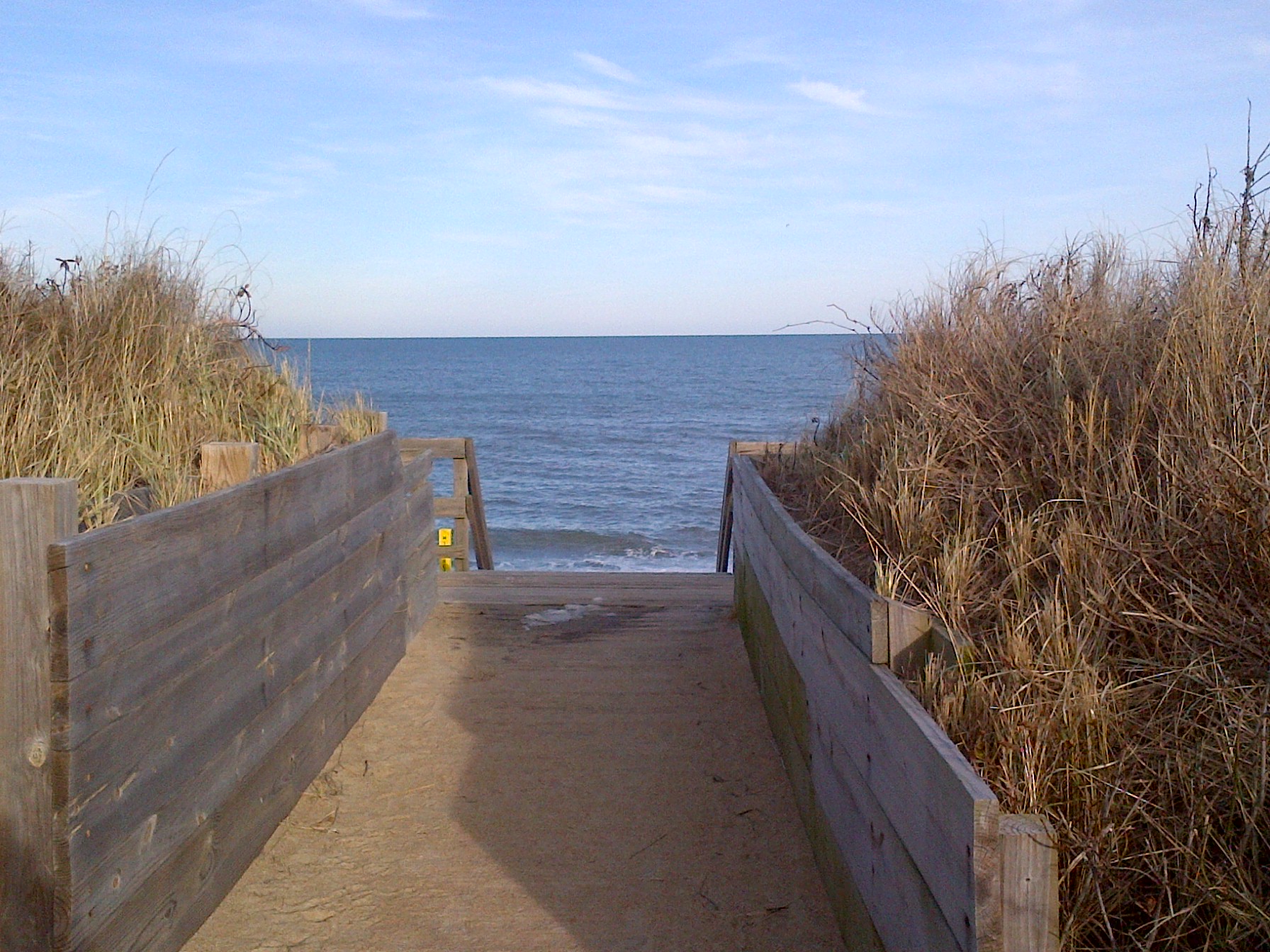 Waterfront communities across the state are reeling from a new law that makes it harder for the public to access Florida's most popular attractions — its beaches.
But some legal experts believe it is not as bad as it first appears.
Signed last month by Gov. Rick Scott, HB 631 "blocks local governments from adopting ordinances to allow continued public entry to privately owned beaches even when property owners may want to block off their land," writes Craig Pittman of the Tampa Bay Times.
Any city or county wanting to protect public access to private beaches must first get approval by a judge — which means taking landowners to court.
Despite how bad HB 631 seems for advocates of "home rule," the law may not be so dire for local governments.

"The public has a right of access along Florida's beaches and shorelines below the mean high-water line," writes attorney Diana Ferguson of the Tallahassee-based law firm Rutledge Ecenia. "Article X, Section 11 of the Florida Constitution provides that the state holds the land seaward of the mean high-water line (MHWL) in trust for the people."
In a letter Friday to the Florida Shore and Beach Preservation Association, Ferguson points to the long-established principle known as "Public Trust Doctrine," where certain natural resources are reserved for "customary use." As such, the government is obligated to preserve and protect these resources — beaches and land under navigable waters, to name a few.
Over the years, the doctrine applied to fishing, commerce, and navigation for public access; but as time went on, public use was expanded to include recreational purposes such as bathing and swimming.
Advocates have also called for state land "held in the public trust" over wet sand be sued for dry sand as well.
Indeed, common law dictates that public use of dry sandy areas of a beach that has been used for a long time without interruption will continue.

"Some states, such as Oregon, Texas, and Hawaii, have applied the doctrine of custom broadly to the entire shoreline of the state," Ferguson writes.
In 1974, Florida courts recognized the Public Use Doctrine, which can also be applied to specific areas of individual beaches.
And in the same year, the Florida Supreme Court ruled: "The general public may continue to use the dry sand area for their usual recreational activities, not because the public has any interest in the land itself, but because of a right gained through custom to use this particular area of the beach as they have without dispute and without interruption for many years."
Later, 5th District Court of Appeal added even more clarity to the issue, saying: "courts [must] ascertain in each case the degree of customary and ancient use the beach has been subjected to and, in addition, to balance whether the proposed use of the land by the fee owners will interfere with such use enjoyed by the public in the past."
HB 631 prohibits local governments from adopting or keeping an ordinance or rule establishing the customary use of privately owned dry-sand areas — those areas about the mean high-tide levels — without complying with the procedures of the new law. Municipalities seeking to set up the customary use of privately owned lands must first adopt, through a public hearing, a formal notice of intent, provide notice to owners, and file a complaint with a circuit court.
The court would then have to decide if the land is subject to the customary use doctrine.
However, the bill does not apply to existing ordinances or rules adopted and in effect before Jan. 1, 2016. And any governmental body can use this affirmative defense based on laws or regulation enacted before July 1, 2018.
Also, the new law will not affect current beach management, nourishment and erosion control programs.
This provision is especially important since many of these programs set up an erosion control line (ECL), which (for purposes of the law) replaces the high-water line and requires "the provision of upland access to the beach."
In other words, for many beaches in Florida — especially those under a beach nourishment or similar projects — access to the "wet areas" are already baked-in, so to speak, and will not be impacted by HB 631.
This should offer some small comfort to opponents of the bill — which bombarded Scott's office in an avalanche of appeals to veto the bill — including the Florida Wildlife Federation and the Surfrider Foundation, as well as coastal businesses that feared turning away the public from neighboring beaches.